Hello!
Whats new?
TS4: Sydney by Lorry
TS4: Bowls for Matt by Anidup
TS4: 1 Bloom Terrace by Lorry
TS4: Royal wedding souvenirs by Ivy Rose
TS4: Painting collection by Anidup
TS4: Ayanna by Tilly Tiger
TS4: Provence painting collection by Anidup
TS4: Bradford way by Lorry
TS4: Girly wallpaper by TaTschu
TS4: Lavender bedroom by IvyRose
TS4: Bunnies and chicks paintings by Ivyrose
TS4: Painting collection by Anidup
TS4: In the garden - Ivy by Tilly
TS4: Japanese House by Lovias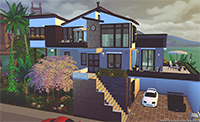 TS4: French dining curtains by Anidup
TS4: Shoreham Wharf by Tilly Tiger
Top posting users this month
meggie

Junior Member


Posts

:

67




Thanks

:

0




Total Awards

:

1



It's a long time ago ....

"Das Farmland" - Country Life

The time of Sims2 was coming to an end, but I'd just created a new smal island




There is a village pond and village suare




There's a mill and some farms, where many people live and work.
This is farmer Maassen



his wife Maria - she really can't take part in a beauty competition,
but on a court you need other qualities




and son Torben also belongs to the family




Well, often schoolchildren have dental gaps ...

They live on their farm




But I didn't want to tell of the Maassen family.
And there are still more interesting and
special people in the 'farmland'
Near the old tower at the edge of the forest
you can find now a couple of Gypsy caravans
They are pretty and colored




The residents are Jameno and Jilsaria Weiss.




Jameno is also a great artist and although he is a musician



Jilsaria who began as a fortune-teller,that is not to deny,but that's long, long ago.
She is now a well-known UFO researcher.
But the two have enough at the moment of the noisy
city life and want to go back to the country
and find out their roots, and finally
have babies ...
They enjoy simply to sleep under the starry sky
in the hay


But it's quite comfortable in the trailer
Everything is there: kitchen line and seat corner and bath --


the very small bedroom is behind the curtain



it's so idyllic here



there are even a pond and a waterfall where you can take a wonderful shower



But the next morning, the two must go to work



Jilsaria still throws back a look on her pretty red gypsy caravan.
She would prefer to sit down now in front of this
and wait to see if someone comes over, who would like to receive the cards laid.




I hope you enjoy the visit in 'the farmland',
despite my bad english

Last edited by meggie on Tue Jun 15, 2010 11:08 am; edited 1 time in total
Jade

Senior Member


Posts

:

774




Thanks

:

0




Total Awards

:

3



:appl: :appl: :appl:
Meggie that's really a beautiful place and a great story :tu: ..and no worry for your english it's perfect :yes:
thanks for sharing this beautiful pics :blowkiss:
Crissi

Administrator


Posts

:

3804




Thanks

:

762




Total Awards

:

6



Ohhh yes.. what a gorgeous story, beautiful landscaping..
great!!
Thank you for sharing the pics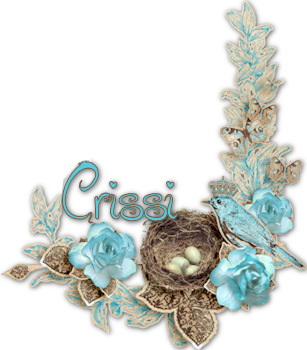 meggie

Junior Member


Posts

:

67




Thanks

:

0




Total Awards

:

1



:goodm:
soo much, you're so sweet ladies! :lovelyg:

Meanwhile, I look at the pictures, I become a little wistful.
I loved my Sims2 so much and I didn't think I would give them up. The people in the farmlands and the others are so dear to my heart.:cry3:
But I don't have the time to take care of Sims 2 and Sims3
In Sims3 I miss the seasons and the animals soo much!:cry4:

Guest

Guest

Hi Sweetie,
I know these story - but it's so nice... :rose4you:
I'm sure we'll get animals & some weather also for sims 3.... :foryou:
Guest

Guest

what a wonderful story Meggie and such beautiful pictures, thank you Sweetie for sharing with us :rose4you:
Guest

Guest

So beautiful Meggie, what a nice story and pics. Thanks for sharing with us. :foryou:
meggie

Junior Member


Posts

:

67




Thanks

:

0




Total Awards

:

1



Rike and Caro!
I love to write such stories and I'm happy if you also love it


~~~~~~~~~~~~~~~~~~~~~~~~~~~~~~~
Much more people than the farmer Maassen and the sintis live in the 'farmland'. The Romano twins live besides Jameno and Jilsaria.




In addition, a very, very rich, eccentric and very handsome artist lives in the 'farmland'.
Emmanuel de Jong




Emmanuel bought an old water-mill and rebuild it.




During the rebuilding he lives in the old mill




The way leads across a bridge to the old water-mill




Back of the mill




There is a bed and a bookshelf and a couple of well-loved things




via a ladder you comes up to the newly built-in sauna




and you can take a refreshing shower just after the sauna next to the house




But of course there is a beautiful bath in the fronthouse




kitchen




downstairs




at work




his car




Emmanuel is on his way to his vacation house now




I told you, he's very eccentric.
The house consists of 3 domes.




kitchen




bedroom




bathroom




Emmanuel can undisturbed play the piano here




or simply relaxing




and he enjoys to go alone to bed




and perhaps he goes to his house in the big town tomorrow


:glasses:
florax

Newbie


Posts

:

11




Thanks

:

0



i have to agree with nelly :)
good job
Create an account or log in to leave a reply
You need to be a member in order to leave a reply.
Log in
Already have an account? No problem, log in here.
Log in
---
Permissions in this forum:
You
cannot
reply to topics in this forum