Hello!
Whats new?
TS4: Rug Recolors by Crissi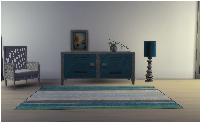 TS4: Wicker Chair Conversion by Anidup
TS4: House by Oldbox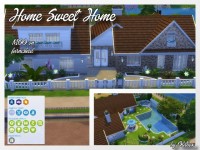 TS2-TS4 Conversion by Chicklet
TS4: Painting RC's by Crissi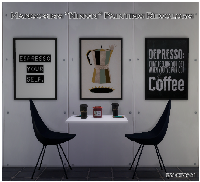 TS4: Painting RC's Anidup
TS4: Masculine curtain recolours by Chicklet
TS4: B.A.C Espresso room recolours by Anidup
TS4: Wicker conversions by Chicklet
TS2: Sim by Maryann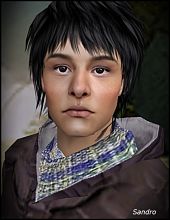 TS4: Farmhouse Chic by Chicklet
TS4: Painting Recolors by Crissi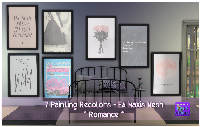 TS4: Bedding Recolors by Anidup
TS4: Wallpapers by Anidup
TS4: Recolors of EA Maxis Poster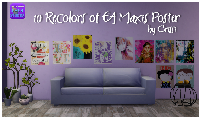 TS4: RC Lounge set by Oldbox

S4: Curtain RC by Oldbox

TS2-TS4: Suza loft plant by Anidup
TS4: Sweet Tea Porch Set by Chicklet
TS4: Sunday Morning by Tilly
TS4: Candice Olson Bette Lounge conversion by Anidup
TS4: Blue shores sitting room by Chicklet
TS4: Jopes Little Deco Sign by Anidup
TS4: Laundry Days by Chicklet
TS4: Clairmont kitchen Island by Chicklet
TS4: Freestyle Living Room by Chicklet
TS2: Violetta by Maryann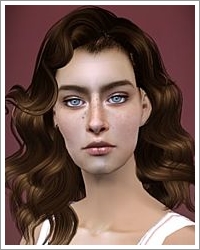 TS4: Wall Decals by Oldbox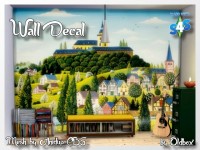 TS4: Recolor by Chicklet
TS4: Landmark paintings by Tilly
>
Top posting users this month
LadySilverwolf

Newbie


Posts

:

7




Thanks

:

0



Greetings and salutations, sim lovers.

I admit I am a terrible lurker, rarely posting or putting my two cents in on any forums I have registered at, simply because I am a watcher and thinker, and I suppose you could say, a tiny bit on the shy side.

I prefer 'chat' to posting, more because I get easily distracted by 'shinies' and will forget where I was at or what I was trying to find, or what question I was asking, because inevitably I end up with NEW questions or even new ideas that I go about trying to track down, only to find yet another shiny to distract me. Also add in the fact I am on Win10 and only using Edge, which is not always net friendly, which in turn helps create that lurky behavior. Yeah, all this tends to build up the lurker presence in me.

Example: I came here in January completely by accident, following a link to tasty morsels of CC goodness, registered, then immediately got distracted by another link I saw, and completely forgot to set up my profile. Took me a month (and a well placed email from the forum owner) to remind me I needed to complete a process.
:hound:
Yeah... so as you can see, I easily get distracted.

I am not young, but nor am I old, yet I will confess that my body sometimes reminds me I am definately not spring chicken. I tend to think of my self as a thinker, with an occasional doer thrown into the mix, but my biggest problem is my imagination runs away with me too many times to count. Its taken me over a year to get this far into sims 2 (not because of lack of interest, but because of time constraints) but I will reveal I am actually working on my first respository set for an very obscure idea.

I tend to read a lot, but frankly I will be the first to admit sometimes I will miss the obvious answer that is staring me in the face, or my brain will simply decide not to translate information into a meaningful manner for me to comprehend.

I think that about sums up the whole of me, and hopefully will provide you a launching platform into the adventurous insight into my mind.

Thanks for reading, and looking forward to reading and lurkering some more, with an occasional pipe-up now and then.

:hammy:

anidup

Administrator


Posts

:

3503




Thanks

:

711




Awards

:

How lovely to get to know you! Happy to read that you have completed your registration here with us.
If posting is not your thing, you can join in the fun with some of the games we are running here. You can also join in our scavenger hunt which is to start tomorrow.
We are a friendly bunch here and I am sure you will soon feel one of us!
LadySilverwolf

Newbie


Posts

:

7




Thanks

:

0



Thanks for the warm welcome!
Seriously though -- Not a Poster.
I have all together 60+ posts over at MTS (mostly Thank-you responses).
and less than a hands counting at places such as GoS, Leefish, and Plumpbob.

Having said that, I DO want to take a moment and sincerely say, thank you to all you out there (and those here at Cherry Blossom) that do share your work with the rest of us CC greedy folk. MY DL folder hates me, but I love what you do.
Thanks for Sharing!
tilly

Forum Boss


Posts

:

2922




Thanks

:

295




Total Awards

:

5




Awards

:

Welcome LadySilverwolf
It's good to have you here with us.
I love reading all about you and would love to get to know your adventurous and imaginative mind more. I hope you feel more confident to post, but if not, I'm so glad you stopped by to introduce yourself.
Thank you for your kind words to all of the creators out there. I'm sure it gives us all a little boost to know we are appreciated.
Crissi

Administrator


Posts

:

3984




Thanks

:

206




Total Awards

:

6



Yes, a warm welcome LadySilverwolf .. good to know you are feeling good in our little forum!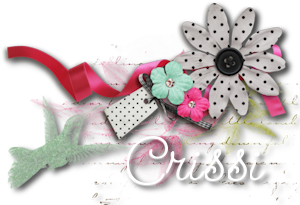 Create an account or log in to leave a reply
You need to be a member in order to leave a reply.
Log in
Already have an account? No problem, log in here.
Log in
---
Permissions in this forum:
You
cannot
reply to topics in this forum