Hello!
Whats new?
TS4: Blue shores sitting room by Chicklet
TS4: Jopes Little Deco Sign by Anidup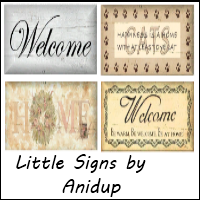 TS4: Laundry Days by Chicklet
TS4: Clairmont kitchen Island by Chicklet
TS4: Freestyle Living Room by Chicklet
TS2: Violetta by Maryann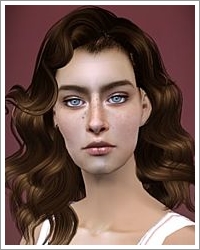 TS4: Wall Decals by Oldbox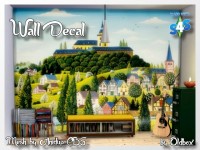 TS4: Recolor by Chicklet
TS4: Landmark paintings by Tilly
>
TS2: Zebra wall mural by Broomhilda
TS4: Straight out of Streatham paintings by Tilly
TS4: Vintage Bus Blinds by Tilly
TS2: Grey is the new black by Chicklet
TS4:4 Tile wall decal mesh by Anidup
Top posting users this month
Easter01

Moderator


Posts

:

1015




Thanks

:

66




Total Awards

:

0



Hi All,
I just read this article by Kayla Herrera at cinemablend which can
be found:
Here
Can you imagine playing one of the Sims games without cheats/hacks?
I can not for several reasons.
As with Kayla my poor sim would immediately set the kitchen on fire.
FIRE!!!  Burning someone alive (sim) is SICK!  Why would that be
funny?
I don't mind the $20,000 starter money because it's possible to play
and build a house, buy furniture, etc.  However, without the aging
controller there would be no time to have a family.
Can you play one of the sims game without hacks?
Easter01
Avalanche

Junior Member


Posts

:

462




Thanks

:

4



No! Need my mods and my cheats! I should use more in fact!
Lorry

Senior Member


Posts

:

735




Thanks

:

89



Oh my gosh never, never, never......I remember when I first played Sims 2 with not one Mod, my Sim died, he caught on fire right in front of my eyes, then the grim reaper came and took him away. I couldn't believe it, I sat at my computer in shock.
I never played again until the release of Sims 3
Broomhilda61

Moderator


Posts

:

3106




Thanks

:

229




Awards

:

I don't play Sims4 but am going to put in my two cents worth
Probably not anymore I did for a lot of years..from 2007-8 when I first started playing to 2011 when I finally learned how to download lol..didn't even know about CC or mods..
I still play somewhat without cheating..like the aging I used to use that drink to keep aging them down but I don't anymore..I just play until they die..I don't give them extra money they earn that all on their own..but that "boolprop testingcheatsenabled true" I have to have..
Not sure if the aging process is the same with Sims4..but I can get a big house lots of money (without cheats) have 2 kids and just before the kids go to college (with lots of money) the parents will age to Elders..
Oh that stupid fire..I do put smoke and fire alarms on the trees
have to have that cheat..and I do everything I can from getting my sims into ashes lol.
I put in my two cents lol..even if it's not Sims 4
Thank you so much Crissi, it's beautiful
~hugs and smiles my dear, dear BFF's~
I am so proud of all of you..
poppy100

Forum Champion


Posts

:

1696




Thanks

:

134




Total Awards

:

2




Awards

:

ohmy ... play sonder hacks   in my sims3
yes I do ..
only when I play the game I want to play it the way the game works
maybe a little weird
but that delivers so much stress, just like real life
it is very difficult then to get capital to build a nice house
but I'm going for it,  
only if I'm going to build and not play, then I use it motherlode and moveObjects and disableSnappingToSlotsOnAlt true
anidup

Administrator


Posts

:

2935




Thanks

:

264




Awards

:

No, I need my mods( cc and other modifications).
The cc available are just too good to ignore.
And some mods, like the noglo and noblu I can not imagine my game without.I do not cheat with money though.
Easter01

Moderator


Posts

:

1015




Thanks

:

66




Total Awards

:

0



Hi everyone,

It's early morning here and I have a mug of coffee.  All is well until
I go to the dentist this afternoon.  That is not exciting.  (whine...)

It was never my plan to get so involved with hacks or even custom
content.  However, when EA released Univ it had the jump bug!
OMG!!!  I loved the ep - but there was no game play with that glitch.
I eventually found the hack to fix it on maty.  I think that's where
I found it.

Then that 'adult talk through bear' started corrupting my lots.  I was
able to stop the sim who would then leave the bear sitting in strange
places like in front of the refrigerator or in front of the potty.  Once
they did that the spot was corrupt.  So my search began to find
something to stop that behavior which I found on maty.

Then EA released the ep with the extreme anger issue.  When a sim got
angry - they STAYED angry.  This resulted in stealing the newspaper and
kicky over the trash can - no once or twice - but on and on and on.
So again my search to fix this took me to all kinds of sim sites.

This lead me into the world of mods. and hacks.  I found I could control
my game and make it enjoyable to play which was the point.  I wanted
to play a game without the SICK additives programmer thought was funny
like the burn to death with fire.
Broomhilda61

Moderator


Posts

:

3106




Thanks

:

229




Awards

:

That stupid bear..I don't ever let my kids or adults play with it..drove me nuts the first time and since then I just don't get it..
Now the trash can..what you do with that is move it to the back corner of your lot and put a fence around it..don't need it anyway if you compost..with the paper I just pick it up and move it into the yard or in the house.. I have my gates and doors always locked..hate when everyone comes in and messes with my sims lol..I don't use the Maid or Nanny anymore so I don't have to worry about them taking out the trash..I have my sims do it..
Oh the joys of fire..omgosh..before I found mods and CC..I had a house with a home business...get this never, never attach the fence to the house
never ever put trees next to that fence while attached to the house
..I promise you when the Lightening strikes that tree..everything goes up in smoke..trees, fence, house, sims...the whole works..I lost I think it was 15 sims that all ran to that fire and I couldn't get my sims to call the fire department..I yelled out HELP..to the lady that was teaching me how to play..she was able to get the fire department there but not before burning everything down..including the last sim that was able to call the fire department
I went out without saving..that was a whole real life day waisted..
Now I just add smoke alarms to the trees..can't live without that
and that lightening rod that is mandatory for around all trees and on top of all houses lol..
Thank you so much Crissi, it's beautiful
~hugs and smiles my dear, dear BFF's~
I am so proud of all of you..
Guest

Guest

Honestely it's possible to play without cc and without hacks , i tested it in sims 3 and it's was pretty interesting ansd boring in the same time.
Interesting because you can explore deeply the native game, I t allows me to discover the rabbit hole for learning Alchemy.(dat stuff woz nidded 4 my witchs)
Boring because without cheats , you have some incoherence in the story progression.

I remembered the good times I did not have any nrass mods,my simself (not miss v detective at that time i played the game without writting) received love letters from boys she did not know,dating with people she did not know , she was attracted by all men around her etc and crashes for a sim blocked out of the routine map, when too much cars was abandonned in town etc.
diputsinva

Newbie


Posts

:

14




Thanks

:

0



I must say I played around a long time getting used to the interface and camera in Sims 4 (I still use the S3 camera, but angles are still a challenge for some reason). Needless to say it didn't take long for me to realize that I'd had enough with a cheat here or there...haha.
Create an account or log in to leave a reply
You need to be a member in order to leave a reply.
Log in
Already have an account? No problem, log in here.
Log in
---
Permissions in this forum:
You
cannot
reply to topics in this forum