Hello!
Whats new?
TS4: Unique wood walls by TaTschu
TS4: Ontario by Lovias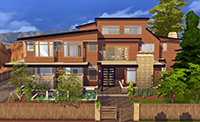 TS4: Wood Floor Tiles by Tilly
TS4: Stone Floors by Tilly
TS4: Paving Stone Floors by Tilly
TS4: Designer bathroom walls by TaTschu
TS4: Tahoes House by Lorry
TS3-TS4 House by Lorry
TS4: Under the stairs by Lorry
TS4: Ocean Breeze by Lorry
TS4: Fight like a girl by Chicklet
TS4: Cassandre's toy conversion by Anidup
TS4: Old Wood floors by TaTschu
TS4: Peyton by Lorry
TS4: Rug RC's by TaTschu
New story by Joanne Easter
TS3: Jack Daniels Set RC's by poppy100
TS4:Exo the war poster by iCedxLemonAde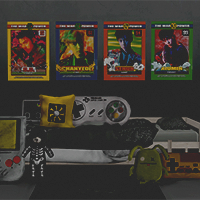 TS4: Autumn decor set by Chicklet45368
TS4: Ceiling Roses by Anidup
TS3: Painting RC's by Poppy100

TS4: Towel Cape RC by iCedxLemonAde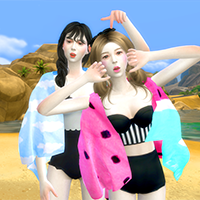 Top posting users this month
StephSim

Junior Member


Posts

:

43




Thanks

:

0



 Blossoms! :flowersmilie:
This is both an entrance and exit of sorts, before I scamper off on my current Sims 2 mission.
I've been creating for the Sims since it's conception and finally have time to indulge in my creative endeavors again. However, in order to do so, I realized that I need to have a StephSim Renaissance of sorts! Basically, I want to create a bubble of positivity and simplicity around myself. For me, that means being a little more low key and delving into working on a few creative projects.
I am most excited about returning to the roots of my creations, which means inspiration is my guide and there are no limits around creating. Since, I've been in a medieval state of mind, there has been a great liberation of ideas as I pull non-medieval things in my game again and become reacquainted with old CC and CC I've yet to use.  Just the thought of these things sets my juices flowing.  
While I will comment on a few new creations and creators from time to time, I truly plan to exist in building, recoloring and actually playing the game for a while. I will share select things from time to time, but it is time I enjoy the game and create my own little oasis in-game.  Time for a bit of self-love and simplicity!
I did come in search of an item which I have a recolor for and no mesh, but realized that in truth, I have everything I need within my archives.  Oddly enough, my desire for doing what is practical, sustaining and time conservative is winning out these days. I plan to only "enjoy" my Simming time, as frustration can only exist when I indulge in things that do no sustain me. There will be no more of that really. It's simply NOT necessary.
Which is great news from a personal point of view. I will be around, mainly browsing and offering encouragement where I can. But, today...I must head back into my creator's workshop, as I have a few things to finalize and share, as well as a new inspirational lot that I'm bursting to make a reality for the sole purpose of starting a neighborhood and playing the game.
But, before I go, I just wanted to say:
To all the creators who have contributed to and created for Cherry Blossom Sims (in all of reincarnations) over the years. I am most grateful for the content I've collected over the years and now I plan to truly enjoy playing with them!
:cherries5: See all you Lovelies around!  
Samantha61

Moderator


Posts

:

4814




Thanks

:

1302




Awards

:

Hi Stephanie, glad you made it on here..welcome to CBS
Thank you so much Crissi, it's beautiful
~hugs and smiles my dear, dear BFF's~
I am so proud of all of you..
Broomhilda's Sims2
Broomhilda's Sims2 DWJ
My Tumblr
Easter01

Moderator


Posts

:

1011




Thanks

:

178




Total Awards

:

0



Hi StephSim,
Welcome to Cherryblossom Sims.  I visit Plumb Bob Keep often
and have a ton of wonderful treasures in my files.  I recently
featured your Storybrooke Mayoral Mansion in our Spotlight
Collection series because it is amazing.
Here
I am a story writer so I play the Sims 2 game because it
generates my imagination.  Your Gwrych Village is a Kingdom
I play often.
Have fun in the downloads.
Easter01
Tell Me A Story Album
:  Here
tilly

Forum Boss


Posts

:

2999




Thanks

:

621




Total Awards

:

5




Awards

:

Welcome to CBS!
Crissi

Administrator


Posts

:

3992




Thanks

:

384




Total Awards

:

6



in our forum Stephanie ... great to see you around here!
Enjoy every stay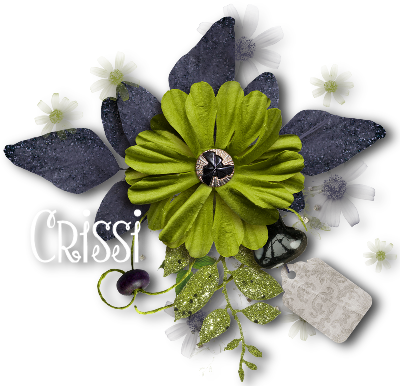 anidup

Administrator


Posts

:

4565




Thanks

:

2000




Awards

:

Hi StephSim, it is great to read how you go about to sustain your creative juices! Aren't we in all like that in a way. When I am really on a roll, I do not want to go look around the forums in plain fear of seeing something that is going to throw me off my tracks.

But, it would be absolutely lovely to have you around often!

Enjoy your stay every time!
StephSim

Junior Member


Posts

:

43




Thanks

:

0



Just popping in to say "
for the warm Welcome.
I don't plan on leaving the community permanently, just relocating and prioritizing as I need to for the moment.
@
Broomhilda
Girl, I think you really must have a magical broom, because you are EVERYWHERE. :)  I appreciate your being the first to comment and for your support. I wanted to say that aloud to you, as I feel nothing but love from you always!  :redrose:
@
Easter
I read your post just before logging-off yesterday. While I will no longer frequent PBK, the PBK "Community" has been wonderful overall. Most of the people there are truly beautiful and there is some crazy talent there as well. As so many others before me, the Universe let's you know when the Season comes to take the path less taken and do what is right for you in your heart.
About Storybrooke...
for the "Feature". I am honored and most grateful that the lot will be shared with as many people as possible, as it truly was a labor of pure creative insanity and love.
I am a new fan of Once Upon A Time and creating Regina's mansion was a major source of inspiration for me. It was a request by my good friend, The Ninth Wave (Jon). I needed so many things that I simply could not easily find. So, I started recoloring objects (mainly furniture), created my first shared Sim outside of self-sims (Regina in 3 Versions) AND started recoloring clothing (so far sharing the wardrobe for Lady Regina at PBK, with the wardrobe for Mayor Regina already packaged and ready to go). I truly have Jon to thank for all of that creative madness, but I learned so much from the experience.
Easter
, I'm glad you enjoy playing in Gwrych as well, but more important...I wish you the best in your writing endeavors. I absolutely love how so many people use Simming as a segue into writing.
Do you have a blog or site with your writing? I'd love to add it to my bookmarks for reading.
 (I just found your latest story here on CBS and have bookmarked it for future reading).
I'm quietly reading and following several Sim (and a few non-Sim) stories. While I take a back seat, I do find something of value in everything I read and love seeing people openly sharing what they love in a way that is meaningful to them.
@
Lisa
I giggled yesterday, as I ended staying on-line for a while multi-tasking and "exploring" CBS to see where things are and just getting a feel for the environment again. I was surprised to see that I posted 6 things before going offline. So, I am humbled by the fact that I must truly enjoy the environment, since I kept the site opened as I was doing other things. Thank you for indulging my "WHY????".  I was on a roll yesterday collecting things and planned to be in and out of CBS without notice. But, I suppose the Universe had other plans for me.  
@
Crissi
and
Anneke
Hello and Thank you for the welcome!
@
Anita
Yes. I do think it is important to have and find balance with Simming. It's so easy to get lost in things, but we are always better for stepping back when we need to, as in returning we have so much more to share. And the 'distractions' can be endless.  But, despite my propensity to be chatty, I also am equally impressive and stepping back and simply allowing others to be, while I stay engaged from behind the scenes. :)
For General Simming Information
(as I saw someone express concern):
I'm doing a bit of Sim multi-tasking at the moment and my desktop (which is usually empty) looks like a disaster area. First, I'm setting up a "small" Sim site to share my latest collection of downloads (mainly recolors since I am relatively new to recoloring) for now.  My Second task is to share different versions of the "American Gothic" lot I recently posted on MTS. The Third Task is to put the finishing touches on a Witches Academy for my husband, David (Sophie-David) and share that.  Then, I will lose myself in my personal Sim project, which will be the fledglings of my new neighborhood. The lot I'm creating is for my SimSteph (my self-sim) and a great way to take things easy for a while.  
So, I shall for now bid everyone adieu and get back to sharing the things I promised, before taking a little time to simply enjoy this crazy game that holds us willing hostage! :2hearts:
Last edited by StephSim on Mon Jul 18, 2016 4:10 am; edited 6 times in total (Reason for editing : Editing for Easter)
songib67

Senior Member


Posts

:

509




Thanks

:

4



Good luck in you endeavors!
Samantha61

Moderator


Posts

:

4814




Thanks

:

1302




Awards

:

Thank you and your welcome..yep I have been everywhere lol..but here is where my home is lol..I love it here and hope to see you around more..
I would like to read your stories as well Stephanie..Easter is omgosh unbelievable talented..I love reading Sims stories..I wish I could write..
~hugs and smiles~
Thank you so much Crissi, it's beautiful
~hugs and smiles my dear, dear BFF's~
I am so proud of all of you..
Broomhilda's Sims2
Broomhilda's Sims2 DWJ
My Tumblr
Create an account or log in to leave a reply
You need to be a member in order to leave a reply.
Log in
Already have an account? No problem, log in here.
Log in
---
Permissions in this forum:
You
cannot
reply to topics in this forum