Hello!
Whats new?
TS4: Modena walls by TaTschu
TS4: Samanthas boudoir prints by Velvetkiss
TS4: Clouds of neptune prints by Velvetkiss
TS4: Blue bird prints by Velvetkiss
TS4: Punk rock princess prints by Velvetkiss
TS4: Opulence bed by Freeasabird
TS4: Kitchen herb paintings by Freeasabird
TS4: Art deco shelves by Freeasabird
TS4: Designer perfumes by Freeasabird
TS4: Designer make up palettes by Freeasabird
TS4: Champagne bucket by Freeasabird
TS4: Rose vase by Freeasabird
TS4: Shaped Duet by Szanne7000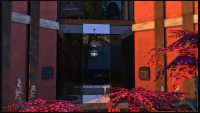 TS4: Greenhills House by Mireluk
TS4: Paris fleur art prints by Velvetkiss
TS4: Rock and roller art prints by Velvetkiss
TS4: Dreamscape wall stickers by Velvetkiss
TS3: A gift for Anita by Poppy100

TS4: Brick Walls by TatSchu
TS4: Rustic country walls by Tilly
TS3: Room set by Poppy100

TS4: White swan paintings by Tilly
TS3: 125 Wood St by Mireluk
TS3: Gift for Chicklet by Poppy100

TS4: Heritage foundations by Tilly
TS4: Chancery paving by Tilly
TS4: Boho rugs by TaTschu
TS4: Train station by Lovias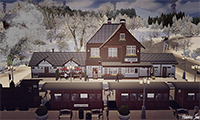 TS3: Deco walls by Poppy100
Top posting users this month
alouette

VIP Member


Posts

:

1117




Thanks

:

424



I've spent a lot of time recently going through my CC folders and organizing everything when I had a thought. I realized I had no idea the answer to my question and wasn't very successful on finding anything to help me.
My question is: if I delete CC from my downloads folder does it delete it from the game? And vice versa?
I feel like I've deleted so many things I never use or don't want, but when I go in the game they're still there. My folders are so large and it takes such a long time to start my game. Help?!
StephSim

Junior Member


Posts

:

30




Thanks

:

0



Hi
Alouette
!
Many of us have had a love-hate relationship with our Downloads Folders at some point.  
My suggestion is to organize and store your Downloads somewhere else on your computer. Try to keep the in-game Downloads Folder for playing the game, only with things that are being used or for looking at new things before deciding if you want them to remain in your game or not. I have a Download Archives folder that I keep elsewhere on my computer.
People sort their things in a variety of ways. What works for me is to organize my things by creators. My Archives Folder contains several categories, like CC, Clothing, Hairs, Sims, Accessories, Hacks, etc. I also keep a picture for each item, so I will remember what it looks like. But, this is my way. I'm sure you'll find something that works for you.  :2hearts:
Believe me...I have obsessive organization issues!  
But, when I build a lot it's quite easy for me to find things these days in my archives. It helps me to keep extra things out of my Downloads Folder. Newly downloaded stuff goes in the Archives folders...not in my game.  Then, if I want to take a look at something, I copy it from my Archives to my Downloads Folder. It took me time to get things into a system that works for me. But it has been worth the effort over the years.
:flowersmilie:

My in-game Downloads Folder is organized in as simple a way as possible. I tend not to use too many sub-folders (as this can slow the game down). Most of the time I have Hacks, Objects and Maxis Recolors folders. This helps prevent duplicate files as well.
As for your question...
If you delete something, it usually is gone with a few exceptions. If it is still there, you may have more than one copy of the item in your folders (especially if you keep sub-folders in your in-game Downloads Folder). Sometimes you just have duplicates of the same item. Other times, you may actually have an old version and a new version in your game that share the same GUID. So, deleting one will leave the other. An object also may remain if you deleted the slave or a recolor instead of the actual mesh.
Hope this helps. :prettyplants:
Last edited by StephSim on Sun Aug 28, 2016 10:33 am; edited 4 times in total (Reason for editing : Clarifying...)
Tahoe

Senior Member


Posts

:

708




Thanks

:

216




Total Awards

:

3



I also love to organize things. I have folders from every side that I have downloaded and in folders on the downloaded set, many different creators, I have it sorted there, too (eg CBS / Crissi / blanket8-3) so you can see that if you have duplicates. But I usually check with a clean installation, and then press the MD5 because then those things one after the other that you have duplicates (duplicate is pink) and it is easier to see what to delete. And to avoid the risk of deleting something that I might then want back, I usually avoid removing it from the game instead do it via the Download folder and keep it in a place two cells. I have a download folder on 13,4GB so there is some order.
Another tip I've learned how to make icons to buycategorin in the game which is great if you have a lot of things you want to keep track of. (Perhaps a little OT)
Hope that you understand when it can get a little crazy with Google translate.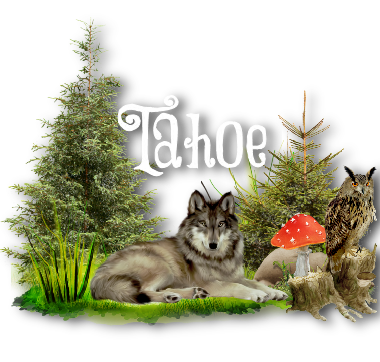 Thank you Crissi for the beautiful signature
tilly

Forum Boss


Posts

:

3010




Thanks

:

1170




Total Awards

:

5




Awards

:

Yes, Ive had that problem. It is mostly because you have another copy of it somewhere, as Stephanie explained. I scan every now and then using Delphys download organiser. I also do a search on my downloads folder for a mesh and im always surprised when several of the same mesh appear.
Every so often, i remove my entire downloads folder, and only put back what i really want in my game. Im a builder so i dont need any bodyshop items etc. If i want to create a sim, and i sometimes feel in the mood, i pop back my bodyshop folder. Once im done with that, i take it out again. it works for me!
I really, really do need to do some spring cleaning of my DL folder. Its got very messy!
songib67

Junior Member


Posts

:

358




Thanks

:

5



mirissa777

Newbie


Posts

:

8




Thanks

:

0



I created multiple user accounts on my gaming pc just for the sims 2. One account has only mid-century CC, so when I want to create a mid-century lot, I use that account. One account has only victorian CC, one medieval CC, one modern CC, ect. This way I get to keep all the great creations I have downloaded over the years, but I no longer have an overwhelming amount of CC to go though when I want to build something.
Augiedoggy

Newbie


Posts

:

11




Thanks

:

0



I found if you delete items while in the game, they just come back when you load the game again so thats a temporary delete. You have to delete from the actual downloads folder. Whats the hardest is sometimes you just can't find the item cause the creator didn't name the item like "plaid couch" they named it "red green couch" something or other.
songib67

Junior Member


Posts

:

358




Thanks

:

5



Hi Auggiedoggy, I have never had that happen in my game. Did you click on save the game?
Create an account or log in to leave a reply
You need to be a member in order to leave a reply.
Log in
Already have an account? No problem, log in here.
Log in
---
Permissions in this forum:
You
cannot
reply to topics in this forum