Hello!
Whats new?
TS4: Farmhouse Chic by Chicklet
TS4: Painting Recolors by Crissi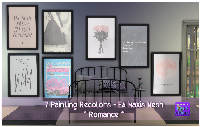 TS4: Bedding Recolors by Anidup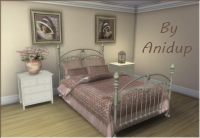 TS4: Wallpapers by Anidup
TS4: Recolors of EA Maxis Poster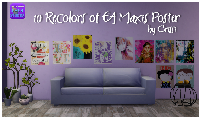 TS4: RC Lounge set by Oldbox

S4: Curtain RC by Oldbox

TS2-TS4: Suza loft plant by Anidup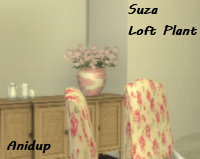 TS4: Sweet Tea Porch Set by Chicklet
TS4: Sunday Morning by Tilly
TS4: Candice Olson Bette Lounge conversion by Anidup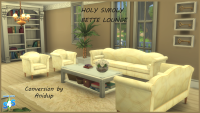 TS4: Blue shores sitting room by Chicklet
TS4: Jopes Little Deco Sign by Anidup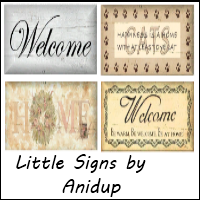 TS4: Laundry Days by Chicklet
TS4: Clairmont kitchen Island by Chicklet
TS4: Freestyle Living Room by Chicklet
TS2: Violetta by Maryann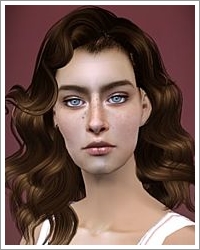 TS4: Wall Decals by Oldbox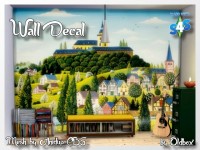 TS4: Recolor by Chicklet
TS4: Landmark paintings by Tilly
>
Top posting users this month
Page 3 of 3 •

1, 2, 3
dmsims

Newbie


Posts

:

11




Thanks

:

1



Hello,

I end up downloading a lot of houses and lots from the gallery. There are so many talented people on there and so many cool designs. Happy simming!!
snookumboo

Newbie


Posts

:

8




Thanks

:

0



Peacemaker_IC's content is pretty much a staple in my game - it's extremely high quality and his wood textures are amazing!


- - - - - - - - - - - - - - P X L  ❤ - - - - - - - - - - - - - -
pinkgurl83

Newbie


Posts

:

14




Thanks

:

5



szanne7000 wrote:Hi PXL -

I definitely have all of peacemaker's cc - he's amazing! :D
I agree with szanne7000 regarding peacemaker's cc...not only are the items beautiful but there are so many colors...almost makes up for not having the amazing customization options available in Sims 4.
Another great designer/builder to check out is PYSZNY. Their latest set is an amazingly detailed kitchen...one of my favorite rooms to decorate!
szanne7000

Elite Member


Posts

:

2661




Thanks

:

73




Awards

:

Yep --- all of those sets, as well, lol

I think I have about 85gb of cc uploaded onto my OneDrive...

(I back everything up that I download, as so many creators/sites have disappeared :( )

There is a thread that was recently started called How large is your Mods Folder? or somesuch... you should join in the discussion there, too, Pinkgurl :D
skanning

Newbie


Posts

:

22




Thanks

:

10



I really wish I could help you here.  I might suggest going into the creators part of S4S...Orange Mittens is there and is great about adding slots to things.  Andrew is also in there.  (And, AOM is a collaboration of the two) It's worth a browse.  I'm laughing/crying because my approach to d/l (and I'm ridiculous about getting wayyyy too much cc)....1) Locate cc  2)d/l  3) unzip if you have to  4) drag to MODS file.  period.  I swear if I had to go in there to organize....I'd delete ALL cc and go vanilla with a totally new start.
Incidently I got so disgusted with S4's lack of a terrain tool that I finally d/l the S2 ultra sitting in my origin.  THEN I remembered just how ugly the wallpapers for that game are...then got into the d/l programs.  I flew into TSR (they'll d/l the stuff in your basket for you)...threw in every decent S2 wallpaper et al I could find...installed.  However...I took note of how confusing it would be to play both 2 and 4 particularly building.  At my age one doesn't add any more confusion to life than has to be there!  I abandoned the idea but now my grand-daughter loves to play it so it wasn't a waste.
szanne7000

Elite Member


Posts

:

2661




Thanks

:

73




Awards

:

Oh my Goodness, Skanning!!!
If I didn't organize (mostly) my cc by creator or project (DOTY made me do THAT!) I'd be totally lost, LOL!!!
Especially as creators (generally, well... sometimes) get around to updating their cc --- reducing polys, updating due to EA updates, stuff like that, heheheheh).
I started adding to their file names... the ones who don't have their creator names already added to the cc? I have an absolute ton of cc in Misc files broken up alphabetically...
...occasionally, I run into their cc again and then I pull all those items out of the Misc folders and give them their own folder...
The life of a cc download junkie never stops!
infinitehearts

Newbie


Posts

:

10




Thanks

:

2



I wish you'd described the art style you were going for, I might have been able to list some good stuff! In general, though, sssvitlans.tumblr.com is a good place to find cc!
szanne7000

Elite Member


Posts

:

2661




Thanks

:

73




Awards

:

All over the map, InfiniteHearts, all over the map!
I have about 80gb's worth of cc, lol...
I don't know if you've discovered the How Big is Your Mods folder thread yet... but that is an interesting one :D (my two games, big and small, consist of mod folders with 57.7gb and 24.6gb, respectively)
However, as you have now put yourself out there as a resource, trust me, we will ask you <3
(btw, I'm not bragging... I'm a certified, licensed cc download junkie, heheheeh AND there are people out there who out do me! LOL)
...and, if you weren't speaking to me, then just ignore me
elynmccoy

Newbie


Posts

:

10




Thanks

:

0



My favorite creator for build mode items is Peacemaker Sims, they have awesome doors in both one-tile and two-tile so you can always center them!

szanne7000

Elite Member


Posts

:

2661




Thanks

:

73




Awards

:

Page 3 of 3 •

1, 2, 3
Create an account or log in to leave a reply
You need to be a member in order to leave a reply.
Log in
Already have an account? No problem, log in here.
Log in
---
Permissions in this forum:
You
cannot
reply to topics in this forum