Hello!
Whats new?
TS4: Blue shores sitting room by Chicklet
TS4: Jopes Little Deco Sign by Anidup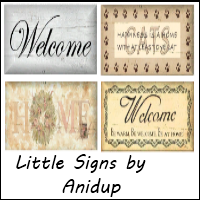 TS4: Laundry Days by Chicklet
TS4: Clairmont kitchen Island by Chicklet
TS4: Freestyle Living Room by Chicklet
TS2: Violetta by Maryann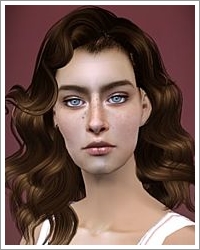 TS4: Wall Decals by Oldbox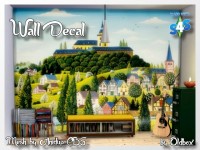 TS4: Recolor by Chicklet
TS4: Landmark paintings by Tilly
>
TS2: Zebra wall mural by Broomhilda
TS4: Straight out of Streatham paintings by Tilly
TS4: Vintage Bus Blinds by Tilly
TS2: Grey is the new black by Chicklet
TS4:4 Tile wall decal mesh by Anidup
Top posting users this month
Easter01

Moderator


Posts

:

1015




Thanks

:

66




Total Awards

:

0



I'm in a great mood this morning because...  I don't have a reason. I just woke up that way.
I finally came to a conclusion about my Sims 4 game. I like it! It was a slow dawning because I was expecting a lot more whining from me.
Maybe, it's because I am a gamer. I play Sid Meier's Civilization and Colonization. These two games are very similar - yet different. I enjoy them a lot. There are a few others that I also enjoy.
So, that's how I view it. It's similar, yet different. Maybe, it's not suppose to be an update of Sims 2 which is sad I might add. It is suppose to stand alone with its own merits.
I'll be spending a great deal of time in Jordana's wonderful finds this next week.
Easter01
Resa

Junior Member


Posts

:

62




Thanks

:

5



Jordana has already cost me several hours of downloading an organizing lol Someday i might actually play the game lol
szanne7000

Elite Member


Posts

:

2214




Thanks

:

28




Awards

:

Oh, I'm so happy for you, Joanne!

I have really grown to love ts4 since I started playing it.

(I really did NOT like it at first... the building -my thing- drove me crazy!!!)

They've really updated a lot (love the copy tool) and a lot of people have figured out how to do some incredible things. I've learned along the way, sometimes with tutorials, and sometimes just by trial and error.

I would not go back to the instability of ts3 (even with terrain elevation cheats) because I can do pretty much everything in ts4 these days that I desire.

Please let me know if there is anything else I might assist you with (nothing to do with the actual sims, lol - for that, I ask my sons! LOLOLOLOL)
Broomhilda61

Moderator


Posts

:

3106




Thanks

:

229




Awards

:

I am glad you love the Sims4..but am also glad you won't be leaving Sims2..I want to see pictures lol...
Thank you so much Crissi, it's beautiful
~hugs and smiles my dear, dear BFF's~
I am so proud of all of you..
anidup

Administrator


Posts

:

2935




Thanks

:

264




Awards

:

reading your review made me feel very happy Joanne! I am a player too, and have grown to really love all my sims 4 families just as much as I
loved the sims2 families.

I would love to hear from you as your stories in sims 4 progresses.
Create an account or log in to leave a reply
You need to be a member in order to leave a reply.
Log in
Already have an account? No problem, log in here.
Log in
---
Permissions in this forum:
You
cannot
reply to topics in this forum