Hello!
Whats new?
TS4: Unique wood walls by TaTschu
TS4: Ontario by Lovias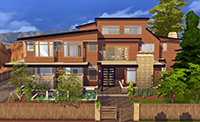 TS4: Wood Floor Tiles by Tilly
TS4: Stone Floors by Tilly
TS4: Paving Stone Floors by Tilly
TS4: Designer bathroom walls by TaTschu
TS4: Tahoes House by Lorry
TS3-TS4 House by Lorry
TS4: Under the stairs by Lorry
TS4: Ocean Breeze by Lorry
TS4: Fight like a girl by Chicklet
TS4: Cassandre's toy conversion by Anidup
TS4: Old Wood floors by TaTschu
TS4: Peyton by Lorry
TS4: Rug RC's by TaTschu
New story by Joanne Easter
TS3: Jack Daniels Set RC's by poppy100
TS4:Exo the war poster by iCedxLemonAde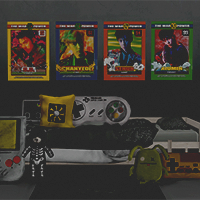 TS4: Autumn decor set by Chicklet45368
TS4: Ceiling Roses by Anidup
TS3: Painting RC's by Poppy100

TS4: Towel Cape RC by iCedxLemonAde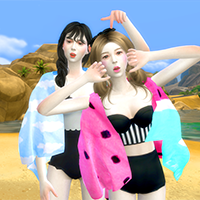 Top posting users this month
Chicklet45368

Resident Artist


Posts

:

1460




Thanks

:

1325




Awards

:

It's so very nice to find an active Sims site! And I love that you have contests too! I actually did a search for contest sites today! There's not a lot of them left. Now all there are is blogs and tumbler pretty much. That gets boring, I enjoy some interaction with other players.

A little about me: I am not new to playing The Sims. I was a creator (well more of a recolor-er, is that even a word? lol) way back when it was just TS1 and had several Yahoo groups with my creations available for downloading. I used to hang out and be an avid contributor at Neighborhood 99 (for those old players who may remember that forum).

I bought all the TS2 games, stuff packs, and expansion packs when they came out and played the game and really liked it, loved owning businesses! And, of course I downloaded all the wonderful CC that was available, but I never learned to recolor, as I was busy with school and working full time. I still have TS2 installed on my PC actually and was just on it tonight.

When TS3 came out I was almost done with school, and again bought the game and all the packs, but since you could pretty much recolor/retexture almost anything in-game, I thought it was sorta pointless to learn to recolor things when I didn't know how to mesh new objects. I enjoyed TS3, well certain aspects of it, like the in-game customization, and the fact you could have separate shoes!!! That was great to me! But, the game was ridiculously laggy tho, it took away my enjoyment of playing. Well I should clarify, that I never truly played that much, as I am more into decorating! lol, so that is why it was so laggy, using the design tool after a while would just bog me down!

I bought TS4 when it came out and hated it! Hated the look of it, it was too cartoonish or something, the worlds, and what's up with them being so tiny? Like 7 houses or something on each, and no beaches? WHAT??!!! I slowly got used to it because there was no lag and loads fast but I still hate the interface, I have no idea why EA felt the need to change everything! My motto is, if it's not broke, don't fix it! I still hate the shadows, and the blueish hue on everything tho. But, I do like that you can customize your sims body shape better and they're prettier than TS3, those I thought had big fat punkin heads! lol!  And, I liked that you could go to work with your Sims, so I did play this game for awhile, but then the "creator" bug hit  me! So, I thought I'd learn how to create, well again, mostly recolors. But, because of learning and reading tutorials I was able to not only learn to recolor, but to do conversions, but also have started doing very simple meshing. So Yayy!

So after I had spent hours creating stuff, I decided to share with anybody who wanted it and created a blog, because that was easiest. I am not spending RL money on a website for a hobby that doesn't make me money, and besides that, I have no clue how to set one up, and the freebie ones all have bloat-ware ads or insanely low bandwidth and file storage.

But, I got a little upset at what the Sims Community is like now a days. I had my blog up for 2 months and only had 5 or 6 room sets available. When I checked stats on my mediafire (which I pay for each month), my creations had been downloaded 8,000 times,  but on my blog I had exactly one person take the time to say thanks! ONE! How pathetic! So, I got upset, deleted the downloads from mediafire, removed the download link, deleted all my posts and just left the pictures up to test something. I wanted to see if people would take the time to write a comment now that they couldn't download anything, and sure enough, they did!

Anyway, I'm hoping to find a "home" here that I can interact, join the contests cause they sound like so much fun, get to know everybody, and share my creations with anybody who wants them.

Happy Simming!

- Chicklet
Samantha61

Moderator


Posts

:

4814




Thanks

:

1302




Awards

:

Hi Chicklet
and Welcome to our family..
Wow..it's awesome to find a Sims fanatic who has been around forever lol..and to me this is the best home on the internet
awesome designers, creators, members, staff..they are my family..and I love them very much..
And yes, we have lots of contests..and just starting up a few more around the Legacy Challenges..and story writing, and B.A.D., TOH contests, and a few more..with more to come..
I hope you will find this Sims site like home and hope to see you around..would love to see your creations, stories, and all that..
Again
to Bloom@Cherryblossom Sims
:cbs:
Thank you so much Crissi, it's beautiful
~hugs and smiles my dear, dear BFF's~
I am so proud of all of you..
Broomhilda's Sims2
Broomhilda's Sims2 DWJ
My Tumblr
Easter01

Moderator


Posts

:

1011




Thanks

:

178




Total Awards

:

0



Hi Chicklet,
Welcome to Bloom at Cherryblossom Sims.
Easter01
Tell Me A Story Album
:  Here
Lorry

Resident Artist


Posts

:

2303




Thanks

:

1096



Hi Chicklet......that was the longest introduction I've ever seen, LOL normally people can't get out of here quick enough!
'Hi I'm Lorry from Australia and I play Sims 4'.......you see where I'm coming from
I do have to ask, are you Chicklet's Nest?
tilly

Forum Boss


Posts

:

2999




Thanks

:

621




Total Awards

:

5




Awards

:

Hello Chicklet, a big welcome to Bloom!
I do remember you from N99, from my early simming days!
I too, have become a bit disillusioned with sims sites, particularly other forums. Some have really bad manners these days and are not very friendly!
We are a great sim family here, so we are very happy to welcome you. I hope to see you around and look forward to seeing some of your creations!
Chicklet45368

Resident Artist


Posts

:

1460




Thanks

:

1325




Awards

:

Thanks everybody for the very warm welcome! This is great and exactly what I was looking for, a site with real people talking!


@Lorry - Yes, I'm Chicklet's Nest LOL
Samantha61

Moderator


Posts

:

4814




Thanks

:

1302




Awards

:

Are you still with N99 Chicklet, ..I'm a member there..I don't go in very often and only posted a few things..
Thank you so much Crissi, it's beautiful
~hugs and smiles my dear, dear BFF's~
I am so proud of all of you..
Broomhilda's Sims2
Broomhilda's Sims2 DWJ
My Tumblr
Chicklet45368

Resident Artist


Posts

:

1460




Thanks

:

1325




Awards

:

Yes Broomhilda, I'm still a member of N99, I actually posted my first TS4 set on their update thread, but there's not a lot of activity on there these days, not like back when it was TS1, it was booming then
anidup

Administrator


Posts

:

4560




Thanks

:

1998




Awards

:

A warm warm welcome to CBS, TJ! It is great to meet someone "new" every day.

Talking about N99, makes me long for the days when I was still playing sims 1 and then sims 2. N99 was one of my absolute favourite sites to visit. Some of the greatest creators offered their stuff their!

I can guarantee you that you will get lots and lots of positive feedback on this forum. And lots of support as well.
We will be looking forward to see some of your creations. You can maybe share your pictures in an album here at the forum.
Create an account or log in to leave a reply
You need to be a member in order to leave a reply.
Log in
Already have an account? No problem, log in here.
Log in
---
Permissions in this forum:
You
cannot
reply to topics in this forum