Hello!
Whats new?
TS2: Painting RC's by Crissi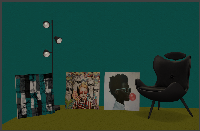 TS4: Black Velvet Bedroom by Chicklet45368
TS4: Armchair RC's by TaTschu
TS4: London Life by Tilly
TS4: Rug RC's by TaTschu
TS4: Wisteria RC's by Anidup
TS4: Wallpaper by TatSchu
TS4: Dining Set by Chicklet
TS4: House by Lorry
TS4: Wall art by Anidup
TS3: SIP Cabinets by Poppy

TS4: Living room by Chicklet
TS4: House by Lorry
TS4: Autumn crime house by Lovias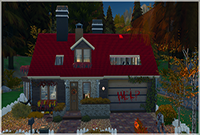 TS4: Autumn set by Anidup
TS3: Autumn set by Poppy

TS4: Floral pink wallpaper by TaTschu
TS2: Sam's peaceful place by Chicklet
TS4: Gold paintings by TaTschu
Autumn Bliss Downloads
TS4: Terracotta floors by Tilly
TS3: Autumn Spirit by Poppy100

TS4: Autumn wall quilts by Anidup
TS4: Barnham Broom by Tilly
TS4: Autumn leaves by Anidup
TS4: Canvas pictures by TaTschu
TS3: Fall signs by Poppy100

TS3: Fall Teaset by Poppy100

TS4: Fall House by Lorry
TS4: Autumn paintings by Chicklet
TS4: Autumn Entry by Chicklet
TS4: New Lot by Lorry
TS4 Floors by TaTschu
TS4: Unique wood walls by TaTschu
TS4: Ontario by Lovias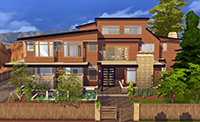 TS4: Wood Floor Tiles by Tilly
TS4: Stone Floors by Tilly
TS4: Paving Stone Floors by Tilly
Top posting users this month
Page 3 of 3 •

1, 2, 3
anidup

Administrator


Posts

:

4504




Thanks

:

2277




Awards

:

Hello Jordana!!! How are you?
We miss you around here!
jordana

Junior Member


Posts

:

366




Thanks

:

212




Total Awards

:

2



lol the cure to the white lighting effect to make your upper cabinets be white.
harryneal1996

Newbie


Posts

:

10




Thanks

:

0



fatimasgdp

Newbie


Posts

:

18




Thanks

:

0



AMI ME ENCANTA LA DECORACION NORDICA Y ESANDINAVA
scarlettsimletter

Newbie


Posts

:

11




Thanks

:

0



kiedus

Newbie


Posts

:

8




Thanks

:

2



anyone have decorating tips for a greenhouse?(:
vanessasimblr

Newbie


Posts

:

7




Thanks

:

0



nikki117

Newbie


Posts

:

10




Thanks

:

0



Chicklet45368 wrote:Hi all!

This may be something that is not new to some people, but to me it's ingenous! I came across it yesterday when I was searching for OMSP's for TS2 (believe it or not, I have never used them in any of my games. I know what they are but they just seemed to be too much of a hastle to mess with at the time I learned about them.)

After playing TS4 and the ease to move things freely and raise and lower objects, I got really spoiled by that when I went back to TS2 to learn to create and stage my room set. So, I went on a mission to download some OMSP I thought would be most useful in helping me stage my rooms. Which I found a ton, still not entirely too happy with them tho. Evidently I like things easy lol, or think they should be visible when in build mode and automatically become invisible in live mode because I kept losing them when I'd make them invisible.

Anyway that's not what this post is about, so during my search I came across a post by someone who had (to me at least) an extremely useful and helpful tip about placing things in TS4 so I wanted to share it with anybody else who's been in the dark and away from the game for years like me!

You can raise and lower objects in TS4 and move them freely with MOO, but sometimes things still don't line up with the furniture object you're cluttering, like a low coffee table, the sofa, chair, bed, etc. But, you can move shelves on the wall freely up and down without the constraints of the in-game increments, so what she did was lowered a shelf on the wall to just below the height of the piece of furniture she wanted to clutter, she placed her clutter item on it, then deleted the shelf. The clutter object on that shelf will remain at that height until you delete it so you can move it freely to the peice of furniture you want. It will revert back to the original height after you delete it. I don't know if this works in TS2 or not, but you could try it. I'm not sure if the objects stay the say height after you move them off the shelf in TS2 or not.

She was able to clutter stairs this way (That might interefere with actual game play and the footpath, but for decorating challenges, contests, or show off pics it would be great.)

Pretty nifty? Or did everybody already know about this trick and I'm just a slow learner? LOL

Here's a link of the blog post if you're interested in reading it, she's got pics too!

TS4 OMSP Work-Around

Here's something else (for those of you who aren't afraid to change things in Sims 4 Studio).

About a month ago, I had spent half the day recoloring a kitchen and the upper cabinets were supposed to be white. But, when I put them on the wall in the game they were at best, a hideous blueish purple, and if the room was enclosed entirely with walls, they were almost black. (This pic is just an L-shaped wall around the counters and cabinets, not a fully enclosed room, I was testing lights to see if it would help and moving positions in the house)

Also, If I added more lights, then the countertops on the counters would wash out even more and you would see no detail at all, and the gray wood became a light beige color instead of the dark gray it was supposed to be

Here's an ingame pic:

Well I asked over at the Sims 4 Studio forum and some very nice person instructed me on how to fix this.

So my cabinets went from that to this:

If you're interested in learning how to do this, here's the post I made and what she told me to do (it was pretty easy)

True White Cabinets
Page 3 of 3 •

1, 2, 3
Create an account or log in to leave a reply
You need to be a member in order to leave a reply.
Log in
Already have an account? No problem, log in here.
Log in
---
Permissions in this forum:
You
cannot
reply to topics in this forum