Hello!
Whats new?
TS4: Blue shores sitting room by Chicklet
TS4: Jopes Little Deco Sign by Anidup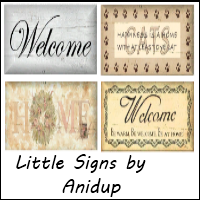 TS4: Laundry Days by Chicklet
TS4: Clairmont kitchen Island by Chicklet
TS4: Freestyle Living Room by Chicklet
TS2: Violetta by Maryann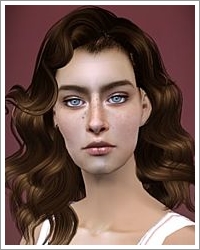 TS4: Wall Decals by Oldbox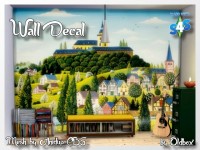 TS4: Recolor by Chicklet
TS4: Landmark paintings by Tilly
>
TS2: Zebra wall mural by Broomhilda
TS4: Straight out of Streatham paintings by Tilly
TS4: Vintage Bus Blinds by Tilly
TS2: Grey is the new black by Chicklet
TS4:4 Tile wall decal mesh by Anidup
Top posting users this month
anidup

Administrator


Posts

:

2906




Thanks

:

239




Awards

:

We are so blessed with so many members here who constantly come up with great ideas.
This idea started .
HERE
So we as the admin decided to give you more of what you want and like to do.
You should not be put off by the wording mini-challenge. This is the best way to describe what you are challenged to do. It is not a contest in any way. What we want to do is to inspire you to create!
We will be posting a picture or pictures, in an attempt to inspire you to create the scene/ room setting as closely to the one/s posted. Or, if you see something in a picture that inspires you, then to give you the opportunity to create according to your inspiration and to share your end result with us.
There are no rules to how you create, you have total freedom about what you with the inspiration you got.
You are welcome to share up to 10 pictures of your creations with us in the appropriate thread.
Have fun.
Last edited by anidup on Sat May 27, 2017 12:34 pm; edited 1 time in total
Chicklet45368

Resident Artist


Posts

:

275




Thanks

:

105




Awards

:

This is soooo up my alley! I "copy" rooms, ALL the time! And, it's funny because I have an app for my phone, that I thought would be great for mini-challenges for the Sims.

Basically you decorate a room. You're giving a little synopsis about the homeowners and what look they're going for and why and you decorate it for them. The kicker is you can only place the furniture a certain way, and can only use certain items in the room, no more, no less. The show you a picture of how to arrange the furniture, even where to hang wall art or table clutter (It's frustrating in the app game, because the furniture is so expensive to try and get you to "purchase" diamonds or money to use to buy stuff but if you're creative you can do it without spending any money)
caravirt

Junior Member


Posts

:

283




Thanks

:

34




Total Awards

:

2



Oh, I
love
to take part in such challenges ...
Sometimes ago we had some challenges like that in SimForum ... for example reconstruct a famous painting ("Schlafzimmer in Arles" of Vincent van Gogh) ... or get a photo of a door with the question "which room may lay behind this?" ... or a little poem, on that you had to create/design your impression.
I would enjoy so much to create something like this again ...
anidup

Administrator


Posts

:

2906




Thanks

:

239




Awards

:

Now, there you have given me even more inspiration for this Carmen.
That is if you would not mind my borrowing your lovely idea!

I will soon be posting the first few pictures.
Chicklet45368

Resident Artist


Posts

:

275




Thanks

:

105




Awards

:

Woot! I can't wait Anita! This will be great fun!
Create an account or log in to leave a reply
You need to be a member in order to leave a reply.
Log in
Already have an account? No problem, log in here.
Log in
---
Permissions in this forum:
You
cannot
reply to topics in this forum