Hello!
Whats new?
TS4: Unique wood walls by TaTschu
TS4: Ontario by Lovias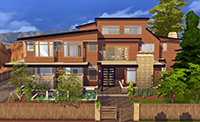 TS4: Wood Floor Tiles by Tilly
TS4: Stone Floors by Tilly
TS4: Paving Stone Floors by Tilly
TS4: Designer bathroom walls by TaTschu
TS4: Tahoes House by Lorry
TS3-TS4 House by Lorry
TS4: Under the stairs by Lorry
TS4: Ocean Breeze by Lorry
TS4: Fight like a girl by Chicklet
TS4: Cassandre's toy conversion by Anidup
TS4: Old Wood floors by TaTschu
TS4: Peyton by Lorry
TS4: Rug RC's by TaTschu
New story by Joanne Easter
TS3: Jack Daniels Set RC's by poppy100
TS4:Exo the war poster by iCedxLemonAde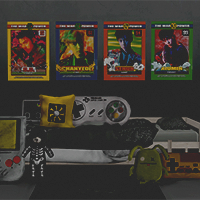 TS4: Autumn decor set by Chicklet45368
TS4: Ceiling Roses by Anidup
TS3: Painting RC's by Poppy100

TS4: Towel Cape RC by iCedxLemonAde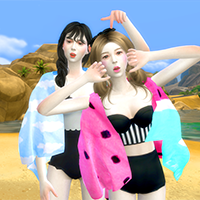 Top posting users this month
kiramartin4698

Newbie


Posts

:

9




Thanks

:

0



Okay so I am sure this topic has been open for discussion on here a million times, but I really do want to whine about the fact that a major game pack is lacking from sims 4. I loved pets in the sims 2 and because I knew about the horses in sims 3, when I bought sims 4 I didn't research before hand and was shocked when I realized that that pack may not even come to fruition. I mean if the creators have even half of a brain, they would know that it is highly requested.
Also maybe I am missing something, but you can't rearrange the lots in sims 4. In sims 2, when you were in manage worlds, you could move lots and place land and in sims 4 everything is stagnant. WHICH IS SO FRUSTRATING. There are really only a few lots in each neighborhood as well so you cant really have all of the housing and public areas you want.
Okay final thing and I am done. I really do love the game, but I am super controlling and some of these details drive me insane! Why do you have to have a pirate ship or space ship on the lot for it to be considered a park? such an eye sore
I am newer to the game so maybe the latter two are fixable but from what I can tell they are just pesky problems I cant fix.
Anyone else have things that frustrate them about TS4?
Chicklet45368

Resident Artist


Posts

:

1460




Thanks

:

1325




Awards

:

Ohhhhh Kira, I could go on and on about what frustrates me with this game! LOL

But, I create for it because it's the easiest one so far in my opinion and it's not laggy. I do hate that everything from EA is now so chunky and clunky and boxy and has no fine details to save on the mesh detail and for the most part unattractive, which I understand why to a degree .... because more people play on laptops now than they did before, so they're trying to appease everyone and make it playable for all. But it irritates me!

And, I totally agree about pets! I loved pets in both TS2 and TS3!

And to be honest, I don't really "play" so I didn't know about having to have a pirate ship or space ship on a lot. Maybe someone can make something less of a eyesore. I could look into it and try to clone one and make it a different mesh, maybe a plant or a bench or something.

I know I'm not much help, but don't get me started on what I don't like about TS4. I loved TS2, the look and the CC, even the game objects from stuff packs and expansion weren't too terrible, the colors sometimes? Yes, but that could be fixed. But TS3 was just too laggy for me whenever I decorated a house and used the design tool and I hated the round punkin heads on the sims unless you used a ton of sliders!
kiramartin4698

Newbie


Posts

:

9




Thanks

:

0



I totally agree, I loved sims 2, but it was on my old computer which was a mac first of all, so cc was impossible to find, and then my computer died so I lost the game. Before that I used to have sims 2 on disk on an old hp. The game crashed, but I was too young to figure why.

Anyway I guess compromises have to be made, there are good and bad about all versions, I certainly agree with you though.

If you see anything replacing those park objects or you happen to figure something out let me know! I will have to keep my eyes open.

xx
anidup

Administrator


Posts

:

4560




Thanks

:

1998




Awards

:

I so agree with the two of you.
When I decorate I very seldom use EA stuff. They are indeed too chunky. Maybe if a kid is playing the game it might give them a dollhouse effect and feeling, but I like to design as if in real life, and that just don't work then!
If you are however referring to the spaceship the children play with, it might not be too easy to replace, since there are interactions involved. (If not, I have never built my own park and thus did not know you need to heave either on the lot for the game to recognize it as such)
But, the good news is, I think I have seen better playground items for the kids, and if needed would look much better in a park scene. Now......to remember where I saw that.....
kelouisa

Newbie


Posts

:

15




Thanks

:

5



I also miss pets in Sims 4.  I would have preferred pets to bowling!
I do wish that managing worlds was as easy as it was in 2 or 3..I got so frustrated that I had to use my Google Fu skills to figure out how to do it.
Samantha61

Moderator


Posts

:

4814




Thanks

:

1302




Awards

:

I love pets in real life but for some reason I can't stand playing them in the game..I love some of the stuff that came with pets..in the Sims2..and if I ever had played the Sims3 with pets I probably would have stayed with it just for the Horses lol..and wish there was in game horses in Sims2..not the ones that are created with their legs so stiff...so what I do just to have horses in my homes is use the oh good grief what is it called..the lady from MTS that created all those horse statues..I just love them..so I build a barn and add the horses there lol..I don't have to do a thing with them and they look great in the barns lol..
Thank you so much Crissi, it's beautiful
~hugs and smiles my dear, dear BFF's~
I am so proud of all of you..
Broomhilda's Sims2
Broomhilda's Sims2 DWJ
My Tumblr
alouette

VIP Member


Posts

:

1239




Thanks

:

343



I feel like EA (is that still what they're called? lol) is holding out with the pet expansion pack. I have a hunch there's one coming, but it'll be a big thing to release so in the mean time they're releasing all these little ones like bowling and vampires until it is time for another big release (like toddlers). 
Lately though I've preferred deco animals in the game just because I can have a pet and they don't require care.
A L O U E T T E
anidup

Administrator


Posts

:

4560




Thanks

:

1998




Awards

:

In the game, that is how I prefer my pets as well, Alouette! They look good, well groomed and give the rooms a lied in lovely feeling, but he/she will quietly sit there until I decide to move him.
No mess!
Resa

Junior Member


Posts

:

65




Thanks

:

19



I do not like the neighborhood layout and lack of movable lots I do know someone made all empty towns so you can make your own but that's to much work for me lol
szanne7000

Tech Guru


Posts

:

4441




Thanks

:

404




Awards

:

Kira - are you a player or a builder?

If you play, then there are definitely animations to consider...

...however, if a builder only, there is definitely cc you can download to make things look very different.

On the other hand, Zerbu has a mod that allows one to change lot type (google the sims 4, zerbu mods and you'll find it). This would allow you to "move lots around" for the lots in neighborhoods that you can build on.

There is a lot that you can do with mods (not script mods, by the way). modthesims has a lot of these types of things. Also, if you want to change how the terrain, plants, rocks, clouds, etc. look, there are a lot of default replacement items available to do that, as well. This helps to correct a lot of the clunky EA stuff.

Also, there are recolors of most EA doors, windows, etc. that remove the dinged up, scratched up dreck that comes with the game if you don't like it (which I don't, lol).

There should be a PETs expansion coming soon, as there is code in the game for it already. They gave us toddlers in an update and it really was a tossup which would come first. So have a bit of patience.

Us builders are probably not going to see terrain elevation cheats, so we're just going to live with TMexi's awesome deco stuff. I'm just glad EA is able to provide most of what people want :D

I can live with it because of the superior stability of the game. I really, really, really don't miss my game crashing all the time AND I get to have a super ton of cc in my game (currently 57.7gb!) <3
IvyRose

Junior Member


Posts

:

389




Thanks

:

243



I love TS4 and yes there are things I missed but when TS3 first came out and I switched form TS2 I had the exact same thing, but gradually those things, like weather, pets and supernatural were added to TS3. I guess this will be the same maybe we will get Pets and Seasons in the future. I do agree that some of the items look a bit plastic, like dolls house furniture but a lot of CC is around that makes wood look like wood so it's not really enough to stop me playing. I do both build and play, I wouldn't go back to TS3 even though it is still all installed on my game.
I do also love the anticipation of every new EP, SP and GP that's announced of course you don't get that anymore with TS3 as there's no new EA stuff coming out for it.
Create an account or log in to leave a reply
You need to be a member in order to leave a reply.
Log in
Already have an account? No problem, log in here.
Log in
---
Permissions in this forum:
You
cannot
reply to topics in this forum