Hello!
Whats new?
TS4: Farmhouse Chic by Chicklet
TS4: Painting Recolors by Crissi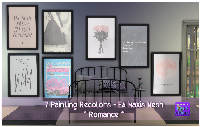 TS4: Bedding Recolors by Anidup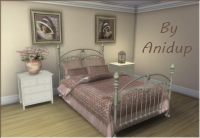 TS4: Wallpapers by Anidup
TS4: Recolors of EA Maxis Poster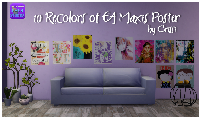 TS4: RC Lounge set by Oldbox

S4: Curtain RC by Oldbox

TS2-TS4: Suza loft plant by Anidup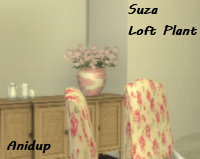 TS4: Sweet Tea Porch Set by Chicklet
TS4: Sunday Morning by Tilly
TS4: Candice Olson Bette Lounge conversion by Anidup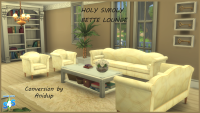 TS4: Blue shores sitting room by Chicklet
TS4: Jopes Little Deco Sign by Anidup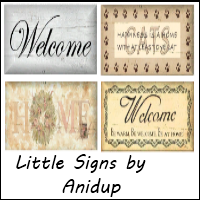 TS4: Laundry Days by Chicklet
TS4: Clairmont kitchen Island by Chicklet
TS4: Freestyle Living Room by Chicklet
TS2: Violetta by Maryann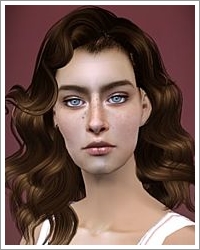 TS4: Wall Decals by Oldbox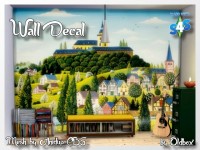 TS4: Recolor by Chicklet
TS4: Landmark paintings by Tilly
>
Top posting users this month
songib67

Senior Member


Posts

:

586




Thanks

:

4



Having a better day! I bought a hamster yesterday. I wanted a female and went to 4 stores with no luck. I found out from a friend why. The males give off a terrible order, are territorial and he is a biter. They say I have two weeks to decide. Don't think I will wait that long, But, he is cute!
This may sound weird but, I found an old fur hat in my closet and I have it beside me on the sofa the way that Kai use to lay, Just running my hand through the fur settles me. Whatever gets you through the day.

I started to go through my downloads folders and found them all compressed and nothing I have will open them. Really weird! When I look in the folder it was IE. would not open with IE or WinZip or Adobe. I am stumped.
My dryer is calling me. Thanks so much for being there!
songib67

Senior Member


Posts

:

586




Thanks

:

4



The new buddy may not be around long. I'm afraid my sadness will always be there for my baby!
Later, I may look for a small Chi rescue!
songib67

Senior Member


Posts

:

586




Thanks

:

4



I did not sleep at all last night all I heard was the wheel turning.I took him back.
just not for me! I did buy a lovely stuffed dog and have him close by.
Does anyone have a simple cure for anxiety attacks? Thanks!
anidup

Administrator


Posts

:

3274




Thanks

:

568




Awards

:

Renee, I am sorry to say my dear friend, there is no simple cure. Time is all you need. Treasure your thoughts about Kai, keep your reminders of him and as the days goes by, you will eventually feel less pain. One never forgets the fun and joy they brought, and that is comforting in the end.
Getting another pet is like having more than one child..... there is always place for one more in my heart!
Create an account or log in to leave a reply
You need to be a member in order to leave a reply.
Log in
Already have an account? No problem, log in here.
Log in
---
Permissions in this forum:
You
cannot
reply to topics in this forum