Hello!
Whats new?
Scandi Crush Summer Theme
There's much more, so take a look!
TS4 Scandi Crush Living room by Chicklet
TS3 Recolours by Poppy
TS4 Scandi crush gallery by Oldbox

TS2 Scandi crush Sim by Maryann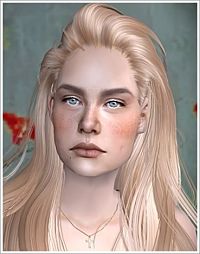 TS4 Scandi crush rugs by Oldbox

TS4 Scandi crush bedroom by Chicklet
TS4 Scandi crush hallway by Anidup
TS4 Scandi crush summer house by Tilly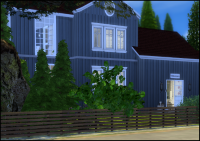 TS4 Scandi crush Kirkenes by Oldbox

TS4 Scandi crush paintings by Crissi
TS4 Scandi crush design gallery by Tilly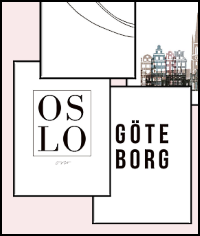 Top posting users this month
anidup

Administrator


Posts

:

3865




Thanks

:

1217




Awards

:

June B A D Contest
Have fun!!
All entries to be posted in this thread. Please no comments or questions in this thread.
The closing date for the contest is at midnight Monday 17 July 2017.
Edit: I apologize for not being able to add the inspiration picture again....... due to problems with Photobucket, I cannot access the uploaded pictures anymore.
Last edited by anidup on Fri Jun 30, 2017 4:07 pm; edited 2 times in total
Lorry

Resident Artist


Posts

:

1860




Thanks

:

739



Game Time
Lets Plays The SIMS
Samantha61

Moderator


Posts

:

3988




Thanks

:

723




Awards

:

My JFF Sims2 Entry




Now this next picture I finally figured out how to lighten my pictures in Photoshop yippee lol so this one is a lighter version of the Library Bookshelf Wallpaper..and I also created this as well lol..

Thank you so much Crissi, it's beautiful
~hugs and smiles my dear, dear BFF's~
I am so proud of all of you..
Broomhilda's Sims2
Broomhilda's Sims2 DWJ
My Tumblr
poppy100

Resident Artist


Posts

:

2080




Thanks

:

513




Total Awards

:

2




Awards

:

Chicklet45368

Resident Artist


Posts

:

1053




Thanks

:

823




Awards

:

Come.....
Let me introduce you to someone.
This is Vinnie Morelli. Vinnie recently moved to the big city of San Myshuno hoping to make it big as a model. He left the small town of Magnolia Promenade about 8 months ago despite is mama's protests about the city being too dangerous, too expensive, and unfriendly.
Vinnie didn't care! He had been told all his life how gorgeous he was and that he should be on a magazine cover or a movie star. Since he didn't have a thespian bone in his body and couldn't even "act like a tree" in his grade school Christmas plays , modeling seemed like it would be his ticket out.
During high school he worked at a garage and fixed up an old vintage motorcycle that wouldn't run and saved all the money he could. After he finished high school, he went to the local community college but still dreamed about making it big. One night he'd had enough of the lame, small town life he was stuck in and decided to at least try and make his dream come true. 
So, he hopped on his bike with took as much stuff as would fit in a duffle bag and off he went!
Well his mama was right ........
The city IS expensive and the people are definitely not friendly like in his hometown. It was a struggle at first, and some days he was ready to tuck his tail and head back home but he finally found a little happiness in the big city.
While he hasn't made it big yet (he still has hope), he's at least not starving! He landed a job at some exclusive night club. He started out as a bouncer but when management noticed girls coming just to talk to him at the door, they decided to promote him and train him to be a bartender. You know how it is, with charisma, charm, and looks you could sell beach front property to people in the desert!
Even tho the job isn't glamorous he's made a lot of connections with other models, agents, and up and coming actors, actresses, and aspiring artists. He's also made a few great friends and they all decided to rent a large warehouse that was turned into an apartment and share the expenses.
Vinnie spends his nights working at the club and his days doing photo shoots with his roommate who is hoping to one day become a Sports Illustrated photographer (go figure!).  Vinnie isn't much of a nightlife person, so on his days off you'll normally find him at home practicing his bartending skills for friends, working out, or quietly reading or people watching from his downtown apartment.
Don't mind the bike in the house! Vinnie often brings it inside to keep anyone from stealing it since there's no parking garage for the apartment.
Entryway
Reading Nook
Living Area
Living Area
Living Area
Vinnie pretending to be Tom Cruise in "Cocktail"
Overview
Tahoe

Senior Member


Posts

:

681




Thanks

:

82




Total Awards

:

3



This is Justin Taylor. He works as an AD at a reclining agency and is the owner of a wonderful apartment overlooking Central Park.
Justin's great interest is music to both listen to and to play himself.
He is more interested in playing on his synth than being in the picture.
Thank you Crissi for the beautiful signature
anidup

Administrator


Posts

:

3865




Thanks

:

1217




Awards

:

Ranapeach

Junior Member


Posts

:

81




Thanks

:

111



It's been several years since I have posted any pictures, and with Photobucket being weird now, I hope I have everything right.  I'm using Imgur right now, I hope I have made my image posts in the correct size.
That being said, I would like to offer my version of a Man Cave from Sims 4.
Yay, I figured out how to resize my pics, thanks for the contest it was great fun!
Last edited by Ranapeach on Mon Jul 10, 2017 7:49 pm; edited 1 time in total (Reason for editing : resizing pictures)
IvyRose

Junior Member


Posts

:

358




Thanks

:

166



When he left the peace and quiet of Windenburg for the hustle and bustle of the City, Romeo found this penthouse apartment perfect for his bachelor life style. He fancies himself as bit of an artist but I'll let you be the judge of his work. His work in IT meant he needed a nice study area as well as the space to store all those books as he is an avid reader.
caravirt

Junior Member


Posts

:

301




Thanks

:

61




Total Awards

:

2



Here comes my Sims 2 entry ...
*************************
This is Albert McDermott.
Albert is a young nobleman who lives in the victorian era. He works as a trader and loves to combine work, recreation and fun. So his 'man cave' is a mixture of this areas.
**********
one life is too short ... thank god we´ve more than one  
szanne7000

Tech Guru


Posts

:

3574




Thanks

:

195




Awards

:

Zeke Barrett - World Famous Photojournalist - has just returned from his last photography job in Brazil. He lives in a small apartment complex right on the water in Oasis Springs.
47 and currently single, he lives with his two dogs, a Doberman named Duff and a Bulldog named Mac and his Oranda, Soldier.
Zeke, short for Ezekial, has been all over the world for National Geographic - he's been through everything from massive celebrations like the Bejing Olympics to the horrific chaos of Tiananmen Square.
He knows how to take care of himself.
His apartment is a showplace for his calmer photography and the interesting objects he collects on his journeys.
Come on in and meet Zeke and enjoy his home.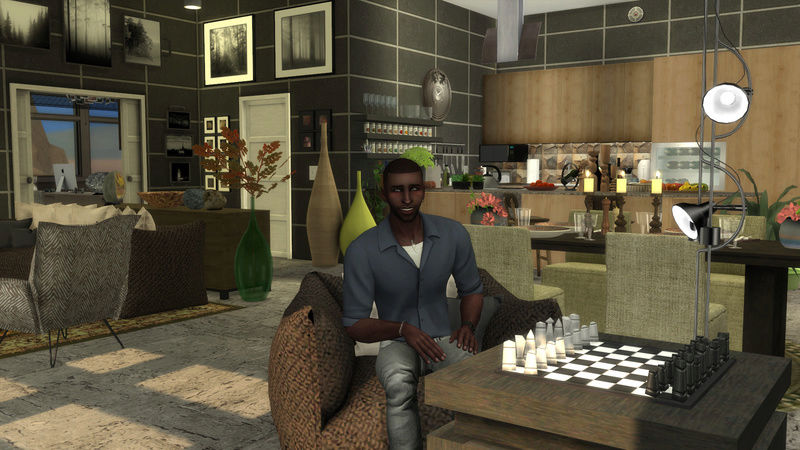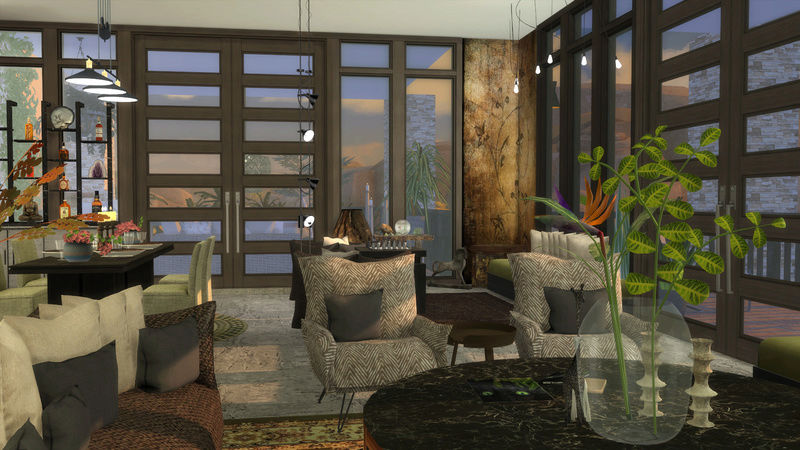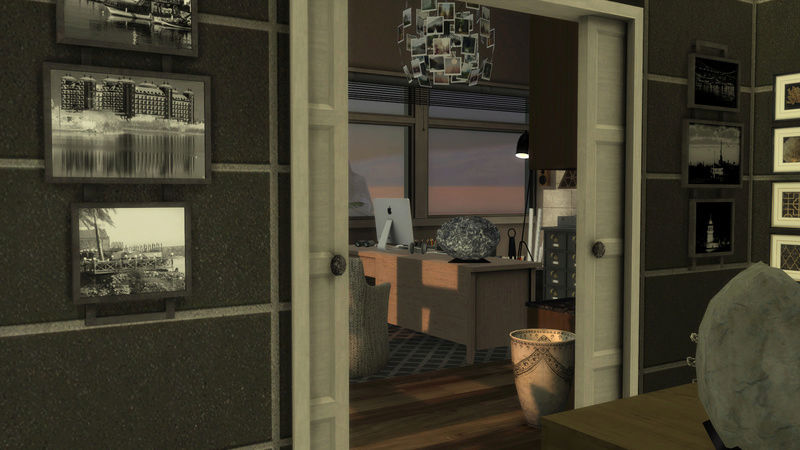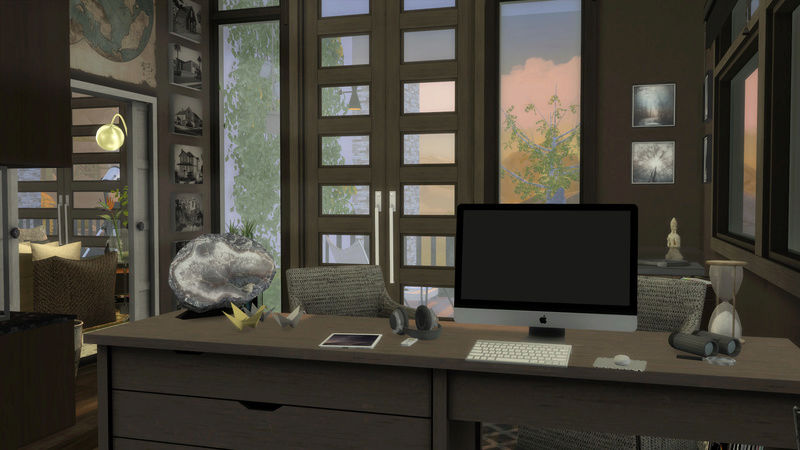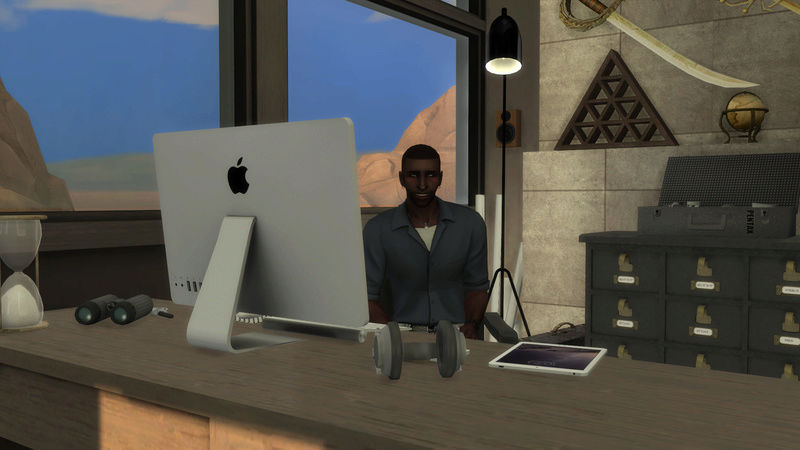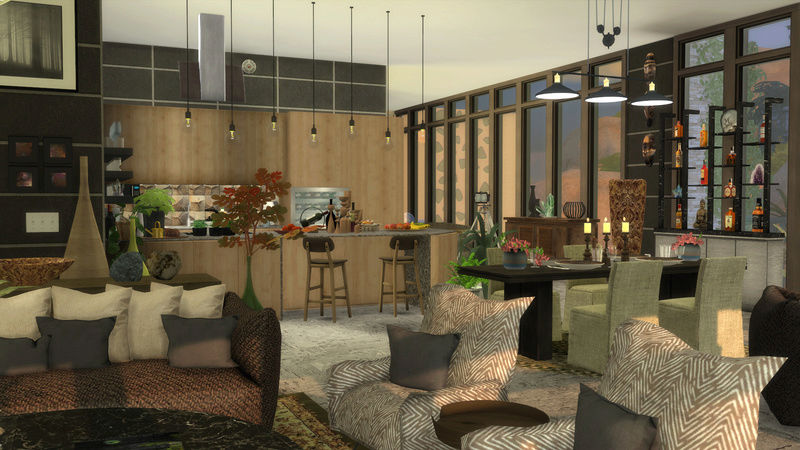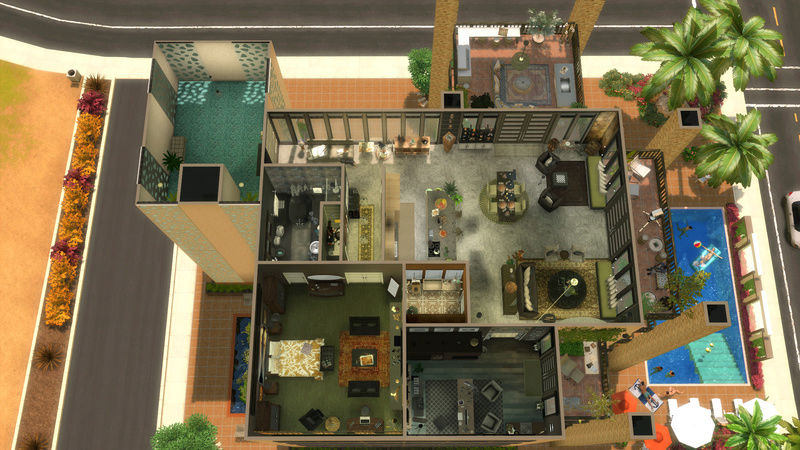 anidup

Administrator


Posts

:

3865




Thanks

:

1217




Awards

:

This contest is now closed.

Voting will soon begin.

Thank you for all the gorgeous entries!

Good luck to everyone!
Create an account or log in to leave a reply
You need to be a member in order to leave a reply.
Log in
Already have an account? No problem, log in here.
Log in
---
Permissions in this forum:
You
cannot
reply to topics in this forum