Hello!
Whats new?
Scandi Crush Summer Theme
There's much more, so take a look!
TS4 Scandi Crush Living room by Chicklet
TS3 Recolours by Poppy
TS4 Scandi crush gallery by Oldbox

TS2 Scandi crush Sim by Maryann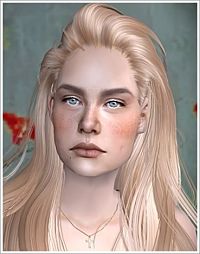 TS4 Scandi crush rugs by Oldbox

TS4 Scandi crush bedroom by Chicklet
TS4 Scandi crush hallway by Anidup
TS4 Scandi crush summer house by Tilly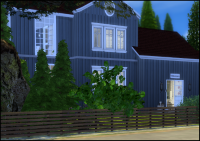 TS4 Scandi crush Kirkenes by Oldbox

TS4 Scandi crush paintings by Crissi
TS4 Scandi crush design gallery by Tilly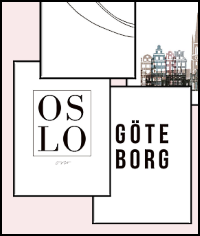 Top posting users this month
Page 4 of 4 •

1, 2, 3, 4
Samantha61

Moderator


Posts

:

4120




Thanks

:

775




Awards

:

Usually the same thing..except the vegetables I make different ones a couple of days a week..or if I have a pizza or hotdogs and mac & cheese those last just a day or 2..then I cook something else..for the rest of the week..or if I get tired of what I had cooked for the week I mix it up with a pizza or tv dinner..

Everything is from a can or box now a days..everything used to be from scratch but not anymore..
Thank you so much Crissi, it's beautiful
~hugs and smiles my dear, dear BFF's~
I am so proud of all of you..
Broomhilda's Sims2
Broomhilda's Sims2 DWJ
My Tumblr
Rhisa

Junior Member


Posts

:

105




Thanks

:

9



ah so you do have variation :)
I was just wondering how you did it, because I made rice with chicken and stuff once and it was enough to feed a whole army lol. So I was eating that for 3 days in a row, but at day 3 I was like if I have to eat this one more day...I will scream lol

IvyRose

Junior Member


Posts

:

376




Thanks

:

175



Here you are Suzanne

Jamie Oliver's 30 Minute Cauliflower Macaroni Cheese

Ingredients
8 rashers of bacon or pancetta
1 large head of cauliflower
500g dried macaroni
Olive oil as required
250g mature Cheddar cheese
4 thick slices of bread
large sprig of fresh rosemary
2 large clove of garlic
250g crème fraîche
Salt & pepper
Parmesan cheese, to serve
Method
Fill the kettle with water and bring to the boil. Preheat the oven on to 220ºC/425ºF/Gas 7.
Lay the bacon/pancetta in the dish you will eventually be using for the pasta mixture and put on the top shelf of the oven to pre-cook.
Trim off any very coarse or spoiled outer leaves from the cauliflower and remove the tough end of the stalk. Quarter the head or break it up into large pieces. Place in a large saucepan, stalks downwards and add the pasta.
Pour over the boiling water to cover the ingredients, season, add a little olive oil and place on a high heat. Stir well until it reboils, and cook with the lid just askew.
Grate the cheddar cheese in the food processor and tip into a bowl.
Remove the bacon from the oven. Using a food processer, process well with the bread and rosemary leaves. Add a good drizzle of olive oil to bind the ingredients into a coarse breadcrumb consistency.
When the cauliflower and the pasta is just cooked (a knife inserted into the cauliflower stalk should slip in easily), reserving the cooking water, drain it all through a colander into a large bowl.
Tip the pasta mixture into the dish the bacon was cooked in.
Add about 400ml (just under a pint) of the reserved cooking water.
Stir in the crème fraîche and cheese, breaking the cauliflower up with a fork or potato masher until you have bite-sized pieces.
Season. The sauce should be loose and if necessary, add another splash of the reserved cooking water.
Spread the mixture out evenly in the dish and scatter over the breadcrumb topping.
Cook on the top shelf of the oven for around 8-10 minutes, or until the topping is golden and the mixture bubbling.
To serve grate over some Parmesan.
sav_j1016

Newbie


Posts

:

11




Thanks

:

0



I just bought a Chrissy teegan cook book and it is the best. I highly recommend it. It has such great new cooking ideas.
szanne7000

Tech Guru


Posts

:

3647




Thanks

:

208




Awards

:

Csiconolfi22 - I like chicken and broccoli!

Thank you so much for that, Nikki! That sounds really yummy <3

Sam & Rhisa - when I was living alone with just Lilly in Ohau (Hawaii), I often ate the same things all week; however, I generally made two things one night after the other so that I could alternate...

...Marshall Tacos? I really could eat that every day and not get tired of it! LOL (I just can't do the slice and dice by myself anymore, heheheheh)

What type of recipes are in the Chrissy Teegan Cook Book, Sav_J?
Page 4 of 4 •

1, 2, 3, 4
Create an account or log in to leave a reply
You need to be a member in order to leave a reply.
Log in
Already have an account? No problem, log in here.
Log in
---
Permissions in this forum:
You
cannot
reply to topics in this forum