Hello!
Whats new?
TS4: Unique wood walls by TaTschu
TS4: Ontario by Lovias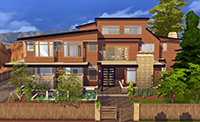 TS4: Wood Floor Tiles by Tilly
TS4: Stone Floors by Tilly
TS4: Paving Stone Floors by Tilly
TS4: Designer bathroom walls by TaTschu
TS4: Tahoes House by Lorry
TS3-TS4 House by Lorry
TS4: Under the stairs by Lorry
TS4: Ocean Breeze by Lorry
TS4: Fight like a girl by Chicklet
TS4: Cassandre's toy conversion by Anidup
TS4: Old Wood floors by TaTschu
TS4: Peyton by Lorry
TS4: Rug RC's by TaTschu
New story by Joanne Easter
TS3: Jack Daniels Set RC's by poppy100
TS4:Exo the war poster by iCedxLemonAde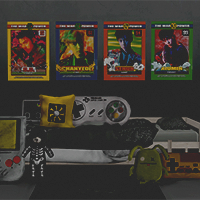 TS4: Autumn decor set by Chicklet45368
TS4: Ceiling Roses by Anidup
TS3: Painting RC's by Poppy100

TS4: Towel Cape RC by iCedxLemonAde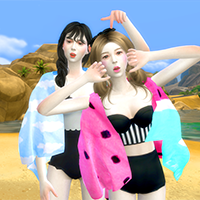 Top posting users this month
tilly

Forum Boss


Posts

:

2999




Thanks

:

621




Total Awards

:

5




Awards

:

Just a quick question:
My shiny new PC had an issue with malware (probably from Adfly)
I removed it, I think, with Malwarebytes and adwcleaner. I am now running a trial version of Malwarebytes. It wont let me access adfly at all. Why oh why do creators run their creations through Adfly!
I am thinking of buying malwarebytes, but do I really need it? And is this a good one or is something similar a better idea?
I've bought lots of rubbish in the past, and didn't really need it, so that's why I'm asking!
darksyngr

Junior Member


Posts

:

252




Thanks

:

190



I swear by Malwarebytes. I bought it and works amazing for me. It catches the vast majority of the bad stuff. I also have AVG to cover anything MalwareBytes misses, but about to switch it out since they are beginning to act like the adware they are supposed to protect me against.

If you like, when I find my replacement I'll share who here. My roommate is going to help me with that (he's very tech literate) later today.
tilly

Forum Boss


Posts

:

2999




Thanks

:

621




Total Awards

:

5




Awards

:

Thank you Melisa, that is good to know
Avalanche

Junior Member


Posts

:

446




Thanks

:

41



I recommend JRT (Junkware Removal Tool), also by Malwarebytes. Better close all other programs, but it's fast and thorough.
tilly

Forum Boss


Posts

:

2999




Thanks

:

621




Total Awards

:

5




Awards

:

Thank you Martina
Samantha61

Moderator


Posts

:

4814




Thanks

:

1302




Awards

:

I may learn something from all this lol..keep the information coming lol
Thank you so much Crissi, it's beautiful
~hugs and smiles my dear, dear BFF's~
I am so proud of all of you..
Broomhilda's Sims2
Broomhilda's Sims2 DWJ
My Tumblr
Ginnie

Newbie


Posts

:

21




Thanks

:

7



I use Webroot Spysweeper every day and Malwarebytes (free) every so often. Our pc guy swears by Malwarebytes, but I've used Webroot and am very comfortable with it.

Huggles all.

Tilly, you getting rain and flooding? We in Arizona are having our monsoon with both!

Ginnie
darksyngr

Junior Member


Posts

:

252




Thanks

:

190



Spoke to my roommate. He advises Avira
(LINK)
and suggests purchase when you (I) can. It cost 51.00 for 1 year. He says when tested Avira succeeded in catching everything 99% of the time. Reason he suggests purchase is without it the program will not scan the website for malicious content. He says free will still catch it and quarantine but it will only scan your PC without purchase.  He also says even free it is still the best out there.
In Addition: When I was trying to look into it I could not access the website. Turns out some protection software will see it as a conflict of interest and block you from accessing the site, so if you want to look at the site you may have to turn off your current protection software. Lol, I learned this because I could access the site on my laptop and phone (no AVG-only MalwareBytes). On my PC once I turned off AVG I could access it.
szanne7000

Tech Guru


Posts

:

4439




Thanks

:

404




Awards

:

Oh, yes, Lisa - you do need antivirus and antimalware software!!!

I use ESET for my antivirus. It is a paid version (about $37 per year for two licenses).

I also bought and paid for Malwarebytes Premium when you could purchase the app without a subscription. A license for home use runs about $40 per year these days.

Regardless of what applications you are using, you should be using both types - antivirus and antimalware.

I also use Adblocker as a Chrome add-in extension. Sometimes, I need to turn it off in order to access sights that will block you from seeing their site if using it; however, that is when it is really important to protect yourself from viruses and malware.

This is true regardless of what you are doing on the internet - whether it is searching for and downloading custom content, checking your email, reading news, looking for pictures -- basically anything you do on the internet.

It is also important to keep your Operating System current with updates, as well as your browser and your security applications.

Doing all of these things protect your system, and your personal identification information, from harm.

...it is important to do all of them, though - not just some of them.

Obviously, the final piece of your security is to not put everything about you and/or your family out on the internet.

The internet can be a wonderful place to explore; but, just as you would protect yourself as you go about your daily life, you need to be aware and wary of those that would hurt you.
Ranapeach

Junior Member


Posts

:

189




Thanks

:

239



Thanks for asking this question Tilly, it's something I have often wondered about myself, and thanks to everyone for the great information. Who knows, maybe changing which product I use will clear up my download abilities.
Create an account or log in to leave a reply
You need to be a member in order to leave a reply.
Log in
Already have an account? No problem, log in here.
Log in
---
Permissions in this forum:
You
cannot
reply to topics in this forum