Hello!
Whats new?
Scandi Crush Summer Theme
There's much more, so take a look!
TS4 Scandi Crush Living room by Chicklet
TS3 Recolours by Poppy
TS4 Scandi crush gallery by Oldbox

TS2 Scandi crush Sim by Maryann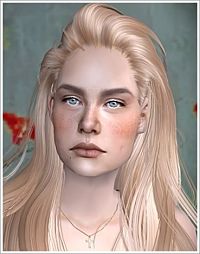 TS4 Scandi crush rugs by Oldbox

TS4 Scandi crush bedroom by Chicklet
TS4 Scandi crush hallway by Anidup
TS4 Scandi crush summer house by Tilly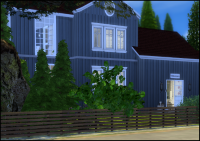 TS4 Scandi crush Kirkenes by Oldbox

TS4 Scandi crush paintings by Crissi
TS4 Scandi crush design gallery by Tilly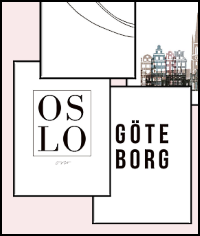 Top posting users this month
szanne7000

Tech Guru


Posts

:

3647




Thanks

:

208




Awards

:

Hi All!
Lorry stated in another thread that water in ts4 is "sadly... lacking."
I thought I might be able to help with that :D
Game water, not terrain paints, is interesting. This is the water that you see in your pools and fountains.
There are water recolors available and some really cool effects available. There are also some really great terrain paints.
Here is a list of links & pictures to help you out <3
Nolan Sims Wading Waters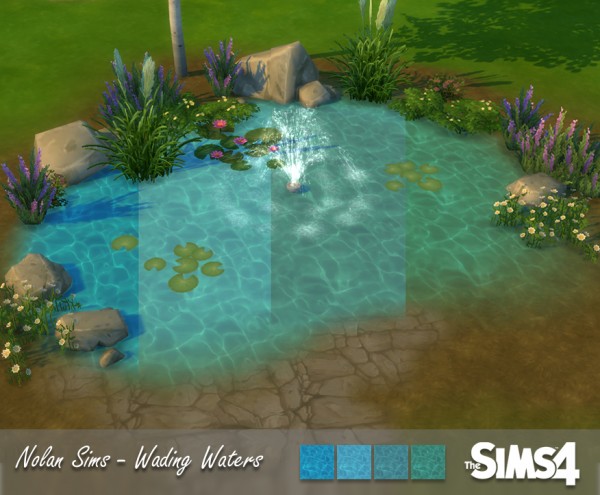 Akisima Fresh Pool Colors Rainbow
Akisima Fresh Pool Colors Blue
Akisima Fresh Pool Colors Turquoise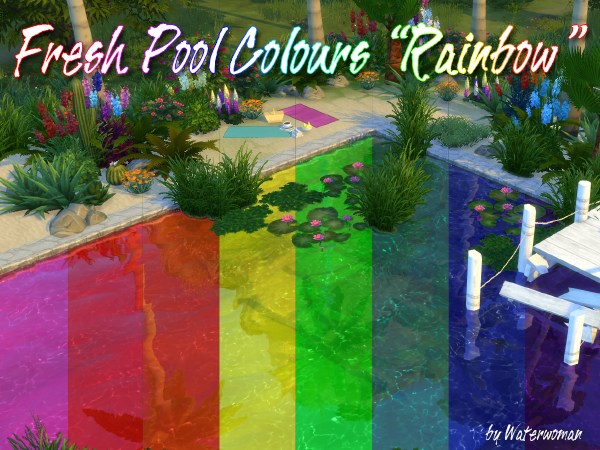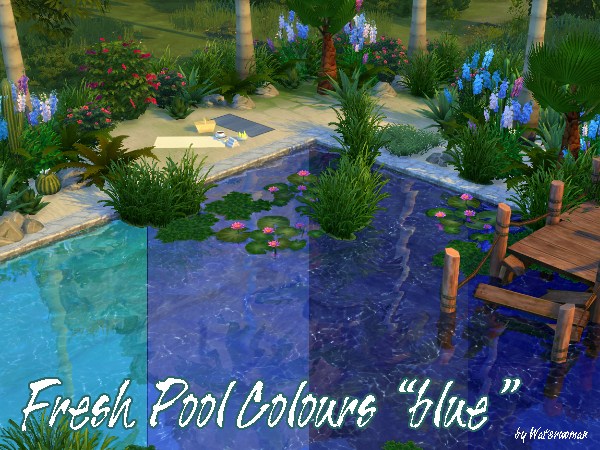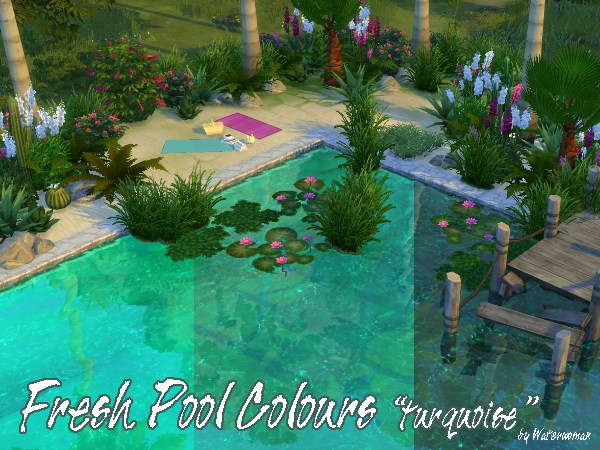 Plasticbox Multi-Color Pool Water
Bakie Bloody Pool Water
Bakie Flat Bloody Pool Water
Bakie Animated Water Shimmering
Bakie Mirror Pool Water
Bakie Non-Transparent Pool Water
Picture Amoebae All the Water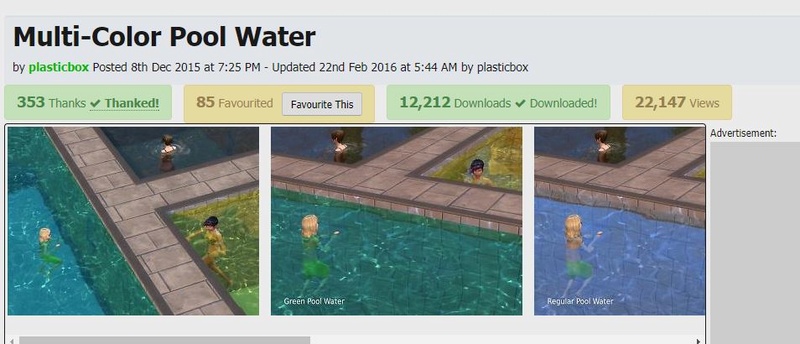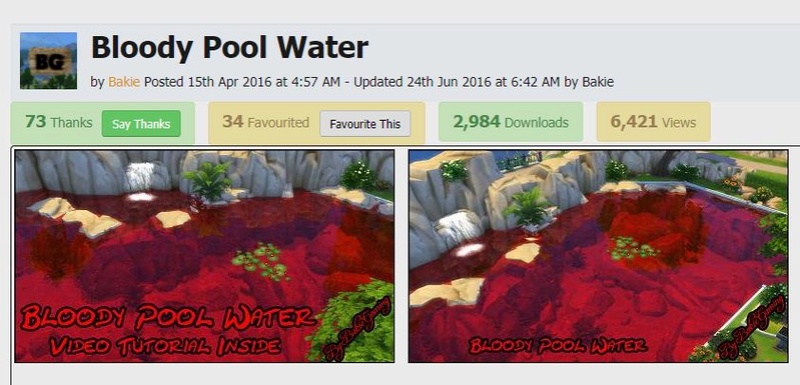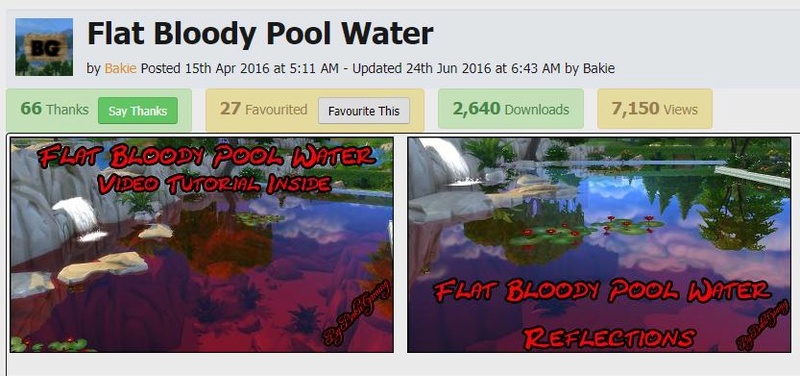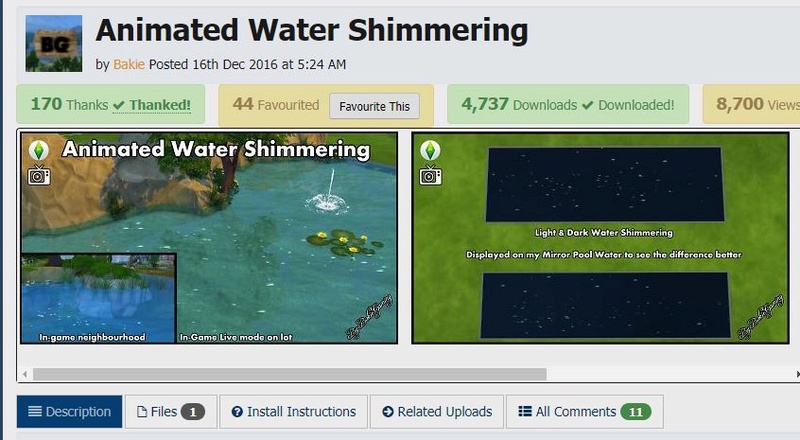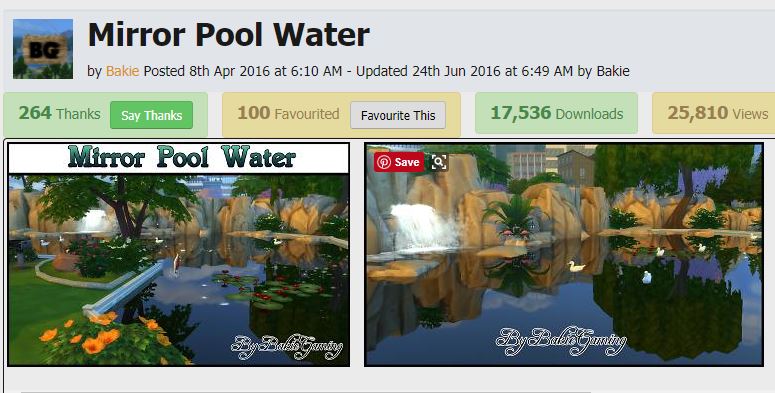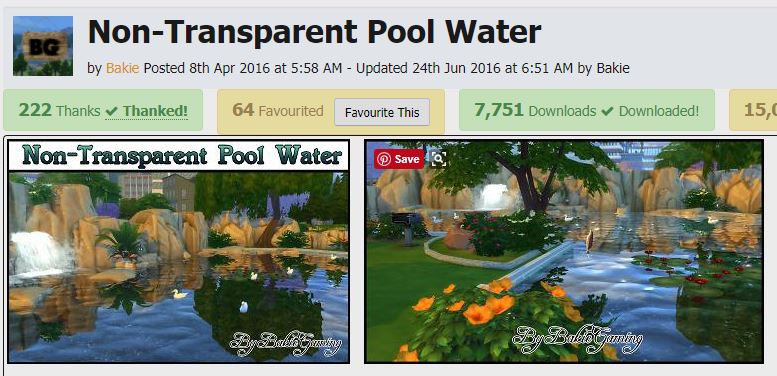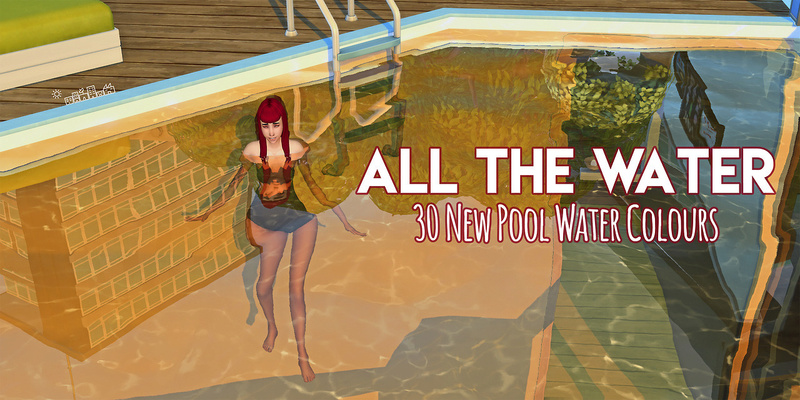 *** NEW
Snowhaze Water Unbound I - Pool Water Terrain Paints
Snowhaze Water Unbound II - Pool Water Floor
Snowhaze Water Unbound III- More Colors!
Snowhaze Under the Sea I: Transparent-Sea Underwater Terrain Paints
Snowhaze Under the Sea Part II: Underwater Walls, Murals and Floor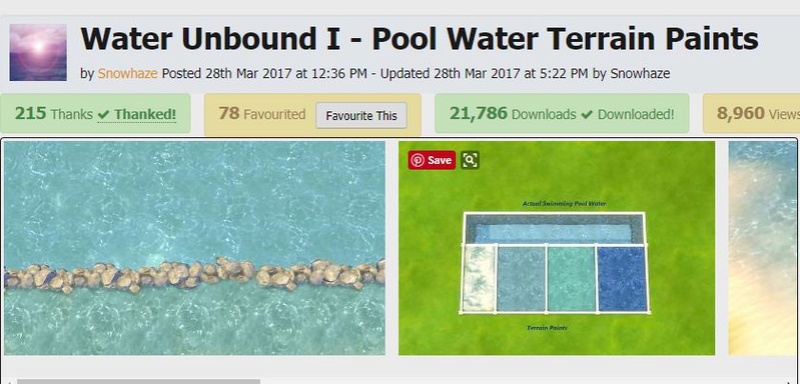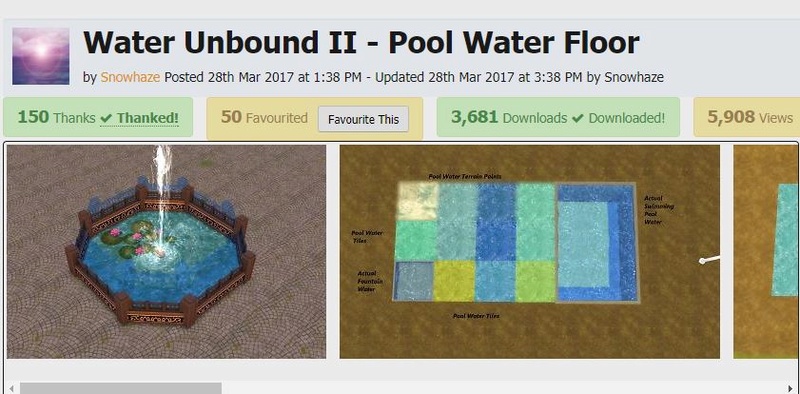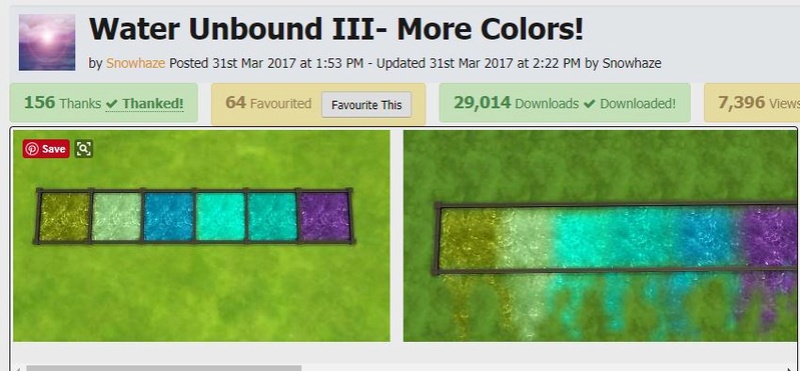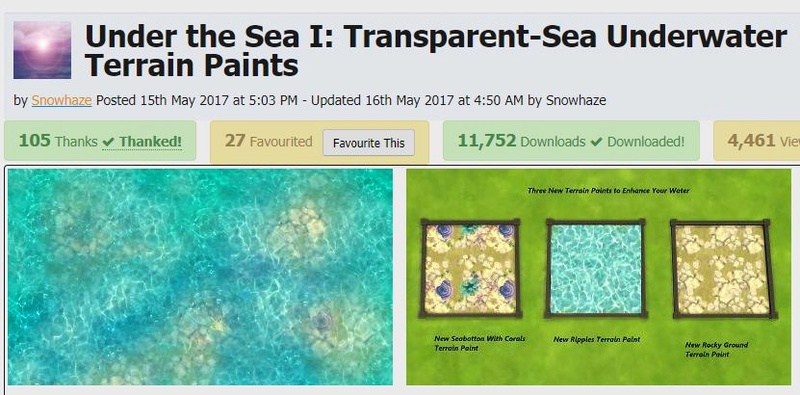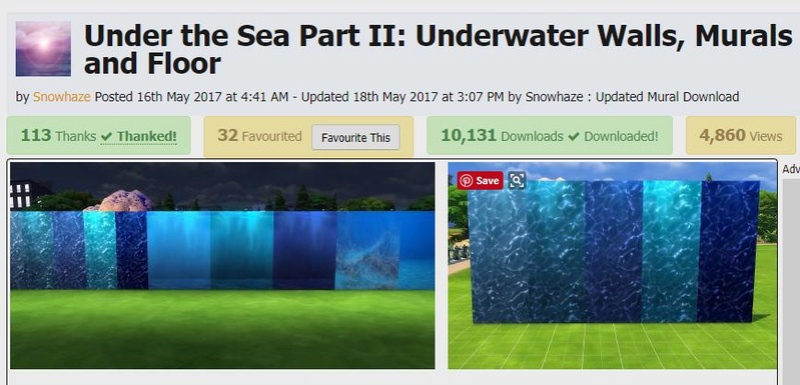 ~~~~~~~~~~~~~~~~
Because some of you may prefer your water frozen...
Auntielynds Snow & Ice Terrain Paint
27Sonia27 Snow & Frost Terrains
27Sonia27 Snow Terrain Paints
Annett's Sims 4 Snow Terrains
19Sims4 Terrain Set 1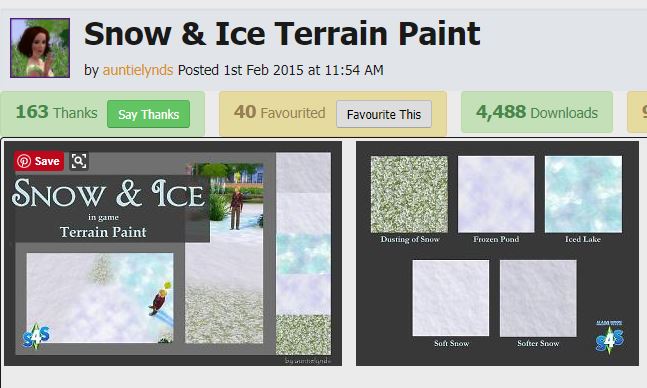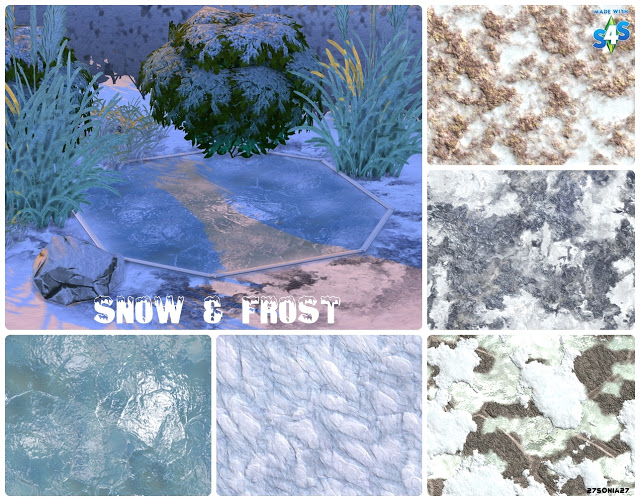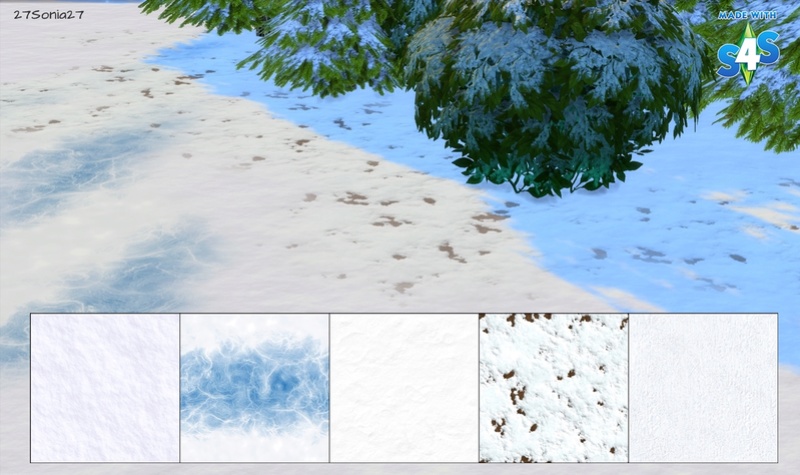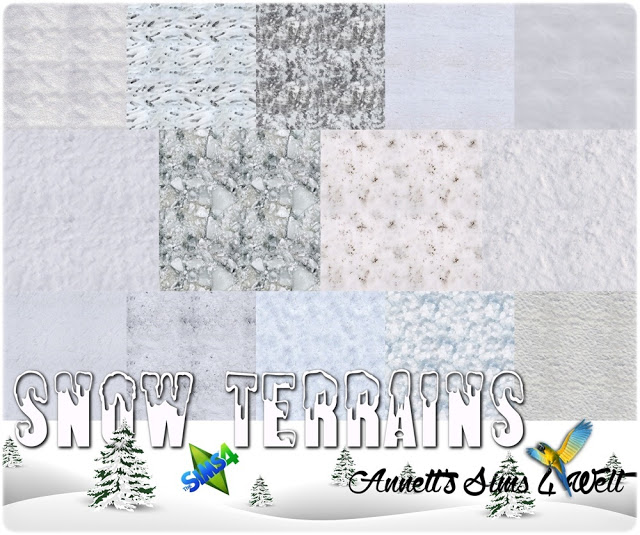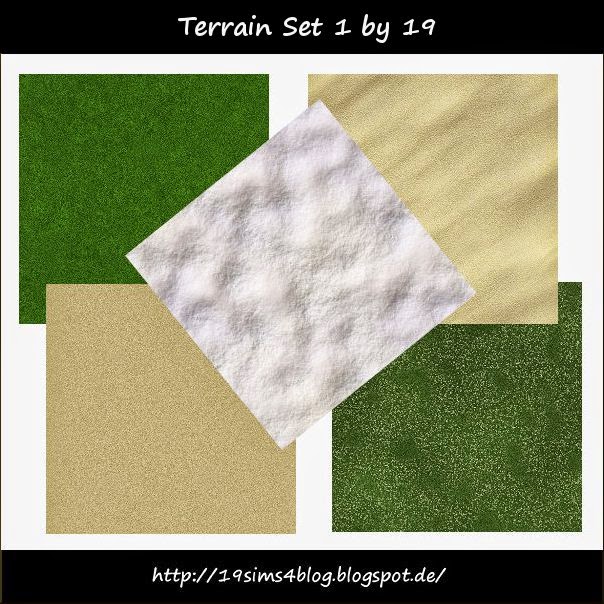 ~~~~~~~~~~~~~~~~
There are other deco items consisting of snow piles for the creation of winter wonderlands and mods that will change neighborhoods to Winter :D
Artrui Wall & Floor Snow Effects
Simcookie First Snow
Kiwisims (now Industrisims) Granite Falls Winter Wonderland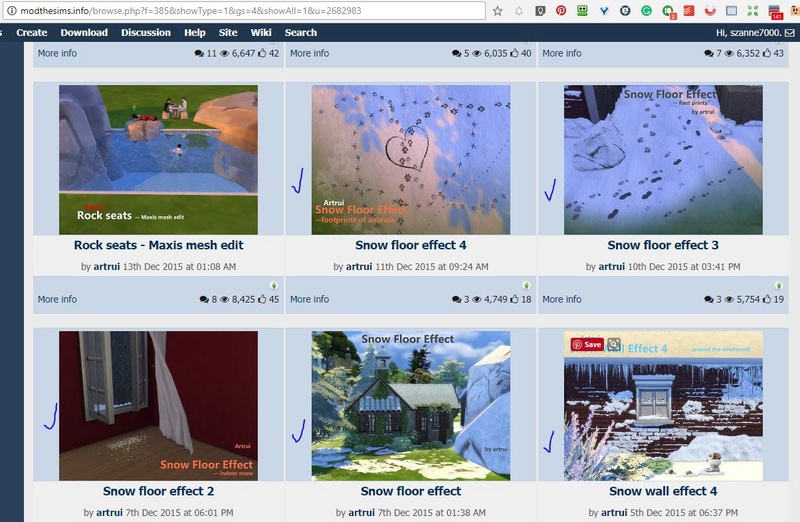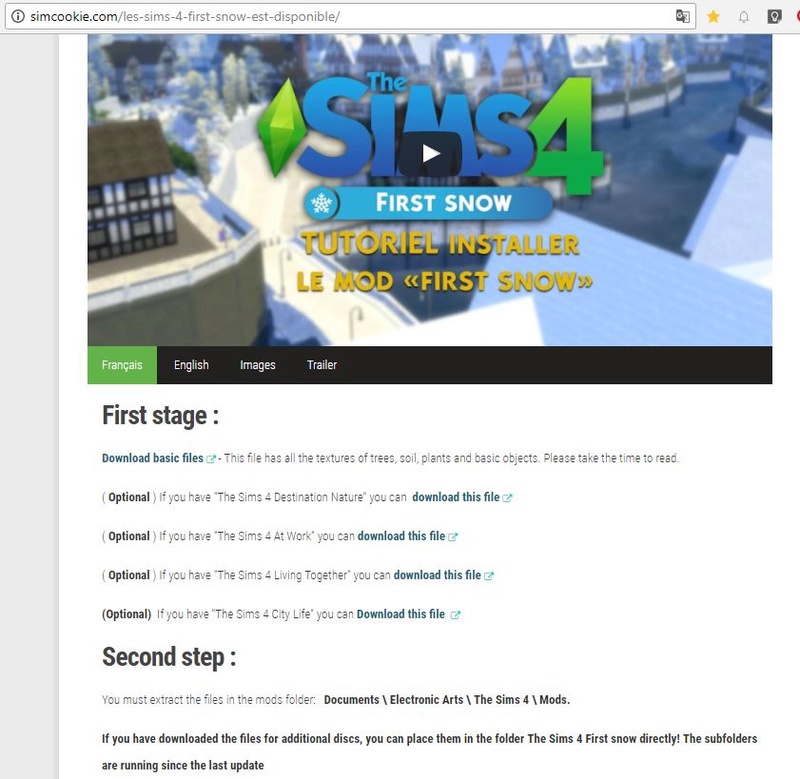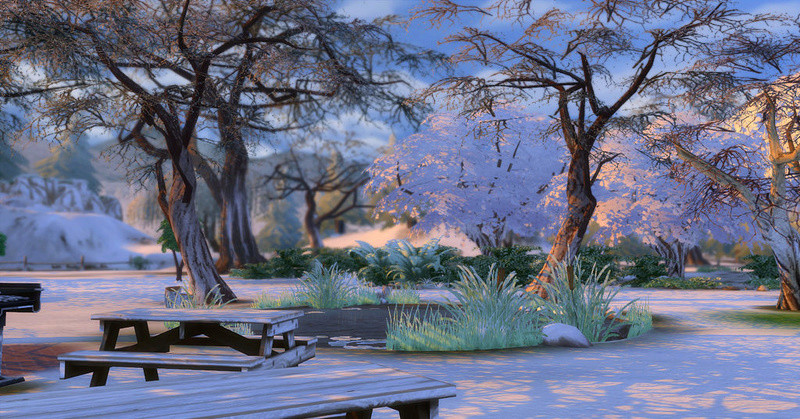 ~~~~~~~~~~~~~~~~
There are also mods that will transform areas in your game to Beaches!
Simfans The Sims 4 Tropical Getaway Modpack
Simfans The Sims 4 Life Is A Beach (Mod)
Simply Nando The Sims 4: Beach Mod 2.0
Snowhaze Tropical Beach with Real Waves!
Snowhaze Mini Tropical Beach With Waves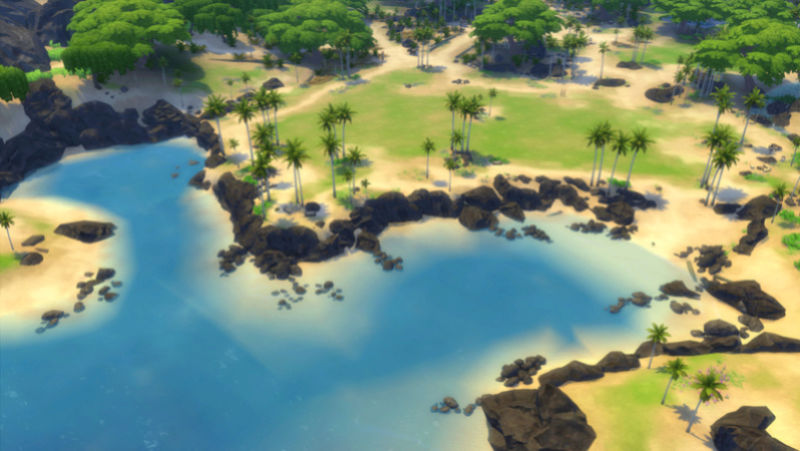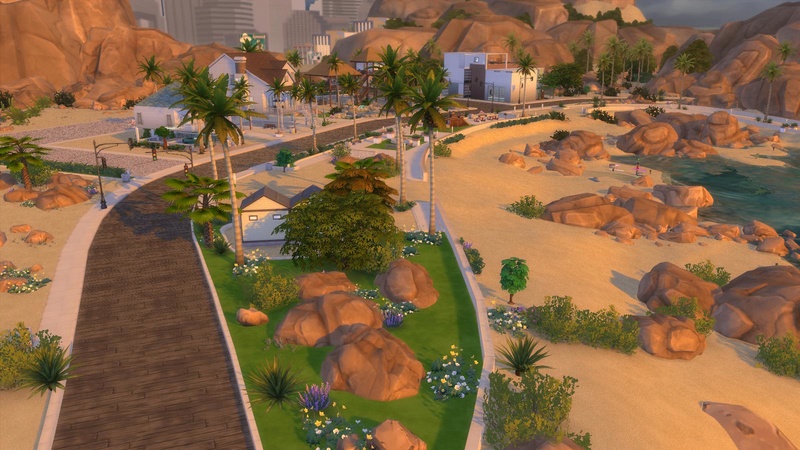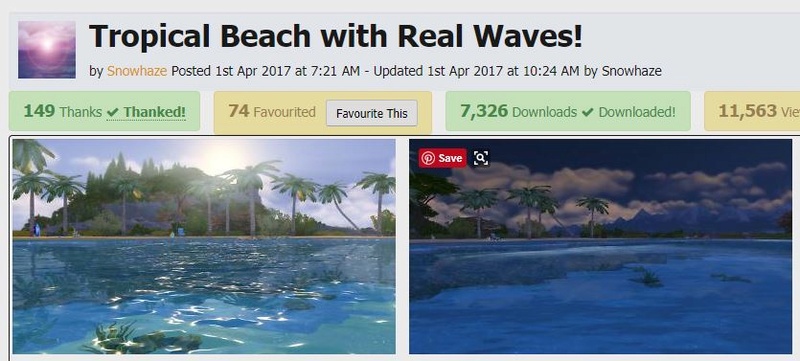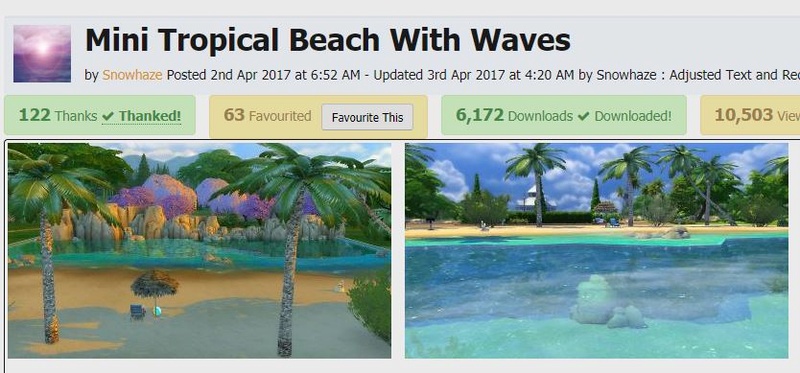 ~~~~~~~~~~~~~~~~
Please let me know if any further assistance or clarification is needed for anything on this thread :D
Last edited by szanne7000 on Wed Aug 23, 2017 12:56 am; edited 1 time in total
Lorry

Resident Artist


Posts

:

1932




Thanks

:

756



Wow you have been so busy! This information is brilliant.......I wonder if the water terrain would work for the Lake Build in I Create
so much for providing us with ways to make our game look so much better
szanne7000

Tech Guru


Posts

:

3647




Thanks

:

208




Awards

:

Oh, absolutely, Lorry!

You can use the terrain paints to create all types of "water" in the game...

...the water terrain paints are what I used for my DOTY Beach entry, as we were not allowed to use game water like pools or fountains.

Your imagination will lead you, I just know it! <3
anidup

Administrator


Posts

:

3934




Thanks

:

1261




Awards

:

Wow Suzanne thank you so much for all these links! You are such a dear for taking the time to find them for all of us!
I am going to put up a link in the I create section for our members to be able to find this as well.

And.... it is giving me so many ideas!!!
szanne7000

Tech Guru


Posts

:

3647




Thanks

:

208




Awards

:

I think the timing just worked out, Anita :D

I was catching up on all my notifications when I came across Lorry's statement.

Since I know there are many varied solutions out there (and that I have them all, heheheh), I figured it wouldn't be nice of me not to share! LOL

I'm just really happy that there really is a lot we can do to play with water - whatever form it is in - in ts4 - much more than I thought there was originally. <3
Create an account or log in to leave a reply
You need to be a member in order to leave a reply.
Log in
Already have an account? No problem, log in here.
Log in
---
Permissions in this forum:
You
cannot
reply to topics in this forum