Hello!
Whats new?
TS4: Toddler set by TaTschu
TS4: Audrey by Lorry
TS4: House by Lovias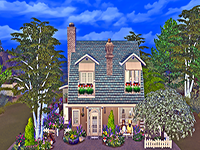 TS4: Cat by Lovias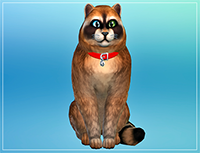 TS4: Dog by Lovias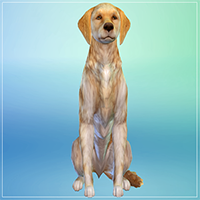 TS2: Painting RC's by Crissi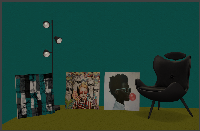 TS4: Black Velvet Bedroom by Chicklet45368
TS4: Armchair RC's by TaTschu
TS4: London Life by Tilly
TS4: Rug RC's by TaTschu
TS4: Wisteria RC's by Anidup
TS4: Wallpaper by TatSchu
TS4: Dining Set by Chicklet
TS4: House by Lorry
TS4: Wall art by Anidup
TS3: SIP Cabinets by Poppy

TS4: Living room by Chicklet
TS4: House by Lorry
TS4: Autumn crime house by Lovias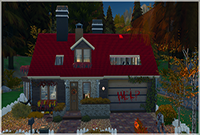 TS4: Autumn set by Anidup
TS3: Autumn set by Poppy

TS4: Floral pink wallpaper by TaTschu
TS2: Sam's peaceful place by Chicklet
TS4: Gold paintings by TaTschu
Autumn Bliss Downloads
TS4: Terracotta floors by Tilly
TS3: Autumn Spirit by Poppy100

TS4: Autumn wall quilts by Anidup
TS4: Barnham Broom by Tilly
TS4: Autumn leaves by Anidup
TS4: Canvas pictures by TaTschu
TS3: Fall signs by Poppy100

TS3: Fall Teaset by Poppy100

TS4: Fall House by Lorry
TS4: Autumn paintings by Chicklet
TS4: Autumn Entry by Chicklet
TS4: New Lot by Lorry
TS4 Floors by TaTschu
TS4: Unique wood walls by TaTschu
TS4: Ontario by Lovias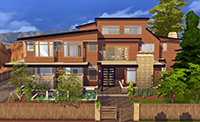 TS4: Wood Floor Tiles by Tilly
TS4: Stone Floors by Tilly
TS4: Paving Stone Floors by Tilly
Top posting users this month
szanne7000

Tech Guru


Posts

:

4501




Thanks

:

492




Awards

:

As promised, here are two articles that include information (and the necessary links) on multiple cloud storage services - many of them totally free.
The Balance
Network World
The first article discusses free storage services and the second discusses why you might want to pick them.
They are all (well, those I've used; I've not used everything listed in the articles) really easy to sign up for and to use :D
~~~~~~~
For me, I use OneDrive (through Microsoft, 5gb), Google Drive (15gb), Dropbox (2gb), Box (10gb), MEGA (50gb), Yandisk (10gb), Amazon (through Prime, 5gb), MediaFire (10gb), and SimsFileShare (this is NOT a storage site, it is only to use for sharing sims files only).
I get a terabyte (x5 users EACH, so a total of 5tb) for having an annual subscription to Microsoft Home (application suite with Word, Excell, Access, PowerPoint, etc.) for approximately $100/year. As I use the Microsoft applications, this was a no brainer for me.
I also pay for extra storage for my free Google Drive account at $1.99 per month for an extra 100gb of storage.
The other one I have that I use a lot is Dropbox. I pay another $99/year for an extra Terabyte, but the free account comes with 2gb's of free space which you can then increase up to about 18gb's free storage by having friends use your invitation to Dropbox. I was able to do this long before I decided I needed more space.
The others are mostly so I can do bulk downloading from other people as well as a place to host anything I want to make available...
...but they, too, have free amounts of storage for users. Of course, they all hope you end up getting paid accounts for more storage, but they do not insist on it.
~~~~~~~
Regarding uploading 15gb's worth of files (Carmen's original question on this thread:
Merging
, you would most likely be doing that by uploading files and folders with files - probably none that are actually 15gb in size. So, completely doable.
As Google Drive comes with 15gb and MEGA starts with 50gb, so I suggest you try one of those first. You should be easily able to upload all your cc backup with that one account.
NOTE: While another option would be to simply purchase a thumb drive with more storage than you need, these are not for long term storage purposes nor should they be used that way. You stand a really good chance of losing your data.
Thumb drives are a great way to move files from one system to another or if you would like to travel with your cc or game files... like for those times you are not bringing your system with you when you visit friends/family who are willing to let you use their systems, lol :D
~~~~~~~
The reason I personally use so many different accounts is that while each allows me to store files (in varying amounts), they also have some different pros - like being able to sync with your computer system for continual backup purposes or being able to specifically share files/folders with specific people via their email addresses.
I hope this gives you a nice selection of free storage services and would love to hear back on which (if any) you decide to go with and how your experience with that might be :D
Please let me know if any further information or clarification is desired <3
Chicklet45368

Resident Artist


Posts

:

1656




Thanks

:

1649




Awards

:

Wow Suzanne! Great and informative information and tips, and I loved how you explained how and why you use certain things.

I was thinking about uploading mine to my Google Drive but wasn't sure how much you could store, so that's great! I have an external HD with plenty of space that's new, just a year old. But, my last one died unexpectedly and I lost everything on it, which was about 60K tracks of music! So, I wanted something else for back up, just in case,.
Thank you so much Crissi for my beautiful signature! *hugs*
szanne7000

Tech Guru


Posts

:

4501




Thanks

:

492




Awards

:

You are very welcome, TJ!
I worry about losing data, myself...
...so, voila! Cloud Storage solutions, lol
I tend to stick with companies that look to be around for a loooooong time... so, Google, Microsoft, Amazon... also I believe DropBox will continue.
We'll all have to wait and see & that is another reason to duplicate back ups on different sites :D
Create an account or log in to leave a reply
You need to be a member in order to leave a reply.
Log in
Already have an account? No problem, log in here.
Log in
---
Permissions in this forum:
You
cannot
reply to topics in this forum