Hello!
Whats new?
TS4: Unique wood walls by TaTschu
TS4: Ontario by Lovias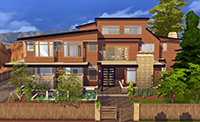 TS4: Wood Floor Tiles by Tilly
TS4: Stone Floors by Tilly
TS4: Paving Stone Floors by Tilly
TS4: Designer bathroom walls by TaTschu
TS4: Tahoes House by Lorry
TS3-TS4 House by Lorry
TS4: Under the stairs by Lorry
TS4: Ocean Breeze by Lorry
TS4: Fight like a girl by Chicklet
TS4: Cassandre's toy conversion by Anidup
TS4: Old Wood floors by TaTschu
TS4: Peyton by Lorry
TS4: Rug RC's by TaTschu
New story by Joanne Easter
TS3: Jack Daniels Set RC's by poppy100
TS4:Exo the war poster by iCedxLemonAde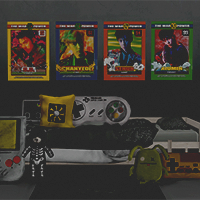 TS4: Autumn decor set by Chicklet45368
TS4: Ceiling Roses by Anidup
TS3: Painting RC's by Poppy100

TS4: Towel Cape RC by iCedxLemonAde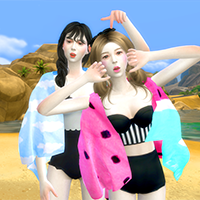 Top posting users this month
Easter01

Moderator


Posts

:

1011




Thanks

:

178




Total Awards

:

0



Easter01

Moderator


Posts

:

1011




Thanks

:

178




Total Awards

:

0



The Saga starts:
Here
Father Michael Mendez is a most unusual priest. While serving as parish priest in a small American community, he is also an operative of Directorate 14, a clandestine agency formed as a partnership between Interpol and the Vatican. Headquartered in Lyon, France, the agency's mission is to hunt down supernatural felons who commit crimes against humanity. Michael, Spanish by birth and a descendant of the great hero, El Cid, is the proud possessor of a family heirloom, the Cid's legendary sword Tizona.
The priest is being haunted by an ancient evil from his past, the world's oldest vampire, who has sworn revenge against him from a previous encounter and is committing atrocities against members of his parish. To combat this threat, he enlists the aid of two friends, Marcel and Simone, French agents of the Directorate who have some VERY unusual abilities, able to transform into powerful were-panthers at need. Together, the three friends, with considerable difficulty, are able to hunt down the evil vampire.
The Saga continues:
Here
At St. Bartholomew's Hospital in London, bodies are disappearing from the morgue. They are being transformed into zombies by Dr. Marie Rose Saint-Just, an eminent physician on the hospital staff, who recently lost her husband to a brutal murder. She has preserved his body frozen in a cryogenic unit, and seeking a way to restore her beloved to life, traveled to the island of Haiti to learn the necessary magical rituals from an ancient bokor, a practitioner of voudoun. Her actual goal is not to create zombies, but to conquer death. Each zombie she thereafter creates is actually a failed experiment, a mockery of the true life she hopes to return to her husband. Unknown to Marie Rose, a demon has co-opted her efforts, because its warlock master desires her to produce an army of zombies for his nefarious goals.
Father Michael, along with Marcel and Simone, are charged by the Director of their agency to investigate the alarming appearance of zombies in London. Their investigation leads to the discovery of a secret laboratory hidden in the subway tunnels of the London Underground, and an unexpected clash, violent and bloody, with its demon guardians. Only the sword Tizona, wielded by Father Michael, allows them to overcome the monsters, by displaying a hitherto unknown power to destroy demons, consuming them with fire. In the meantime, however, the agency itself has come under attack! The same demon master who was corrupting Marie Rose's efforts sent his demons out across the world to murder Directorate agents wherever they could be found.
The Saga continues:
Here
forthcoming
forthcoming
Last edited by Easter01 on Wed Sep 13, 2017 3:44 am; edited 2 times in total
Easter01

Moderator


Posts

:

1011




Thanks

:

178




Total Awards

:

0




reserved
Samantha61

Moderator


Posts

:

4814




Thanks

:

1302




Awards

:

I can't wait for your new stories..omgosh girl..love, love your stories..
If you ever publish a book on these..I want the first one
Thank you so much Crissi, it's beautiful
~hugs and smiles my dear, dear BFF's~
I am so proud of all of you..
Broomhilda's Sims2
Broomhilda's Sims2 DWJ
My Tumblr
Create an account or log in to leave a reply
You need to be a member in order to leave a reply.
Log in
Already have an account? No problem, log in here.
Log in
---
Permissions in this forum:
You
cannot
reply to topics in this forum