Hello!
Whats new?
TS4: Unique wood walls by TaTschu
TS4: Ontario by Lovias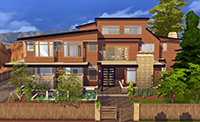 TS4: Wood Floor Tiles by Tilly
TS4: Stone Floors by Tilly
TS4: Paving Stone Floors by Tilly
TS4: Designer bathroom walls by TaTschu
TS4: Tahoes House by Lorry
TS3-TS4 House by Lorry
TS4: Under the stairs by Lorry
TS4: Ocean Breeze by Lorry
TS4: Fight like a girl by Chicklet
TS4: Cassandre's toy conversion by Anidup
TS4: Old Wood floors by TaTschu
TS4: Peyton by Lorry
TS4: Rug RC's by TaTschu
New story by Joanne Easter
TS3: Jack Daniels Set RC's by poppy100
TS4:Exo the war poster by iCedxLemonAde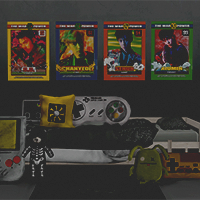 TS4: Autumn decor set by Chicklet45368
TS4: Ceiling Roses by Anidup
TS3: Painting RC's by Poppy100

TS4: Towel Cape RC by iCedxLemonAde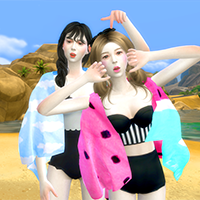 Top posting users this month
mckenziesprecher

Newbie


Posts

:

22




Thanks

:

15



Hello! I'm McKenzie. I'm from the USA and have been playing the sims for 10 years! Ive recently learnt how to download cc for the sims. I've been playing sims 2 for 9 years and sims 4 for 1 year. I'm also looking for a creator to help me design some items as I'm not that educated with creating cc. and just kinda curious how many of you would be interested in a mama bear papa bear and baby bear shirts for sims? I would like them because I want to do a family photo for my livingroom. Also not that smart on the whole picture thing on sims 4.. sims 2 was simpler with the photo booth. I'm in great need of a willing and slow teacher (haha).. anyway that's me! nice to meet all of you!
Samantha61

Moderator


Posts

:

4814




Thanks

:

1302




Awards

:

Hi McKenzie
If you go down to the
REQUEST
section..you will get your post more noticed and there are a lot of people that will help you..
We have awesome Members, Staff, Creators, Designers, CC, Contest, Legacies, Mini Challenges and much more..
Look around and join in on the conversations..
If you need help just holler..no question is stupid..
Everyone here will do their best in helping you..
We also have a section to put up your creative side..whether it's designing, creating, stories or all of them..
We hope to see what you have done..
Thank you so much Crissi, it's beautiful
~hugs and smiles my dear, dear BFF's~
I am so proud of all of you..
Broomhilda's Sims2
Broomhilda's Sims2 DWJ
My Tumblr
anidup

Administrator


Posts

:

4551




Thanks

:

1997




Awards

:

McKenzie! It is great to hear that you would also like to learn how to do things.
I can promise you, once you start, there is no turning back!
You will find all the help you need on this forum.
Looking forward to seeing you in the rest of the forum.
Easter01

Moderator


Posts

:

1011




Thanks

:

178




Total Awards

:

0



Welcome to Bloom @ Cherryblossom Sims.
Easter01
Tell Me A Story Album
:  Here
Chicklet45368

Resident Artist


Posts

:

1458




Thanks

:

1320




Awards

:

Hi McKenzie! Welcome to our little family! It's so nice to meet you!

I hope you find lots of fun things to keep you coming back often!

We have mini-challenges (that don't have a dead line, so no pressure), monthly contests, and ooodles of amazing goodies from our members and resident artists!

There's also an area for members to create an album to show off their decorating, builds, or sims! We love to ooooh and ahhhh over them!
mckenziesprecher

Newbie


Posts

:

22




Thanks

:

15



well I would love to show my house after I finish it! lol Btw love your windmill pallet wall art from dinner with sam. I now have it hanging up in my hallway.
Create an account or log in to leave a reply
You need to be a member in order to leave a reply.
Log in
Already have an account? No problem, log in here.
Log in
---
Permissions in this forum:
You
cannot
reply to topics in this forum