Hello!
Whats new?
TS4: Boho rugs by TaTschu
TS4: Train station by Lovias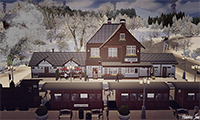 TS3: Deco walls by Poppy100
TS4: A touch of gold wallpaper by TaTschu
TS3: Windyridge house by Mireluk
TS4: Pink loft by Velvetkiss
TS4: Sovereign wallpaper by Tatschu
TS4: Linen wall set by Velvetkiss
TS4: Floral wallpaper by TaTschu
TS3: Paintings by Poppy100

TS3: Westover Avenue by Mireluk
TS3: Window and door deco by Poppy100
TS4: Jenba apartments by Lorry
TS4:Terri flower collection by Anidup
TS4: Fant house by Ivyrose
TS4: Prada lightbox by Ivyrose
TS3: Paintings by Poppy100
TS3: Kitchen tray by Poppy100
TS4: Carnegie wall set by Velvertkiss
Top posting users this month
Lorry

Resident Artist


Posts

:

2714




Thanks

:

1545



I thought a few of you would be interested to see what this Simmer has done.
Some of you may recall when there was a WCIF for a slanting window.  
We all wanted it, but couldn't find a download link  
Yesterday I thought I had found 'the window' in the picture below......NOPE.
It was just a very clever Simmer with a great imagination
Ever had the thought........why didn't I think of that
In this picture, she has made a garage door by simply using a pattern, windows and columns
All I can say is WOW
You can view and download the house
HERE
This is one thing I love about the Sims, seeing clever people doing clever things
You can express your view about what you love about the Sims
HERE
anidup

Administrator


Posts

:

4630




Thanks

:

2600




Awards

:

Lorry, I am so happy about this topic!
I have always had and always will have the greatest admiration for the architects in the community.
They figure out the most amazing ways to make things work, or to work around an obstacle and still come up with the most creative houses I have ever seen.

I have had many of those moments where I thought why can I not figure that out?
I am so glad and relieved that we have these builders, like yourself, who can get me out of that misery.

This is a great topic, and I will be on the lookout for clever simmers too.
Lorry

Resident Artist


Posts

:

2714




Thanks

:

1545



Anita what also made me admire Aurora, is the fact that she has used no custom content at all......she is amazing
Suffering 'Hero Worship' here
My builds are very basic, I could never do anything like Aurora.....LOL I want her talent and her mind
Chicklet45368

Resident Artist


Posts

:

1800




Thanks

:

1866




Awards

:

Holy Wow! I have never seen this builders creations before, but I am always in total awe when I see these amazing houses that use no CC! The way some builders can use objects in different ways to achieve what they want always blows me away!

I love how she did the "garage doors"! What a fantastic thing (I'm gonna steal her idea for sure! LOL)

So, I'm confused about the windows, those aren't windows? There's no download link for them?
Tahoe

Senior Member


Posts

:

691




Thanks

:

193




Total Awards

:

3



This house is absolutely incredible and I like how others use objects to create the house with that little extra.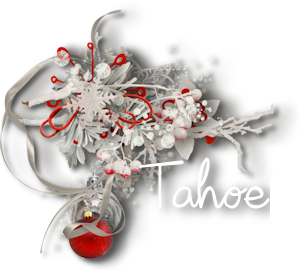 Thank you Crissi for the beautiful signature
Lorry

Resident Artist


Posts

:

2714




Thanks

:

1545



Chica that's why Aurora is so clever, there are no windows!!

She has done it all with placing the roof in sections, then added roof trim to give the illusion of a window.....brilliant
Create an account or log in to leave a reply
You need to be a member in order to leave a reply.
Log in
Already have an account? No problem, log in here.
Log in
---
Permissions in this forum:
You
cannot
reply to topics in this forum