Hello!
Whats new?
TS4: Toddler set by TaTschu
TS4: Audrey by Lorry
TS4: House by Lovias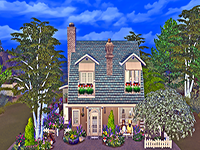 TS4: Cat by Lovias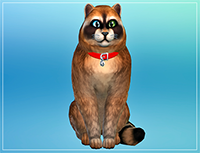 TS4: Dog by Lovias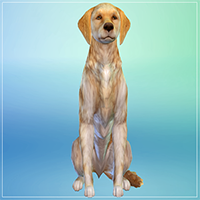 TS2: Painting RC's by Crissi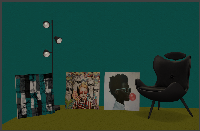 TS4: Black Velvet Bedroom by Chicklet45368
TS4: Armchair RC's by TaTschu
TS4: London Life by Tilly
TS4: Rug RC's by TaTschu
TS4: Wisteria RC's by Anidup
TS4: Wallpaper by TatSchu
TS4: Dining Set by Chicklet
TS4: House by Lorry
TS4: Wall art by Anidup
TS3: SIP Cabinets by Poppy

TS4: Living room by Chicklet
TS4: House by Lorry
TS4: Autumn crime house by Lovias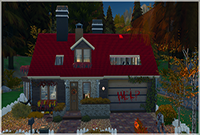 TS4: Autumn set by Anidup
TS3: Autumn set by Poppy

TS4: Floral pink wallpaper by TaTschu
TS2: Sam's peaceful place by Chicklet
TS4: Gold paintings by TaTschu
Autumn Bliss Downloads
TS4: Terracotta floors by Tilly
TS3: Autumn Spirit by Poppy100

TS4: Autumn wall quilts by Anidup
TS4: Barnham Broom by Tilly
TS4: Autumn leaves by Anidup
TS4: Canvas pictures by TaTschu
TS3: Fall signs by Poppy100

TS3: Fall Teaset by Poppy100

TS4: Fall House by Lorry
TS4: Autumn paintings by Chicklet
TS4: Autumn Entry by Chicklet
TS4: New Lot by Lorry
TS4 Floors by TaTschu
TS4: Unique wood walls by TaTschu
TS4: Ontario by Lovias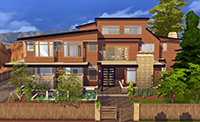 TS4: Wood Floor Tiles by Tilly
TS4: Stone Floors by Tilly
TS4: Paving Stone Floors by Tilly
Top posting users this month
IvyRose

Resident Artist


Posts

:

469




Thanks

:

323



The reason behind this thread it basically what it sys in the title. I have discovered a lot about other countries and cultures since playing the Sims, as a builder I can recognise certain architectural features in RL houses/building. I often impress my hubby by telling him which period of time I think a house was built by pointing out certain features. This knowledge has been acquired because of the research I do when looking for a house to build.
I also now know that what we in the UK call the first floor of a building is known as the second floor in America.
In America they have a mud room, still not quite sure what that is.
Some countries do not know what an ensuite is (its a bathroom that comes of a bedroom in case you're not sure either)
What we call a utility room in UK is known as a laundry room in other countries.
A cloakroom in UK is a small room with just a WC and sink (sometimes a shower room has been added) and some countries have a different name for this room. Also a cloakroom in other countries is a room where you leave your coat.
A loft is a type of apartment not the space in the roof of your house in some countries.
In addition to this I also know about some festivals and holidays celebrated in other countries that I only know about because of Sims. For example I never knew until last year that Thanks Giving in America is always the last Thursday in November and that Black Friday follows this and traditionally was the start of Christmas shopping.
Most countries have mothers day but don't all celebrate it at the same time of year.
I also now know that Scandinavian style isn't just the stuff you buy from Ikea
So what have you learnt because you play the Sims?
Chicklet45368

Resident Artist


Posts

:

1651




Thanks

:

1648




Awards

:

Wow Nikki! This was quite fascinating to read! You have definitely done your research!

I always thought a cloakroom was a Victorian term for basically what we'd call a coat closet in US.

Yes, Thanksgiving is always the last Thursday in November, it's to celebrate the first plentiful harvest by the Pilgrims in the new world. It's also sorta a religious holiday to thank God for all our blessings thru-out the year.

And Black Friday is an insanely crazy shopping day! People will get up and wait in line outside of stores all night long to be the first shoppers to get the best deals. It's crazy! LOL, I have never done that! My daughters and I go out about 4am and hit Walmart first (because nobody is ever there at that time), then we hit the other stores that open at 6am. There are good deals, and it's tradition for us to do this, but you always have to remember that it's going to be super ridiculously busy with often rude people around and long check-out lines so just shrug it off and keep a cheerful mindset!

Here in US a utility room normally houses the hot water tank & furnace. Sometimes it has the washer and dryer in it too. When there's only a washer a dryer in a room, we call that the laundry room.

A mud room in US is normally a small room (maybe 3x2 in Sims) that is off the kitchen or back of the house, normally found in farm houses. It is called that because that is where farmers would take off their muddy boots and coats after working in the fields to not track dirt into the house.

Yes, in US the "first floor" always refers to the floor that is ground level that you enter into the house from outside (it usually has the living room, kitchen, dining room, and sometimes an extra bathroom or half bath, sometimes the laundry room is also on this floor), the 2nd floor is always above (with usually just bedrooms and sometimes a bathroom). Basements are common in US (at least where I live), especially in older houses, and normally the laundry is down there in older homes because they were added later. In new build homes where doing laundry became common it was usually put near the kitchen.
Thank you so much Crissi for my beautiful signature! *hugs*
IvyRose

Resident Artist


Posts

:

469




Thanks

:

323



Thanks for explaining about the mud room TJ, I'd forgotten about basements in the UK the area below the ground floor is called the cellar. In very large houses these store wine but in small rooms it's more of a storage area and in towns it's where coal was stored. Many homes now have these spaces converted into useable rooms when I lived in an old terraced house (called a row house in some countries) the family next door to me had converted theirs to a playroom for their children.
anidup

Administrator


Posts

:

4602




Thanks

:

2359




Awards

:

A very enlightening post, Nikki!
I have learnt from both your and TJ's post!
For us in South Africa, the first floor would also be the one above the ground level.
I cannot think of one house ever built in S A to have a basement.
When you have a deck/patio that goes right around the house, we call it a veranda. Most of the older farm houses had that, since it is believed that to not have a window in the direct sun, makes the house cooler in summer.
We have hallways, and call them entries. All the older homes have a pantry, where the farmer's wifes kept all the preserves, and flour and stuff.
The foundations were not all filled up like they do nowadays, so when you walk on the wooden planks, you would get an eerie echoing sound...... quite scary when you are in the dark. But a lot of fun to play on in daylight.
In the very early years, we did not have bathrooms like today, you did your necessary washing in your bedroom and used water from a pitcher and a deep bowl. You only got to get a good bath (in the kitchen) once a week!!! And the loo was an outside building, referred to as a longdrop!!
I am very glad that was before my time!
A favorite building style to find in Cape Provence is Cape Dutch. I adore that style!
In the 1840's gold were found in a place called Pelgrimsrust. The houses were erected using galvanised iron. These buildings are part of the Historical Buildings in our country.
The houses are used as businesses today to fund the historical town.
This is the house of the very first president of S A Paul Kruger. It is said that milk instead of water was used to mix the cement, and was the first house in SA to have both electricity AND a phone! It is also a museum, unfortunately no pictures available of the inside of the house.
This is a fun topic, and I am looking forward to learn more from you all.
Chicklet45368

Resident Artist


Posts

:

1651




Thanks

:

1648




Awards

:

Anita - Those houses are spectacular! I also love this topic! It is so much fun to learn about housing from different countries! And I love architecture so this topic is close to my heart!
Thank you so much Crissi for my beautiful signature! *hugs*
Tahoe

Senior Member


Posts

:

613




Thanks

:

175




Total Awards

:

3



What I have learned is that there is usually diningroom, studyroom and breakfirstnook.
In Sweden you eat all meals in the kitchen. Studyroom does not occur You do everything in the kitchen as the kitchen is the heart of the house, the laundry room usually is next to the kitchen, cleaning cabinets usually are in the laundry room or the hall. The floor you enter is on the first floor and then you enter a hall where you hang out the outerwear and put your shoes. Some older houses usually have two entrances, the front side is used for guests and the rear which is usually next to the kitchen used by the family.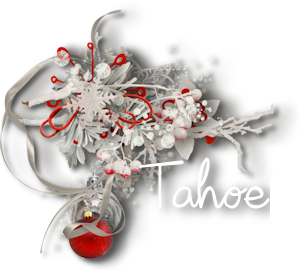 Thank you Crissi for the beautiful signature
IvyRose

Resident Artist


Posts

:

469




Thanks

:

323



The study in UK is a relatively new thing and will usually depend on the size of house if you have one. A study or library is often found in very big houses but the smaller homes owned by most people don't have them and space is made for a operate study or more usually a desk is set up in any room with a bit of space.
We alos have the same concept with exterior doors the Front door is usually for visitors and guests but the Back door is the one used by family and close friends.
We've gone through bit of transition with regard to dining rooms and this will vary form house to house and peoples taste. Some people like an open plan idea and will eat in the kitchen and others like to not be surrounded by cooking smells when they eat and have a separate dining room. Again the bigger the house the more rooms you have for different activities. Some of the newer houses being built in my village are being built with open plan kitchen and dining rooms and a separate study room, although some are using this as a fourth but very small bedroom.

I'm glad I started this topic and I happy that you all like it and are learning from it too. Thank you for participating.



Create an account or log in to leave a reply
You need to be a member in order to leave a reply.
Log in
Already have an account? No problem, log in here.
Log in
---
Permissions in this forum:
You
cannot
reply to topics in this forum