Hello!
Whats new?
TS4: Damon by Lorry
TS4: Cottage sofa by Freeasabird
TS4: Winter fireplace by Freeasabird
TS4: Metal wood burner by Freeasabird
TS4: Vintage beach paintings by Chicklet
TS4: Leyris walls and floors by Anidup
TS3: Is it not summer by Poppy100

TS4: Blue hydrangea by Velvetkiss
TS4: Modena walls by TaTschu
TS4: Samanthas boudoir prints by Velvetkiss
TS4: Clouds of neptune prints by Velvetkiss
TS4: Blue bird prints by Velvetkiss
TS4: Punk rock princess prints by Velvetkiss
TS4: Opulence bed by Freeasabird
TS4: Kitchen herb paintings by Freeasabird
TS4: Art deco shelves by Freeasabird
TS4: Designer perfumes by Freeasabird
TS4: Designer make up palettes by Freeasabird
TS4: Champagne bucket by Freeasabird
TS4: Rose vase by Freeasabird
Top posting users this month
Page 6 of 6 •

1, 2, 3, 4, 5, 6
Samantha61

Moderator


Posts

:

5394




Thanks

:

2063




Awards

:

This house is beautiful..and your first one you built I am so in awe..wonderful job girl..
Time for a Spring Siggi lol
Thank you so much Crissi, it's beautiful
~hugs and smiles my dear, dear BFF's~
I am so proud of all of you..
Broomhilda's Sims2
Broomhilda's Sims2 DWJ
My Tumblr
Friends call me Sam(F) or Broomy or Broomhilda
sunkal

VIP Member


Posts

:

812




Thanks

:

283



WOW TJ!! this house is fantastic , really like your work!! the exterior look so cool and the choice of furniture in white and rough wood is the one I prefer. Truly a nice house. Really nice laundry bathroom, since I left the patch laundry I also put it in every house. Beautiful beautiful beautiful!!!
Trizia

Junior Member


Posts

:

216




Thanks

:

116



It's beautiful TJ, you did a great work, well done.
Tahoe

Senior Member


Posts

:

751




Thanks

:

228




Total Awards

:

3



The house is absolutely wonderful and I love the decor it is so beachy.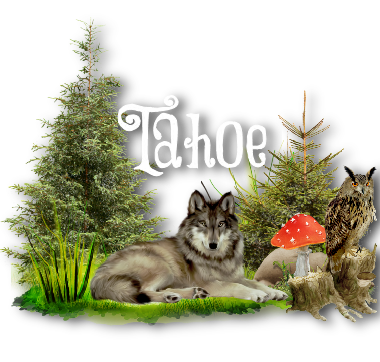 Thank you Crissi for the beautiful signature
anidup

Administrator


Posts

:

4838




Thanks

:

2907




Awards

:

TJ, sorry for seeing this gem so late!
But the house is perfect..... now we know that among all your other talents is building as well.
The house is perfect, and the interiors to die for. You have found beautiful cc, or are they your own?
There is so much in every picture that I like that it will be impossible to comment on it all. But, overall, every picture is so pleasing to the eye, I can look at them for hours!!
(Wishing I had the same talent........sigh )
Chicklet45368

Resident Artist


Posts

:

2055




Thanks

:

2211




Awards

:

Let me apologize for taking so long to properly thank you all for you lovely compliments and words of encouragement to continue learning to build! I have been sick for the last 2 weeks and been in bed the majority of that time and not felt like being at my PC, but I'm feeling a little better now! So YAYY!
Sam - TYSM! It make me laugh when you said you were in awe, I'm not awe-inspiring but I thank you for your lovely words!
Bea - TYSM, I'm happy you like it! I had a fun building it, it wasn't quite as hard as I thought it might be. And I knew you'd like the colors, it's right up your alley!
Suzanne - TYSM girlfriend! Your words mean alot! Yes it was so funny when I cammed upstairs and I was like, what IS that on the floor? And when it wouldn't let me delete I had to send her upstairs to clean up, so she put it all in the hamper and then carried the laundry bag down to the washer.
Trizia - Thanks! It makes me happy to hear you say that!
Marie - Thank you for your lovely words! Coming from you, and all your experience building that means alot!
Livia - TYSM for your praise! It was not only my first house in Sims3 but my first house ever, that was something other than just a boring box!
Anita - You are such a wonderful friend! TYSM for your poetic compliments! Made me smile big!
Chica - You are my biggest inspiration! So your words are priceless to me! TYSM for encouraging me to be better!
  And, I haven't forgotten about your WCIF! I just haven't been back into the game to look, but I will the next time I am!
szanne7000

Tech Guru


Posts

:

5239




Thanks

:

705




Awards

:

Awww, TJ!

It was great catching up with you and I'm happy to see that you are feeling well enough to sit at your computer and respond to comments (and make comments elsewhere, heheh)...

...I'm just getting into the catch-up mode on my notifications - hopefully, I'll get them all done before bed <3

I can't wait to see your next build!!!
Page 6 of 6 •

1, 2, 3, 4, 5, 6
Create an account or log in to leave a reply
You need to be a member in order to leave a reply.
Log in
Already have an account? No problem, log in here.
Log in
---
Permissions in this forum:
You
cannot
reply to topics in this forum