Hello!
Whats new?
TS4: Sydney by Lorry
TS4: Bowls for Matt by Anidup
TS4: 1 Bloom Terrace by Lorry
TS4: Royal wedding souvenirs by Ivy Rose
TS4: Painting collection by Anidup
TS4: Ayanna by Tilly Tiger
TS4: Provence painting collection by Anidup
TS4: Bradford way by Lorry
TS4: Girly wallpaper by TaTschu
TS4: Lavender bedroom by IvyRose
TS4: Bunnies and chicks paintings by Ivyrose
TS4: Painting collection by Anidup
TS4: In the garden - Ivy by Tilly
TS4: Japanese House by Lovias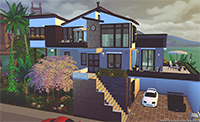 TS4: French dining curtains by Anidup
TS4: Shoreham Wharf by Tilly Tiger
Top posting users this month
anidup

Administrator


Posts

:

5468




Thanks

:

3417




Awards

:

January Challenge
You have been asked by a friend of yours to help her design the layout for her new kitchen.

You have carte blanche on the style and color of the kitchen. And she gave you an open budget...YAY!!

You are provided with a floor plan, which you have to adhere to. But, you can change the position of the doors and windows.
You should have at least two doors leading from the kitchen, one outside and one into the rest of the house.
One wall must have two windows. It can be any size.

Here is some inspiration for you.




Your floor plan:




Please read the guidelines before you post. You will find them at the top of this thread.


LadyAngel

Junior Member


Posts

:

39




Thanks

:

18



Okay, I hope this is the kind of thing you are looking for...if not, please feel free to blast me!
It's for Sims 4. I decided to do that as you can upload rooms, not just lots, to the community gallery. It's not my best work, but I'm going to be super-busy setting up a business this month, and I really wanted to enter this challenge! I'll be uploading it to my site at some point, if anyone's interested.  
There's no custom content, and I decided to use the little room as a kind of larder (if anyone remembers those!!).
Ranapeach

Junior Member


Posts

:

441




Thanks

:

619




Awards

:

Sims 4 entry - Kitchen Challenge
This was quite a challenge, at first it seemed like a simple task, but the build/space made it quite challenging.  I've wanted to use this blind ever since I got it, but it never quite fit a color scheme, so this was the perfect opportunity to incorporate it (My oldest daughter would say these are "Old Lady" colors, LOL).  I enjoyed the challenge very much Anita, thank you so much!  I hope you all enjoy my kitchen.
birgitz

Newbie


Posts

:

23




Thanks

:

9




Total Awards

:

2



kitchen entry - Sims 2.
Hi, I thought I could build a kitchen. I really enjoyed the other entries. I hope, you like my kitchen.  
Here's my kitchen:
Broomhilda

Moderator


Posts

:

6201




Thanks

:

2653




Awards

:

OMGosh I finally did it..lol you want clutter you have clutter :rofl301:
The kitchen is the only thing done..

I made that 3x3 into a storage area
I used an arch for the second door into the living room I hope that was ok..
This is what the whole house looks like and I plan on fixing it up as well..it's a 2bath, 1bed, laundry room, living room, hallway, kitchen and storage area..for the inside
Time for a Spring Siggi lol
Thank you so much Crissi, it's beautiful
~hugs and smiles my dear, dear BFF's~
I am so proud of all of you..
Friends call me Sam(F) or Broomie or Broomhilda
LadyAngel

Junior Member


Posts

:

39




Thanks

:

18



Okay, I have no idea what the reception will be to this latest addition, but all of the kitchens here are so lovely, I thought I'd go the other way! Here goes...

The outside of the house may give you a hint as to what is inside, so if you have a weak constitution, you may not want to enter!
Bodaccia

Junior Member


Posts

:

87




Thanks

:

50



Hello all! Okay, so I have agonized over this post. I have never really shown anyone besides Suzanne any of my builds, as I am not very artistic or tech savvy. But I so love The Sims, and I love building. I have finally given my self permission to love a thing even if I'm not good at it. It's okay.
    I have torn it down and started over more times than you can imagine. Changed the color scheme, and even the location lol. Then as if that weren't enough, when I went to post I realized that I had misunderstood the window requirements and had to do that over-which then led to new curtains bc previous ones were the wrong size. Grrr!
    So here is my Kitchen. I built it for my friend Crystal. She inherited her aunts house, and while charming, it's not exactly overflowing with modernity. This is my attempt to modernize & bring the Kitchen into the 21st century without creating something completely at odds with the rest of the house. I anxiously await your feedback. Thank you so much. Bodaccia (Phil).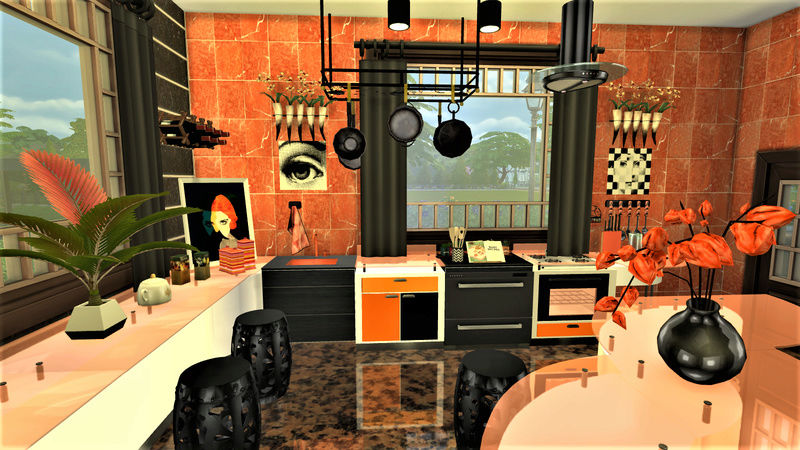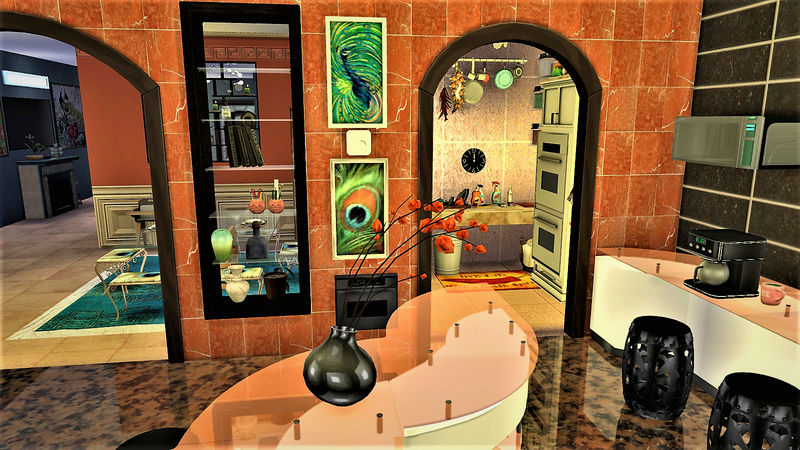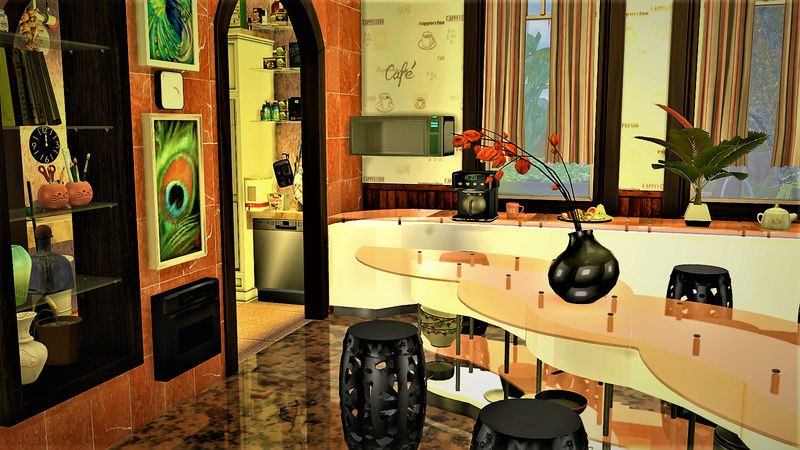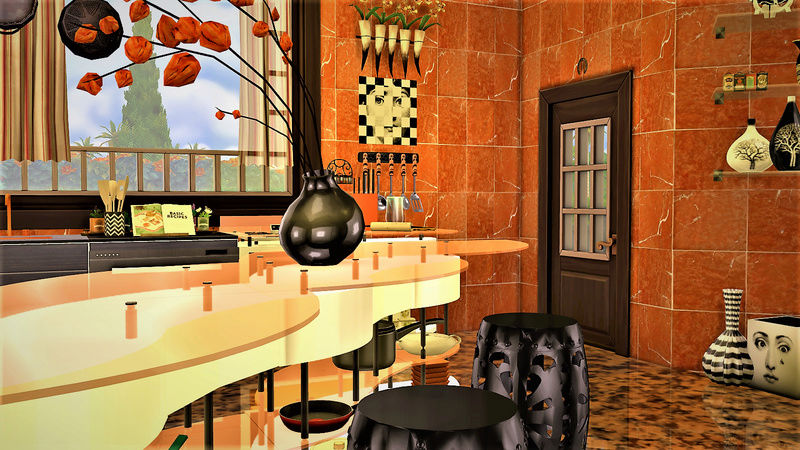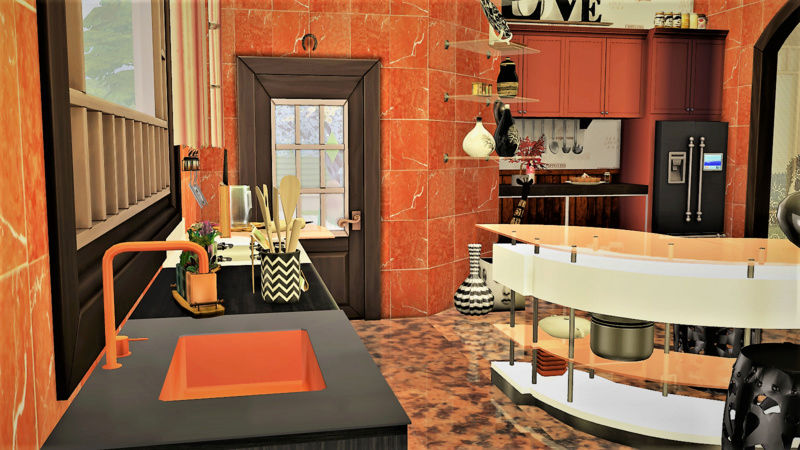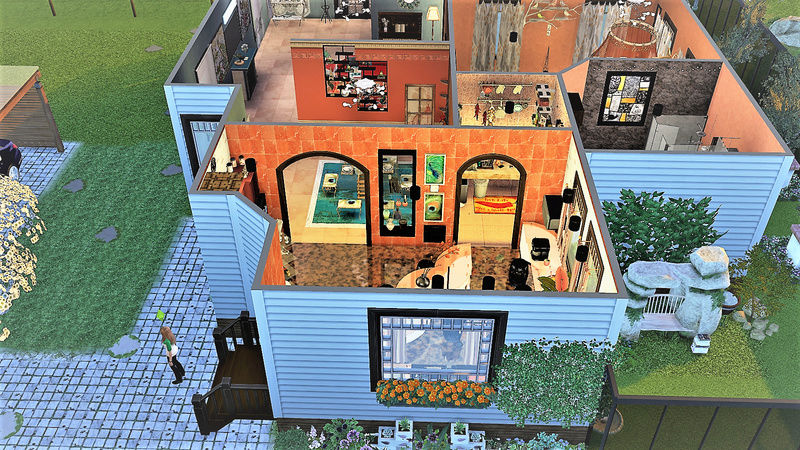 ---
Tahoe

VIP Member


Posts

:

891




Thanks

:

271




Total Awards

:

3



Here is my entry (TS2)
I chose to do a laundry in the small room short-term kitchen.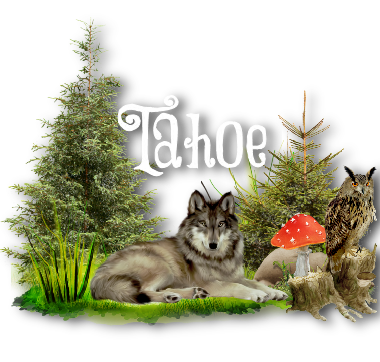 Thank you Crissi for the beautiful signature
Create an account or log in to leave a reply
You need to be a member in order to leave a reply.
Log in
Already have an account? No problem, log in here.
Log in
---
Permissions in this forum:
You
cannot
reply to topics in this forum