Hello!
Whats new?
TS4: Wall clocks: pick and choose 2 by Anidup
TS4: Wall clocks: pick and choose 1 by Anidup
TS4: Damon by Lorry
TS4: Cottage sofa by Freeasabird
TS4: Winter fireplace by Freeasabird
TS4: Metal wood burner by Freeasabird
TS4: Vintage beach paintings by Chicklet
TS4: Leyris walls and floors by Anidup
TS3: Is it not summer by Poppy100

TS4: Blue hydrangea by Velvetkiss
TS4: Modena walls by TaTschu
TS4: Samanthas boudoir prints by Velvetkiss
TS4: Clouds of neptune prints by Velvetkiss
TS4: Blue bird prints by Velvetkiss
TS4: Punk rock princess prints by Velvetkiss
TS4: Opulence bed by Freeasabird
TS4: Kitchen herb paintings by Freeasabird
TS4: Art deco shelves by Freeasabird
TS4: Designer perfumes by Freeasabird
TS4: Designer make up palettes by Freeasabird
TS4: Champagne bucket by Freeasabird
TS4: Rose vase by Freeasabird
Top posting users this month
tilly

Forum Boss


Posts

:

3117




Thanks

:

1274




Total Awards

:

5




Awards

:

Place your entries here.
Please dont comment in this thread: Entries only!

Closing date 8th February

Contest is now closed. Voting will begin shortly!
Last edited by tilly on Sat Feb 10, 2018 9:27 am; edited 1 time in total
poppy100

Resident Artist


Posts

:

2561




Thanks

:

1373




Awards

:

hello.. I ask Tilly iff I could put in a vew photo's frome last year I made fore here
                  becouse I do can not make it to find al the items again so soon ..(( laptop was broke down))
                  my sims files ar now ongley to do a litlle recouler 
                  I have to instal al de dowloads still
                  so I hope everybody is oke whit it .. 
                  thank you so much dear friends .................................  this is my Sims3 coffee schop just for funn  

  Tilly takes a break after a long hard day off work 



                                                   I hope the coffee is good over there Tilly .. 
Samantha61

Moderator


Posts

:

5477




Thanks

:

2145




Awards

:

Ok well here is my entry for Sims2..omgosh tilly this was so hard..and my pictures suck again..the whatever program I had stopped..I guess you can have it for so long..
I made two shops..Coffee shop on the left..Library on right and at the top 2 apartments..this is how many of the old shops look like here in Missouri..and the stairs leading to the apartments in the middle
Time for a Spring Siggi lol
Thank you so much Crissi, it's beautiful
~hugs and smiles my dear, dear BFF's~
I am so proud of all of you..
Broomhilda's Sims2
Broomhilda's Sims2 DWJ
My Tumblr
Friends call me Sam(F) or Broomy or Broomhilda
Ranapeach

Junior Member


Posts

:

386




Thanks

:

513




Awards

:

My Sims 4 Big Tiny Coffee Shop has opened in an old government annex, which now houses a clothing store, a florist and of course, the Grind House.  (Please overlook the snow on surrounding area, I removed the Snow Mod but for some reason it will not go away in the surroundings).  Thank you Tilly for a great contest.
Chicklet45368

Resident Artist


Posts

:

2056




Thanks

:

2215




Awards

:

I did IT!! I decided to build my coffee shop in TS3 and I'm really pleased with how it came out! Especially considering this is the first build I've ever done in TS3! I started out originally going to build in TS4 but I changed my mind after I started re-playing TS3.
Let me show you around!
Welcome to Sip-N-Surf Shack! The perfect place to fuel up before hitting the sand and surf or to wind down after a day in the sun!
Featuring freshly brewed gourmet coffees and cappuccinos, flaky pastries, a variety of bagels, and hand fried donuts made daily!
We have recently extended our menu to now include delicious baked subs and by popular demand .... crispy homemade french fries and hand-battered onion rings are now offered after 11am!
We're proud to announce, that after months of renovation, the rooftop deck is now open! It's the perfect spot for a wonderfully relaxing day enjoying that amazing view of our private beach!
And, for those that can't leave the office at home (or live without facebook, pinterest, or online shopping), we have free wifi available as well!
While we can't guarantee you'll catch the perfect wave, we can definitely say you'll be served the best coffee and eats around!
Tahoe

Senior Member


Posts

:

759




Thanks

:

230




Total Awards

:

3



Welcome to my cafe located on a shopping street, the homely atmosphere and the colorful outdoor dining area make it a popular visit. You can get the coffee according to your wishes, the bread is baked the same morning and you can compose your sandwiches yourself and of course there is also a take-away service if you are in a hurry.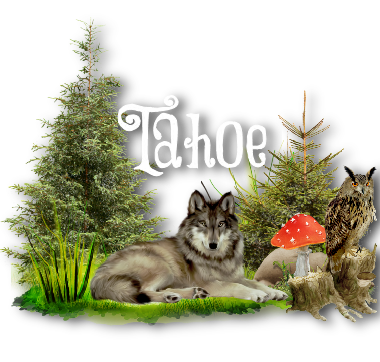 Thank you Crissi for the beautiful signature
Create an account or log in to leave a reply
You need to be a member in order to leave a reply.
Log in
Already have an account? No problem, log in here.
Log in
---
Permissions in this forum:
You
cannot
reply to topics in this forum