Hello!
Whats new?
TS4: Sydney by Lorry
TS4: Bowls for Matt by Anidup
TS4: 1 Bloom Terrace by Lorry
TS4: Royal wedding souvenirs by Ivy Rose
TS4: Painting collection by Anidup
TS4: Ayanna by Tilly Tiger
TS4: Provence painting collection by Anidup
TS4: Bradford way by Lorry
TS4: Girly wallpaper by TaTschu
TS4: Lavender bedroom by IvyRose
TS4: Bunnies and chicks paintings by Ivyrose
TS4: Painting collection by Anidup
TS4: In the garden - Ivy by Tilly
TS4: Japanese House by Lovias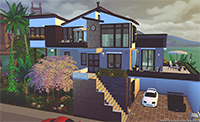 TS4: French dining curtains by Anidup
TS4: Shoreham Wharf by Tilly Tiger
Top posting users this month
anidup

Administrator


Posts

:

5352




Thanks

:

3297




Awards

:

B.A.D. February 2018 Entries.


Place your entries here.

You should not leave any comments in this thread. Please refer to the task and question posts for any remarks.


Mayetra

Moderator


Posts

:

246




Thanks

:

116



Bewitched
1164 Morning Glory Circle
Home of Darrin and Samantha Stephens

Season 1 & 2 Living Room
The first two seasons of Bewitched were filmed in black and white and later colorized.  Rare behind the scenes photos confirms the colors.  The furnishing during the first two seasons were Mid-Century Modern.  The entire house was refurnished between Season 2 and Season 3 - including the wall cubicles being replaces entirely with a bookshelf and the white brick paint being removed to a natural red brick color.  Bewitched was not shot from a "fourth wall" prospective (Like Friends for example) but was filmed from different angles.  There is no wide shot of the entire living room which ran from the front of the house to the back wall of the home. Because of this, I will include a link to my Imgur where I have photos of the rest of the living room.
I would like to call your attention to the end-tables in this shot. I like to call these the Bewitched Magic End-Tables.  Typically, there was only one end-table on the fireplace end of the couch.  However, it would be moved depending on what was needed in the script, sometimes to the stair side of the couch and sometimes to the fireplace side of the club chairs.  Occasionally, as in the picture above, two end tables were present on either end of the couch.  On rare occasions, three end-tables would be present on set bracketing the couch and on the fire side of the club chairs. Since Sam was a witch, I guess we can chalk it up to magic.  I would also like to point out that either due to the magical nature of the show or the lack of continuity preservation, some things would change from episode to episode - like the secretary or the bust of Socrates.  I've took extensive screen caps from the actual show and used them to design the room.  I took great pains to try and match the floral arrangements, clutter and other furniture based on at least one screenshot.
This represents a lot of first for me.  I've never shared photos of any of my builds. I've never entered a contest before.  I've never recolored anything before I entered this content.  For this contest I recolored: The carpet, the brown curtains, the couch, the blue chair, the small table in front of the fire-place, the painting above the fireplace, the yellow pillows on brick seats and the blue cushion on the chaise out on the patio.  Because of the open floor plan, I also had to build the dining room, entry/foyer, the stairs, the patio and backyard.  I tried to keep those builds as close to the source photos as I could.  My OCD and I had a long, hard talk about what to do if we couldn't find an exact match.  So sometimes, I would use something that was similar either in color, style, shape, or composition.  
Cupcakes are just muffins who believed in miracles.  Be the muffin!
Tahoe

VIP Member


Posts

:

838




Thanks

:

258




Total Awards

:

3



SVENSSON, SVENSSON
The series is one of the most popular and successful Swedish comedies broadcast in Sweden. In total, so far, 50 episodes have been divided into 4 seasons. During the second season, the series always had over 2.5 million viewers. The most viewed section had 3,395,000 viewers and was broadcast on November 17, 1996. [1] The first two seasons have been reprinted several times and the twelfth section from season 1 (where the family Svensson celebrates Christmas) has become a tradition since 2000 to be displayed every Christmas eve,
Gustav Svensson
Played by Allan Svensson.
Gustav is Lena Svensson's husband and Max and Linas father. Gustav is most interested in ball sports and cartoon children's programs. He is conservative, Björn Borg has the biggest idol and his eyelash is a Volvo 242 that he received from the Post.
Lena Svensson
Played by Suzanne Reuter.
Gustav's wife and Max and Linas mother are generally calm and sensible and more open to changes than Gustav. In season 1 and 2 she works on a bank.
Lina Svensson
Played by Chelsie Bell Dickson
Gustavs and Lenas daughter is in season 1 and 2 a typical teenager who initially loved horses but soon began to spend more time with boys, which Gustav does everything to prevent.
Max Svensson
Played by Gabriel Odenhammar.
Gustav and Lenas son and Lina's little brother are cynical and sarcastic in season 1 and 2.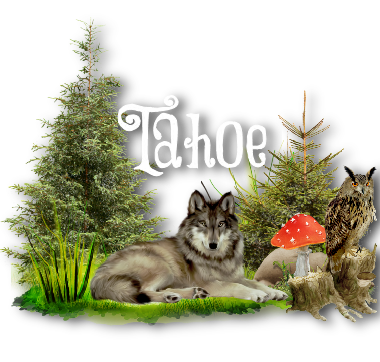 Thank you Crissi for the beautiful signature
szanne7000

Tech Guru


Posts

:

5595




Thanks

:

813




Awards

:

Tony DiNozzo's Apartment - NCIS
Whew!!! Just finished with picture taking!
I had to have a simmie on the lot, so I went and found Tony DiNozzo from the Gallery so that I could light the fire and get Kate into her fishbowl, lol...
...of course, I had issues with a simmie on the lot - however, I did it! You should all be proud of me, LOL!!!
Tony loves music, movies, pizza, and Kate the goldfish - He lives alone and sleeps in a twin bed :summerB7:
I love NCIS and this seemed like a great apartment to recreate for this contest :rose2:
Without further adieu - here are my entry and comparison images...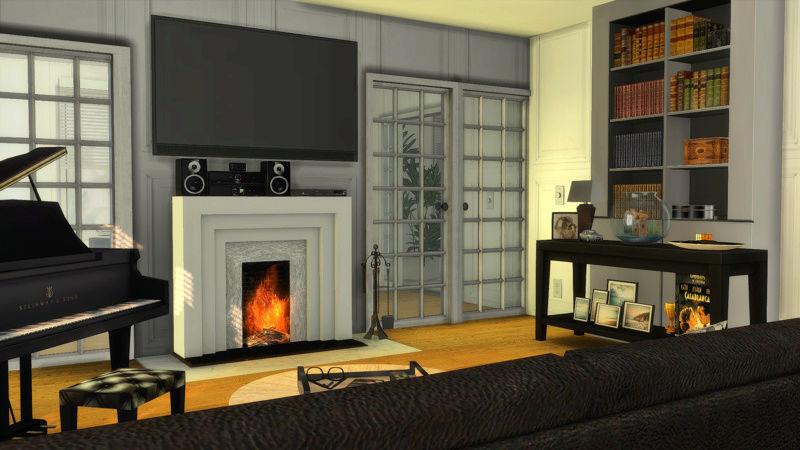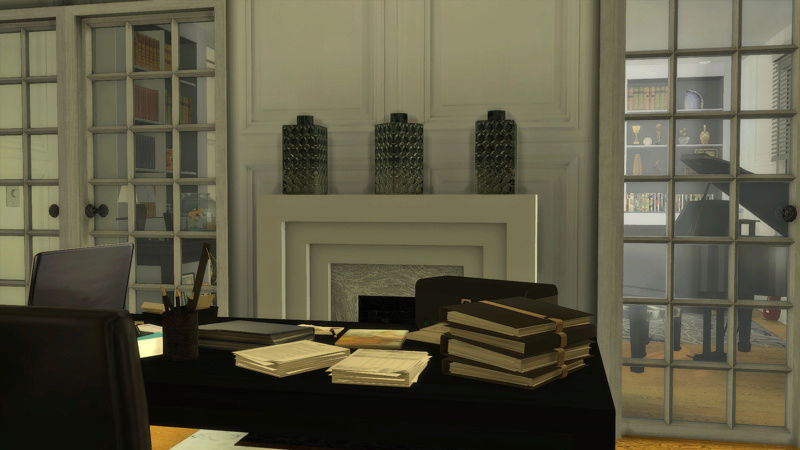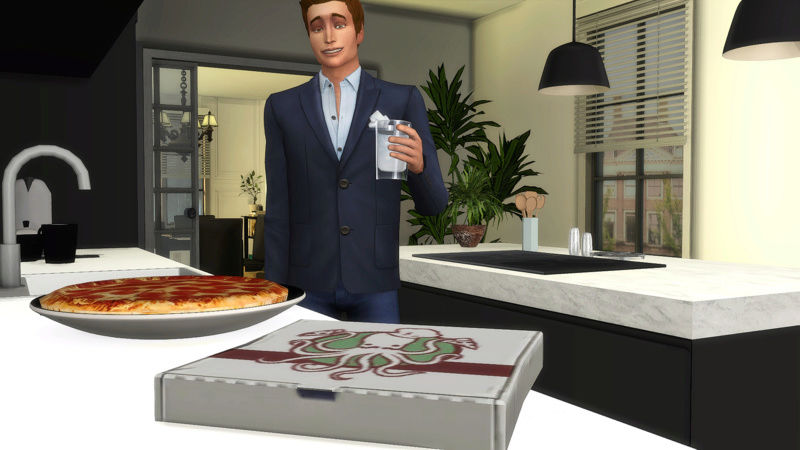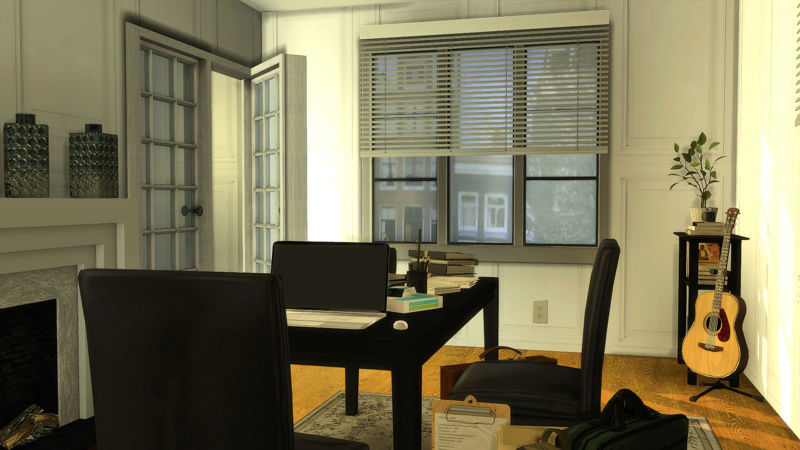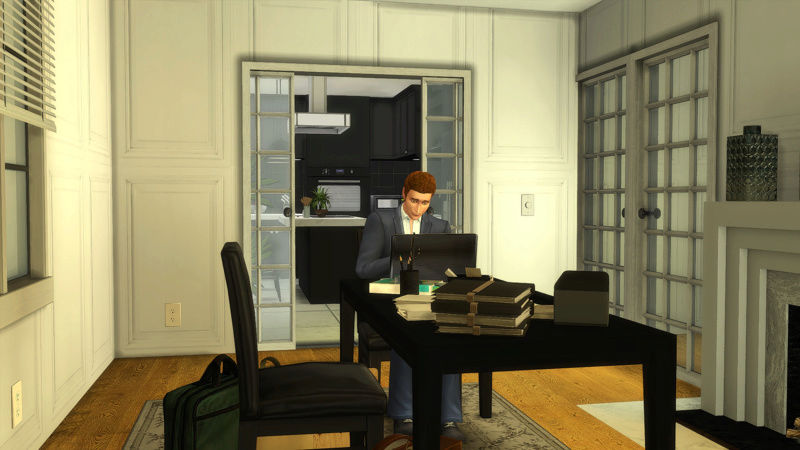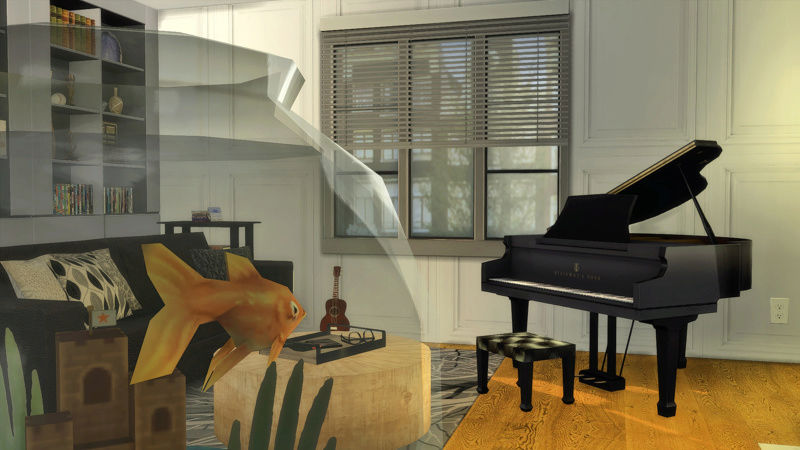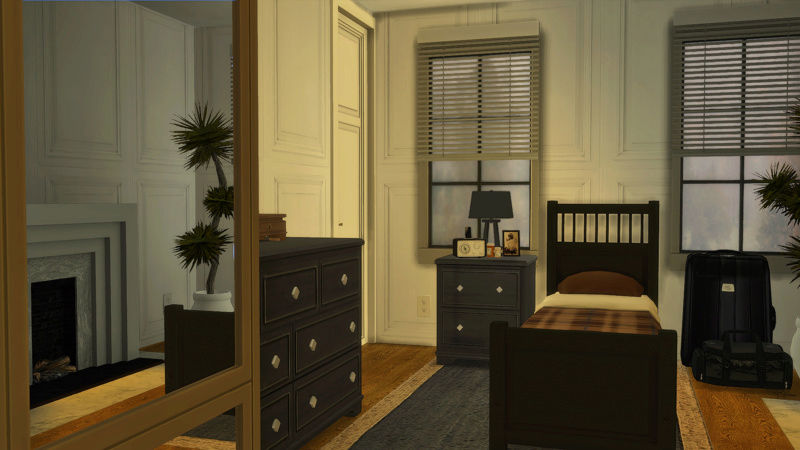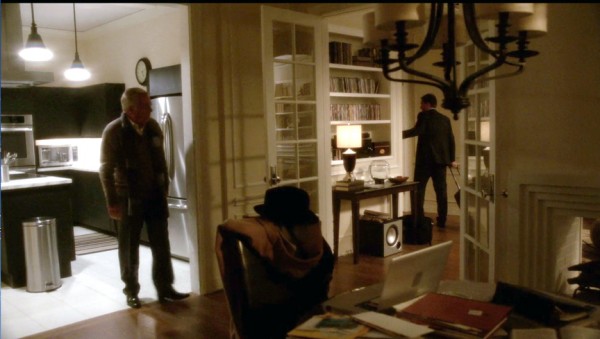 anidup

Administrator


Posts

:

5352




Thanks

:

3297




Awards

:

Thank you to all the participants!!
I really appreciate your entries.
I realise the challenge may be a bit too hard on you all, but we have gorgeous entries!

The poll will be up soon.

Create an account or log in to leave a reply
You need to be a member in order to leave a reply.
Log in
Already have an account? No problem, log in here.
Log in
---
Permissions in this forum:
You
cannot
reply to topics in this forum