Hello!
Whats new?
TS4: Punk rock princess walls by Velvetkiss
TS4: Opulence bed by Freeasabird
TS4: Kitchen herb paintings by Freeasabird
TS4: Art deco shelves by Freeasabird
TS4: Designer perfumes by Freeasabird
TS4: Designer make up palettes by Freeasabird
TS4: Champagne bucket by Freeasabird
TS4: Rose vase by Freeasabird
TS4: Shaped Duet by Szanne7000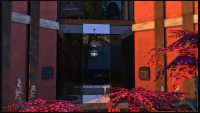 TS4: Greenhills House by Mireluk
TS4: Paris fleur art prints by Velvetkiss
TS4: Rock and roller art prints by Velvetkiss
TS4: Dreamscape wall stickers by Velvetkiss
TS3: A gift for Anita by Poppy100

TS4: Brick Walls by TatSchu
TS4: Rustic country walls by Tilly
TS3: Room set by Poppy100

TS4: White swan paintings by Tilly
TS3: 125 Wood St by Mireluk
TS3: Gift for Chicklet by Poppy100

TS4: Heritage foundations by Tilly
TS4: Chancery paving by Tilly
TS4: Boho rugs by TaTschu
TS4: Train station by Lovias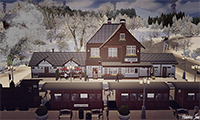 TS3: Deco walls by Poppy100
Top posting users this month
Bodaccia

Junior Member


Posts

:

78




Thanks

:

39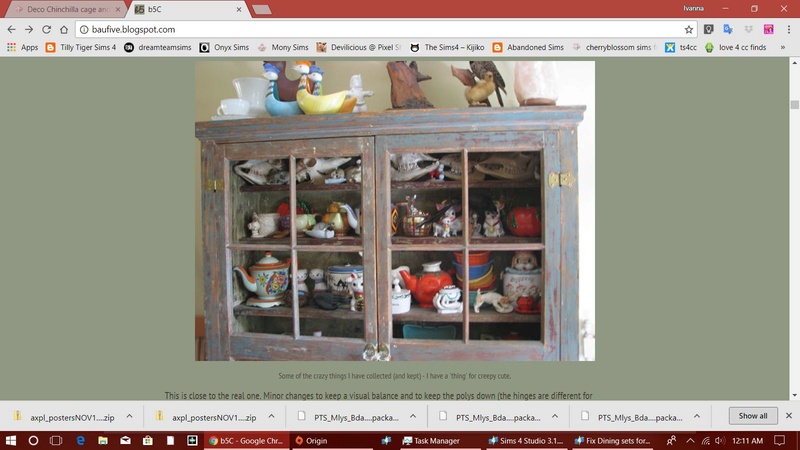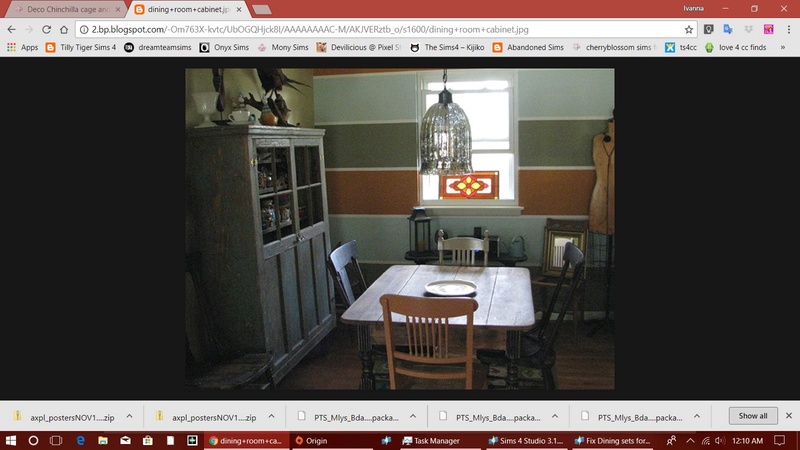 These pictures are of the jelly cabinet from Baufives 'Hold It' set. I don't even know how to attempt to sanely express my growing obsession with said object. Suffice it to say that (as I have a full, rich imagination/fantasy life), that Mr [Ms?] Cabinet and I have a lovely family filled with laughing happy end tables, plants and books. Unfortunately, I do not play TS3.
This means that my beautiful cabinet and I can
only
be together in my mind. Or does it?
    It occured to me that I belong to CBS, and as such, know LOADS of brilliant creators/recolorists/converters. So the gist is will one of you amazing peeps of mine please, in the interest of my future happiness convert this cabinet (read: love of my life) to TS4? Thank you for your consideration all of you lovely Blossoms. Please pm me (or not, I just like to type pm bc it makes me feel important and tech savvy). Bodaccia out
anidup

Administrator


Posts

:

4641




Thanks

:

2716




Awards

:

Hi Bodaccia, do you perhaps have a link to his terms of use as well as the download for the item?
If we know where to find it may be one of us may be able to help you out.
timmer_man2003

Junior Member


Posts

:

31




Thanks

:

6



Bodaccia

Junior Member


Posts

:

78




Thanks

:

39



http://www.b-5studio.com/search?q=Hold+it
Terms of Use - UPDATED 6/14/15
Thank you for having an interest in my creations.



The Sims community is a teaching community. I have learned and used other creators meshes and object settings during my own, and continued, tutelage. I have also received assistance for tricky settings/unexpected results at MTS forums and from various and kindly creators. I have given credit when appropriate and would expect that same courtesy. You are free to use all of my original meshes, textures, alterations, modifications, settings for your own use on your completely free site.

I ask for these conditions when using a creation from this site: 

When using an original mesh from this site, in any part, please credit b5Studio. A link to the original object would be appreciated.



If you upload a (free) furnished house/lot and my creations are intended to be uploaded within it, please give credit/link back to b5Studio. 

This is a courtesy not only to the creator but to any downloader that may already have said object(s) in their game.

Keep all b5Studio/baufive creationsoff of pay sites. ALL of them. Thatincludes those with VIP fees.

If it costs money to join, or to avoid advertisements, don't bother even asking me. The answer is no. 

I also ask that no images from this site be hotlinked.

Regarding conversions for TS2 & 4 - my catalogue is open for conversions. I ask that you credit all works back to this site and hopefully the original object you are converting. If you message me at Tumblr, I will consider linking your conversion for others to download. No PAY ANYTHING - that includes AdFly. Sorry folks - you cannot financially gain from my hard work. If you have questions - please feel free to message me at Tumblr or in the comments field of your desired conversion.

Don't steal my shit, yo! Karma is clearly a bitch.http://www.b-5studio.com/
Create an account or log in to leave a reply
You need to be a member in order to leave a reply.
Log in
Already have an account? No problem, log in here.
Log in
---
Permissions in this forum:
You
cannot
reply to topics in this forum