Hello!
Whats new?
TS4: Sydney by Lorry
TS4: Bowls for Matt by Anidup
TS4: 1 Bloom Terrace by Lorry
TS4: Royal wedding souvenirs by Ivy Rose
TS4: Painting collection by Anidup
TS4: Ayanna by Tilly Tiger
TS4: Provence painting collection by Anidup
TS4: Bradford way by Lorry
TS4: Girly wallpaper by TaTschu
TS4: Lavender bedroom by IvyRose
TS4: Bunnies and chicks paintings by Ivyrose
TS4: Painting collection by Anidup
TS4: In the garden - Ivy by Tilly
TS4: Japanese House by Lovias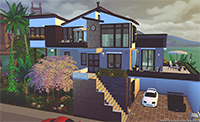 TS4: French dining curtains by Anidup
TS4: Shoreham Wharf by Tilly Tiger
Top posting users this month
anidup

Administrator


Posts

:

5468




Thanks

:

3417




Awards

:

Colour Your World Entries

Place your entries here.

Please leave comments in the task and questions post.
Mayetra

Moderator


Posts

:

246




Thanks

:

116



The Home of Harvina E. Bunbun
993 Hippity Hoppity Lane
Harvina E. Bunbun is a regional Easter Bunny for parts of Southwestern Florida.  She works hard all year long preparing Easter surprises for all her clients in the Florida counties in her region.  Those moments when she has some free time she likes to relax with a cup of hot cocoa in the reading nook on her sun porch.  Her favorite books include: The Bunnicula Series, Watership Down, and The Velveteen Rabbit.  
Before
Despite working with color all day long, Harvina's personal space was rather neutral.  So she turned to my firm, Mayetra's Whimsies™ to create a colorful but soothing reading space.  After much consultation, Harvina choose a spring palette for her new room called: CBS Spring Palette #2.
I had my work cut out for me.  The entire space was neutral and I was hard pressed to find much color at all.  The wall decor was a Marketing Print containing the autographed photos of human celebrities and better suited for an office or workplace environment.  Armed with my color palette, I got to work.  
First, I repainted the wall and replaced the windows, using the same style but in colors that matched the theme.  Next, I painted the end table and matching bookcase white to pop against the new wall and window colors.  
Getting into the spirit of things, Harvina repainted the ceramic eggs on her coffee table and the heirloom egg tree that had been handed down the Bunbun family for generations. She also used her magic to recolor the tulips in the watercan planter.
Finally, I started work on the Jannis Wicker Whims* couch from the 4t2 Wicker Whims collection and Veranka Wonderfully Woven hanging chair from the 4t2 Bohemian Gardens collection.  I started by restaining the wicker of both pieces the light pink from the palette.  Then I redyed the fabrics on the chair.  Harvina had found a dandelion print from my catalog that she liked but it was white with yellow and dark blue flowers.  So I hand painted the fabric to match the palette and added them to the furniture. 
Before
After
Finally, I found new frames for the autographed photos and put them in Harvina's office.  Then I re-stained the black frames to match the dark blue of the CBS Spring Palette #2 and filled them with paintings of Harvina's relatives - parents and siblings. Adding a personal touch to the room.
Before
After
The final result is a soothing, quiet space in spring colors where Harvina can relax and read in style and comfort.
After
"I am thrilled with the results of my reading nook remodel.  I love the colors and will definitely use Mayetra's Whimsies™ in any future rebuilding or redecorating projects." - Harvina E. Bunbun Regional Easter Bunny for Southwestern Florida.
*Jannis Wicker Whims has no affiliation with Mayetra's Whimsies™.
** The objects recolored by me were the couch, chair and painting.  All other color changes were maxis or custom content recolors already in my game and I take no credit for them.  
*~*~*~*~*~*~*~*~*~*~*~*~*~*
Happy Easter, Happy belated Ostara, and Happy Spring Sunday Sam and everyone here at CBS.  Thank you for making me feel so welcome here and I hope you enjoyed my presentation.
Cupcakes are just muffins who believed in miracles.  Be the muffin!
IvyRose

Resident Artist


Posts

:

586




Thanks

:

554



I got a bit confused on what you're supposed to recolour and what you not allowed to add so this could very well be very wrong. However as I've spent the day recolouring I'm going to post it anyway.
The items before they were recoloured.
Using pallet one here are the recolours
I'm really loving using the Wall of pictures by
Sandy at ATS
here I have filled it with Roald Dhal prints.
The other painting is a tribute (hehe) to my favourite novel Hunger Games on Numbers Womans blank canvas
The sofa, sofa pillow and armchair are all
Severinka sofa
and
Severinka armchair
The cabinet is from
Michelle at Hell Has spoken
The rug and blind are base game items
I hope this is OK, I enjoyed doing even if it'a all wrong and I'll post it to download once the contest is over.
caravirt

Junior Member


Posts

:

170




Thanks

:

117




Total Awards

:

2



I´m feeling as unsure as
Poppy
IvyRose (sooo sorry for the wrong nick
), if I did it really right ... ;) ... but it was so much fun to recol and arrange this little corner ... so I present you my Sims 2 entry ...
I chosed
palette 1
and recoled this objects:
And here´s my creation:
Hope, you like it ...
Last edited by caravirt on Tue Apr 17, 2018 9:06 pm; edited 1 time in total
**********
one life is too short ... thank god we´ve more than one  
Tahoe

VIP Member


Posts

:

891




Thanks

:

271




Total Awards

:

3



Here is my entry (TS2)
I chose to use palette 2 and the color duckegg blue
ORIGINAL
Credit goes to:
The Hamptons sofa
originally by Angela (3t2 conversion by moxxa)
Hyde BBItalia Tabano armchair and ottoman
Patricia Urquiola for BBItalia
by Hyde aka Nelphael (Lady Raven)
Two dogs and a olive 2x1
Cloned from the "Poisonous Forest (In Love with a Curse)"
and slaved by Michelle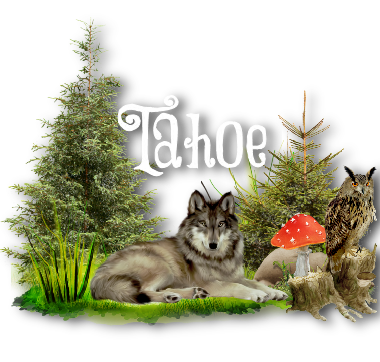 Thank you Crissi for the beautiful signature
anidup

Administrator


Posts

:

5468




Thanks

:

3417




Awards

:

The Contest is now closed.

The poll will be opened soon.

Thank you to all the partisipants, you had entered beautiful nooks.

Good luck to you all.
Create an account or log in to leave a reply
You need to be a member in order to leave a reply.
Log in
Already have an account? No problem, log in here.
Log in
---
Permissions in this forum:
You
cannot
reply to topics in this forum