Hello!
Whats new?
TS4: Royal wedding souvenirs by Ivy Rose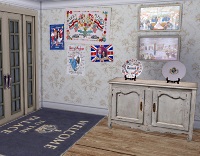 TS4: Painting collection by Anidup
TS4: Ayanna by Tilly Tiger
TS4: Provence painting collection by Anidup
TS4: Bradford way by Lorry
TS4: Girly wallpaper by TaTschu
TS4: Lavender bedroom by IvyRose
TS4: Bunnies and chicks paintings by Ivyrose
TS4: Painting collection by Anidup
TS4: In the garden - Ivy by Tilly
TS4: Japanese House by Lovias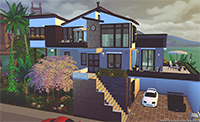 TS4: French dining curtains by Anidup
TS4: Shoreham Wharf by Tilly Tiger
TS4: Horse wood wall art by TaTschu
TS4: Spring rug collection by TaTschu
.servimg.com/u/f62/19/51/31/71/20033.jpg" />
TS4: Wood wall art by TaTschu
TS4: Vintage wall decals by TaTschu
TS4: Vivid dollshouse by Lovias
TS4: Spring wood signs by Chicklet
TS4: Hello spring paintings by Chicklet
TS4: Spring wall planter by Chicklet
TS4: Spring dining room by Chicklet
TS4: Conversion of Mataine bedroom by Anidup
TS4: Aqua by Lorry
TS4: Salthouse by Tilly Tiger
TS4: French dining by Anidup
TS4> Wood walls by TaTschu
TS4: Maison Lorraine by Lorry
Top posting users this month
anidup

Administrator


Posts

:

5278




Thanks

:

3150




Awards

:

The Woodworth Family History
I have been playing this family since 2015 on and off. They are part of my own legacy.

I put them on the back burner for quite a long time, and earlier this year thought to dust them off and bring them all back to life.  I am enjoying playing them again, so I will share them with you.
You may have met a couple of them already in my portfolio.

Here is a family tree of the Founder sim and his offspring.




I found Wendell and his two sons in the gallery and set out playing with them.

Unfortunately the external I saved their pictures to, crashed, and I lost it. But I have pictures of the other families and will share them here with you.

I play with full autonomy, to allow the sims to make up their own minds, and live out their own whims. Sometimes I don't like what they are up to, but I give them the freedom they want. This is also how it happened that one of my sims got abducted and came back impregnated. So I now have an alien in my game, though I do not like playing aliens.

A little background:

Lloyd was a loyal and dedicated husband, but Desmond had a serious non-commital issue. He was also quite the cassanova, and only settled down late in his lifetime.
Desmond had a girlfriend, Christin Lancaster,  and while he and Lloyd were still living with their father, he got her pregnant. When she told him the "good" news, he freaked out and moved out of the house. Lloyd had a crash on the same girl, and he felt so sorry for Christin, so he allowed her to stay with him and his father. After the birth of the baby, a boy named Christian, he started dating her and they got married,. They had a full and happy life together, and had four children. Todd, twins Carla and Kailee and the youngest Eunice.
Both Lloyd and Christin died of old age.

Desmond however, found another hotty in town, and asked her to move in with him (Audrey Walker). But soon after she came to live with him, having her around him constantly gave him the heebie jeebies, and just could not get himself to commit to her. They lived together for a number of years, and another unplanned pregancy happened. Again, he pulled out of the relationship, and asked her to leave. Which she did, but she left him with the twins, Rico and Tristen. He had a hard time looking after the babies, and was so releaved when they were grown (pre toddler) and able to go to school. That gave him more time for himslef. He did indeed settle down, found himself a steady job, and although he found it difficult to stick to it, he did. Then he met the love of his life: Daniella Farrel. They got married and had two girls, Linda and Yvette.

Desmond died due to electrocution while repairing the radio the two girls broke when they were practising their dancing lessons, and poor Daniella drowned in the pool. She was already an elder, and wanted to swim laps in the pool. She got too tired to get out, and met her untimely death.
 
Last edited by anidup on Fri Apr 27, 2018 6:49 am; edited 1 time in total (Reason for editing : Typos)
Trizia

Moderator


Posts

:

595




Thanks

:

199



Oh wow. Yeah that's the thing in the sims, the electrocution, I remember once my sims passing away when she was cooking.
anidup

Administrator


Posts

:

5278




Thanks

:

3150




Awards

:

It was a shame, I forgot to have him practise some handiness first.
But that was not one of the skills he needed for his job, so it got neglected.
Create an account or log in to leave a reply
You need to be a member in order to leave a reply.
Log in
Already have an account? No problem, log in here.
Log in
---
Permissions in this forum:
You
cannot
reply to topics in this forum