Hello!
Whats new?
TS4: Punk rock princess walls by Velvetkiss
TS4: Opulence bed by Freeasabird
TS4: Kitchen herb paintings by Freeasabird
TS4: Art deco shelves by Freeasabird
TS4: Designer perfumes by Freeasabird
TS4: Designer make up palettes by Freeasabird
TS4: Champagne bucket by Freeasabird
TS4: Rose vase by Freeasabird
TS4: Shaped Duet by Szanne7000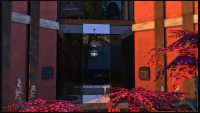 TS4: Greenhills House by Mireluk
TS4: Paris fleur art prints by Velvetkiss
TS4: Rock and roller art prints by Velvetkiss
TS4: Dreamscape wall stickers by Velvetkiss
TS3: A gift for Anita by Poppy100

TS4: Brick Walls by TatSchu
TS4: Rustic country walls by Tilly
TS3: Room set by Poppy100

TS4: White swan paintings by Tilly
TS3: 125 Wood St by Mireluk
TS3: Gift for Chicklet by Poppy100

TS4: Heritage foundations by Tilly
TS4: Chancery paving by Tilly
TS4: Boho rugs by TaTschu
TS4: Train station by Lovias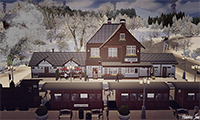 TS3: Deco walls by Poppy100
Top posting users this month
Forum Terms of service
The moderators of this forum will try hard to edit or remove reprehensible messages as soon as possible. However, it is impossible for them to review all the messages. You thus admit that all the messages posted on this forum express the sight and opinion of their respective authors and not those of the moderators or the Webmaster (except messages posted by them) and consequently, they cannot be held responsible of the discussions.
This forum uses cookies to store information on your computer. These cookies will not contain any personal information; they are only used to improve comfort while browsing. The address e-mail is only used in order to confirm the details of your registration as your password (and also to send you back your password if you forget it).
- Aggressive or slanderous messages, as well as personal insults and critics, the coarseness and vulgarities, and more generally any message contravening the French laws are prohibited.
- Messages who promote - or evoke - illegal practices are prohibited.
- If you post informations which come from another site
, look first if the site in question doesn't forbid it. Show the address of the site in question in order to respect the work of their administrators!
- Please post your messages only once. The repetitions are unpleasant and useless!
- Please make an effort on grammar and spelling. SMS-style language (ex: r u sk8ing?) is not advised!
Any message contravening the listing above will be edited or removed without additional notice or justification within deadlines which will depend on the availability of the moderators. Any abuse will involve the cancellation of the registration. Internet is neither an anonymous space, nor a space of no-right! We reserve ourselves the possibility of informing your access provider and/or the legal authorities of any malevolent behavior. An IP address of each poster is recorded in order to help us to make you respect these conditions.
By clicking on " I agree to these terms " below:
- You acknowledge to have fully read these current rules;
- You commit yourself to respect unreservedly these current rules;
- You grant the moderators of this forum the right to delete, move or edit any discussion subject at any moment.
Welcome to Cherryblossom Sims
You will need to register to have full access to our forum. The forum is advertisement free to members and you need to be a member to reply to topics and posts. You can post new topics, send private messages to other members and set up a profile and contact list. As a member you can also upload your creations in our member section and create your own personal portfolio.
You need 10 posts to access our downloads section. You will automatically gain access once you have made the minimum required posts.
Every application will need to be approved before becoming a member. This can take up to 24 hours, but is usually much sooner. Duplicate accounts will not be approved!
Please choose an appropriate username or your account will not be approved. Do not use your email address as a username, anything offensive or your real name. Most accounts which are not approved are due to an inappropriate username.
After approval and you have received your activation mail from the forum, you will need to log into our forum to complete the process.
Please do NOT use just letters and digits only in your username or your account will be deleted. Please do not use capital letters for your entire username either.This helps us to monitor and prevent spam on our forum!
We are an active forum and members are expected to join in our community. Usernames are important for this reason.
Once you have registered, please stop by and say hello!